Could This Popular 'Harry Potter' Story Become Its Own TV Show?
One of the great (and smart) literary elements in Harry Potter is that J.K. Rowling placed numerous meta elements into each book. This meant books, maps, and other references within the story had the potential to be stories on their own, which turned true thanks to the Fantastic Beasts movie franchise.
An argument could be made there are still more ideas to mine from within the Harry Potter universe. Some sources say a prequel about The Marauders (seen in Prisoner of Azkaban flashbacks) would be the best source material to flesh out.
Since these characters have a direct relation to Harry Potter's trajectory, a new movie or miniseries with these four Marauders would be just the ticket to create an emotional connection to the original stories.
Then again, with the Fantastic Beasts films fully committed, a Marauders movie might just be a pipe dream.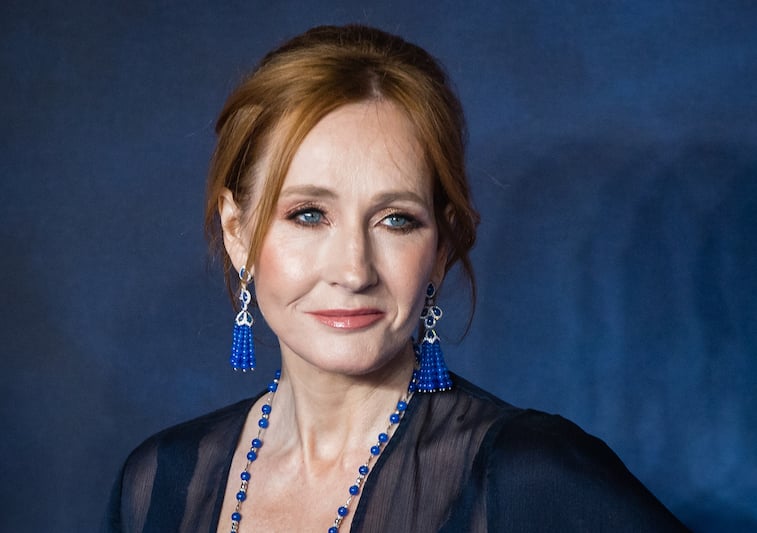 What made The Marauders so significant?
Those who've stayed only casual Harry Potter fans may need a little refresher on who The Marauders were. These were four teens, namely James Potter (Harry's dad), Remus Lupin, Peter Pettigrew, and Sirius Black. They attended Hogwarts University starting in 1971 and were known for being troublemakers on campus.
While attending, they created the legendary Marauder's Map, seen briefly in Prisoner of Azkaban. It's there where some critics think the back story of the map's creation should be explored. Although there's also hope someone will produce a miniseries about the Marauders and their epic battle against Voldemort and the Death Eaters.
All of the Marauders fought defiantly against the Death Eaters, yet all eventually died under tragic circumstances later, some just a few years before the first Harry Potter film takes place.
Every HP fan knows James Potter was killed first by Voldemort in 1981 after being betrayed by Peter Pettigrew.
Is there really a compelling story there?
According to Screen Rant, a dark and very adult miniseries of The Marauders would be a terrific dramatic story on its own. The challenge with such a thing is there's very little to go on since the books and movies didn't provide a lot of details about what The Marauders did.
Other than knowing that James Potter and Lily Potter die at age 21, the other three go into hiding for a period of time, including Sirius being in prison.
The real interesting time is the era between 1971-78 when they attend Hogwarts and partake in the First Wizarding War. If the theory is that the story would have to end after Potter's death, it doesn't have to conclude there. Considering there's still a mystery about the lives of the other three up until the late 1990s when they die, there could easily be a last part addressing the in-between years to fill in.
Backstories like this are becoming more popular in pop culture, as we're seeing with the Star Wars franchise. In another year, everyone will be seeing the hermit years of Obi-Wan Kenobi for a series on Disney+.
Had Disney somehow acquired the Harry Potter films, there probably wouldn't be any doubt fans would see a Marauders miniseries. Now it's worth speculating if this will be the next big HP media property once the Fantastic Beasts arc is completed.
Should there be an adult Harry Potter miniseries?
Another great value to the Harry Potter media franchise is they were meant to have the readers mature as the main characters grew older. As Fantastic Beasts has been proving, the HP universe doesn't automatically equate with marketing everything to 10-year-olds.
A big, dark, sprawling miniseries designed for adults would bring the media franchise full circle and allow it to demonstrate how far-reaching it is in teaching life lessons across generations.
Only Star Wars and Star Trek have managed to do that. Harry Potter is nipping at their heels if The Marauders go beyond mere fan-fiction.