Could 'Vanderpump Rules' Star Lala Kent End Up on the 'Real Housewives of Salt Lake'?
Bravo just confirmed the exciting news that the Real Housewives of Salt Lake City is coming to the network, and Vanderpump Rules' star Lala Kent might be the show's biggest fan. Kent was born and raised in Salt Lake City, so watching the new reality franchise will be a homecoming of sorts for her. But what are the chances that Kent ends up having a role in Bravo's newest Real Housewives franchise?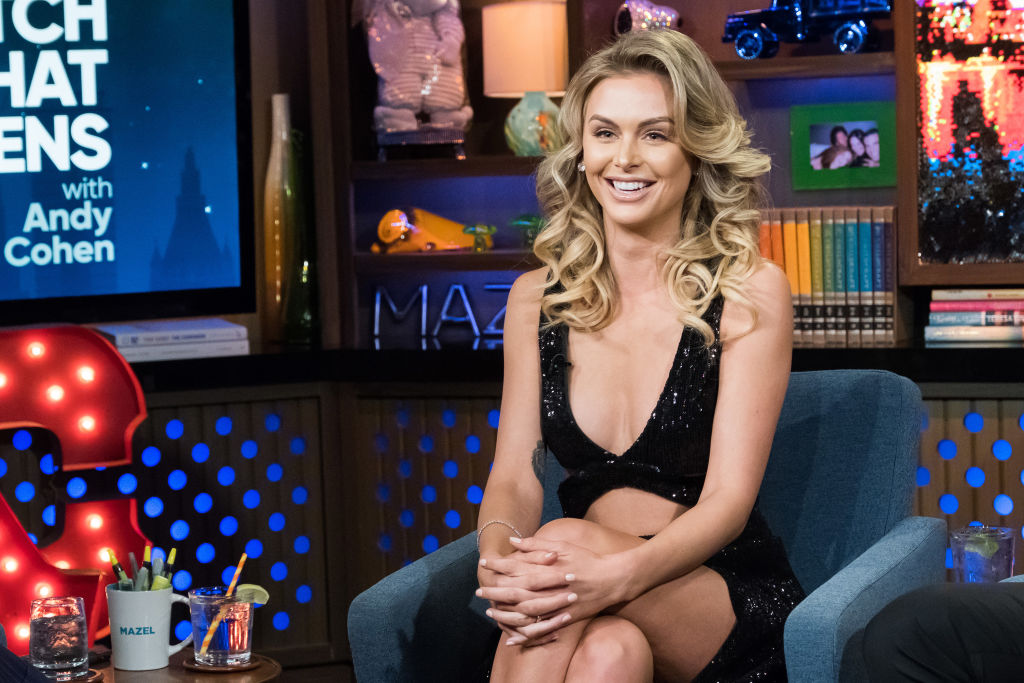 Lala Kent dishes on the 'RHOSL'
Long-time Bravo host Andy Cohen announced the new Real Housewives franchise during BravoCon last weekend. The network has not revealed a lot of details about the show, but Kent was thrilled about the possibilities.
"I'm from Salt Lake City so this was like Christmas for me!" Kent admitted.
According to Bravo, Kent revealed that Cohen promised her the new series was going to be very good. Considering how she was raised in the area, Kent confirmed that people in Salt Lake City are among the craziest in the country.
As far as Lala Kent is concerned, she fully expects the show to be "the best TV ever."
"Out of all these cities and they picked my hometown," she added. "I told them, 'Ladies, put on for my city. Please!"
Given Kent's enthusiasm, it is safe to say that she would jump at the opportunity to star on the show. But with her living in California and her commitment to Lisa Vanderpump's spin-off, she would have to make some drastic changes to be a part of the project.
What was it like growing up in Salt Lake City?
For now, it looks like Kent is going to have to settle on watching the series when it premieres on Bravo. But each episode should bring her back to her childhood and what we presume was a much simpler time of her life.
A few years ago, Lala Kent opened up about what it was like growing up in Salt Lake City, which is also where her co-star, Katie Maloney-Schwartz, calls home.
The Vanderpump Rules star explained how it was strange that most people in her school were Mormons, and that she tended to stick around the theater crowd. A lot of the theater and music kids were not Mormon, so she did not have a lot of interactions with the religion.
There is no telling if any Mormons will be on the show, but it definitely sounds like an interesting area of the country.
What do fans think of the new franchise?
While Lala Kent was obviously excited about the new series, fans had mixed reactions to the announcement. Unfortunately, there are some fans who believe picking Salt Lake City over other locations was a terrible move.
Despite the backlash, Bravo clearly believes that Salt Lake City was the best option available. The network has not revealed much about the show, but Cohen did share why they decided on this city over the rest.
For starters, Cohen explained how Bravo always likes to throw fans a curveball, and most people did not expect Salt Lake City to land a Real Housewives Franchise.
He also noted that there is a lot of elements to the city, including beautiful scenery, a rich population who live in their own private bubbles, and, of course, the Mormons. And if that is not enough, the area is home to plenty of celebrity attractions, including exclusive ski resorts and the Sundance Film Festival.
Lala Kent preps for another season of 'Vanderpump Rules'
It might be a while before we see Kent appear on the RHOSL, but fans will see plenty of her on the upcoming season of Vanderpump Rules.
While we cannot wait to see Lala Kent in action, fans will also be treated to a few appearances from her fiancé, Randall Emmett. Despite dating for a number of years, this will be the first time Emmett has appeared on the show.
In a recent interview, Kent confirmed that Emmett will have a few scenes this season. Most of Emmett's storyline will revolve around their relationship, giving fans a new look inside their romance.
For Kent, she believes fans will immediately understand why they are the perfect match. Although they may seem like an unlikely pairing, Lala Kent assured fans that they have the exact same sense of humor.
The new season of Vanderpump Rules is scheduled to premiere January 7, 2020, on Bravo.