Countdown To Thanksgiving: 5 Favorite Thanksgiving Side Dishes from 'The Pioneer Woman' Ree Drummond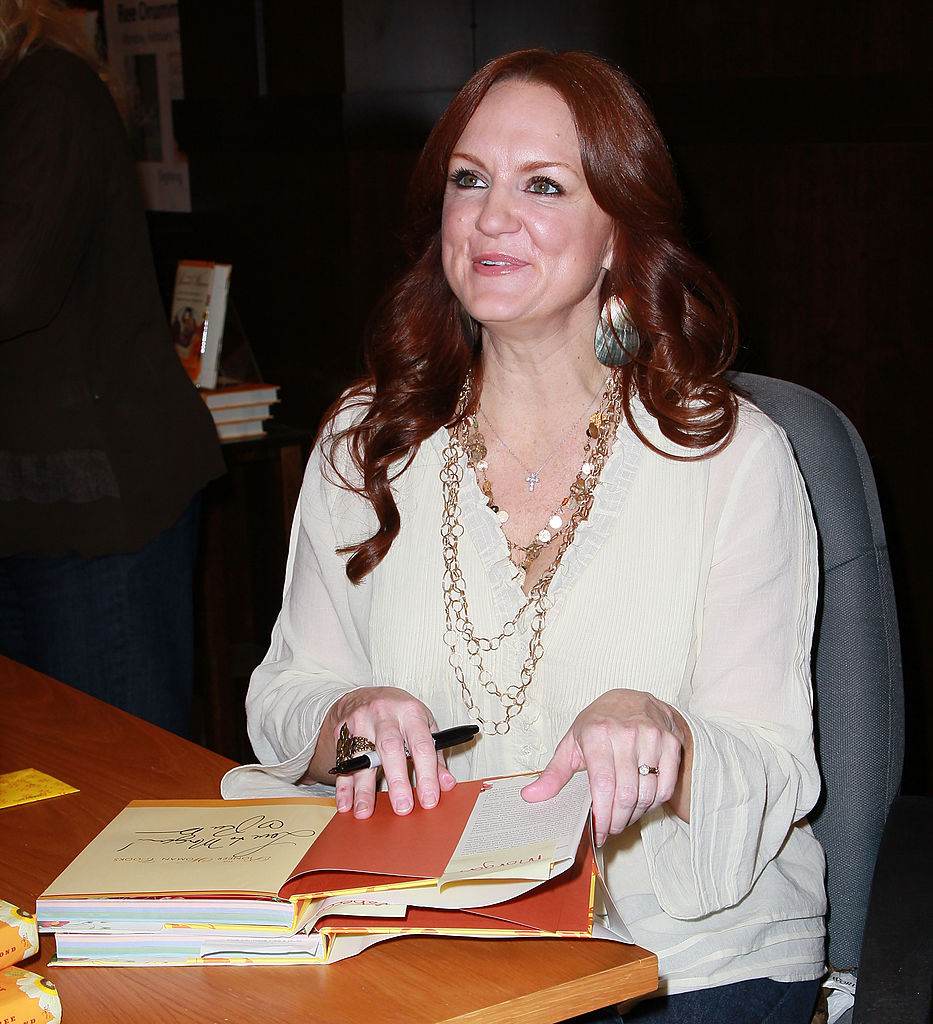 Thanksgiving is just a few weeks away and it's time to start thinking about the side dishes that are going to accompany that gorgeous turkey. For some comforting, homestyle holiday recipes your family will enjoy and love, who else to turn to but The Pioneer Woman herself, Ree Drummond?
Here are 5 of her favorite, tried-and-true Thanksgiving side dishes from her blog, The Pioneer Woman.
Drummond's Creamy Mashed Potatoes
Drummond says about these dreamy, creamy mashed potatoes on her blog, "The most delicious Mashed Potatoes in the world. And the best thing in the world is, you can make 'em the day before, keep 'em in a fridge, and bake 'em the next day. A Thanksgiving day without having to peel potatoes is a blessed Thanksgiving day indeed." Find the recipe here.
Ree Drummond's Butternut Squash Puree
Creamy, silky and oh-so-satisfying with a few slices of turkey, a mound of mashed potatoes, and sparkling conversation.
Drummond's opinion on her Butternut Squash Puree? "It looks like baby food, but it tastes like Heaven. This Butternut Squash Puree will make you moan and groan. Please trust me on this." Get started on this one here.
Cornbread Dressing with Sausage and Apples from Ree Drummond
It's hard to read the name of this dish without having one's mouth water. Ah-mazing.
Drummond suggests, "Let's start with this dressing recipe, made with a mix of breads and a bunch of other scrumptious ingredients. Stuff the bird with it if that's your poison, or bake it in a separate dish. Adjust the amount of liquid to suit your fancy, too. I tend to like my dressing a little drier than average; soggy, saturated dressing isn't my favorite thing. But no matter how you like it, you'll love this recipe." Find The Pioneer Woman's recipe here.
The Pioneer Woman's Homemade Cranberry Sauce
No Thanksgiving table is complete without Cranberry Sauce.
How does Drummond accomplish making it tangy and sweet at the same time?
"The sweetness is provided by pure maple syrup rather than sugar," Drummond says, "though you can sure dump in some of the white stuff if you like things less tangy. I use pure cranberry juice as the liquid, though you can certainly use orange, apple, or any of the other cranberry juice combinations." Get your cranberry sauce on here.
Drummond's Green Bean Casserole
This is not the usual Green Bean Casserole you might be used to. No. Way. Prepare to step up to a new level of green bean presentation.
This is "a from-scratch green bean casserole that's a cinch to make and a nice departure from the cream-of-mushroom standby we all know and love…Use a combination of different cheeses, add a little mustard, some mushrooms–whatever floats your boat."
If you want to try something besides a french fried onion topping, Drummond suggests trying panko breadcrumbs, or even, wait for it, crushed potato chips. So good! Find the recipe here.
And there you have it, 5 favorites from Ree Drummond's very own kitchen. Try them all, or maybe give just one a new whirl this year.
However your table is set, happiest and most delicious Thanksgiving wishes to you and yours.
Read more: How Much Do the Balloons Weigh in the Macy's Thanksgiving Day Parade? Everything You Want to Know About Macy's Balloons