'Counting On' Fans Have Noticed the Distance Between Jill and Jessa Duggar's Kids
Growing up, all of the Duggar siblings were extremely close. Since there were 19 kids, Michelle and Jim Bob Duggar's sons and daughters always had family members to spend time with. And when 19 Kids and Counting was canceled in 2015, Jill and Jessa Duggar became the stars of the spinoff show Counting On. Now, though Jill no longer films for the show after Derick Dillard's homophobic and transphobic tweets caused problems between him and the producers. But since then, it seems like Jill and Jessa's relationship has suffered, too — and fans have noticed.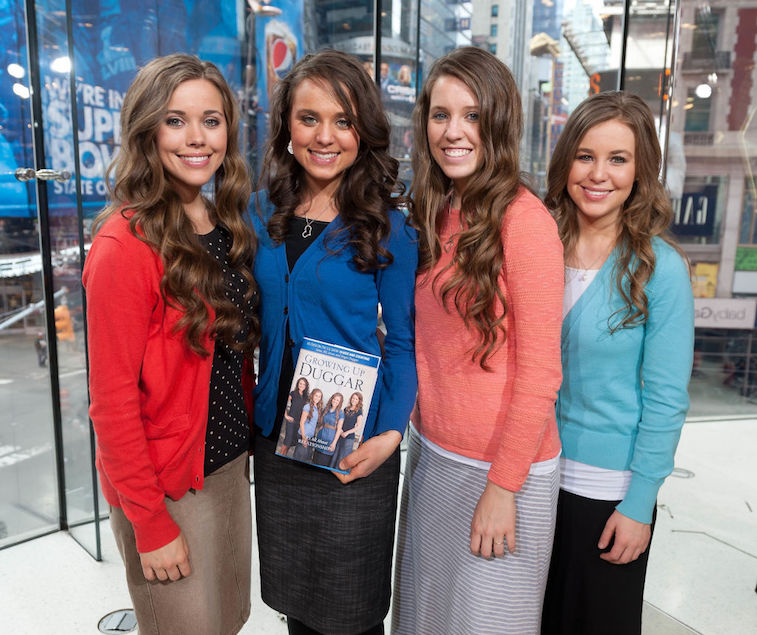 Jill and Jessa used to be the focus of the show
When 19 Kids and Counting was taken off the air in 2015 after Josh Duggar's sexual abuse scandal leaked, Jill and Jessa's lives were just getting started. They were both recently married and having their first babies, and fans of the other Duggars didn't want the show to end. TLC brought back Jill and Jessa: Counting On, which focused mostly on Jill and Jessa's lives. Now, though, many other Duggars have grown older, and the show gives equal face time to the other Duggar couples, such as Jinger and Jeremy, and Joy and Austin. Plus, Jill and Derick Dillard left the show in 2017.
Some fans think Derick's falling out with TLC caused family problems
In 2017, Derick tweeted homophobic and transphobic tweets about TLC stars Jeremiah Brent and Nate Berkus, along with TLC star Jazz Jennings. People didn't take well to the tweets and demanded that Derick be fired from the show. He claims that he pulled his family off the show on his own terms. Either way, some think that the Dillards leaving the show created tension between them and the rest of the family, since none of the Dillards are allowed to film with the other Duggars. Plus, it likely dipped the ratings a bit, since Jill was such an important cast member. Lower ratings means less money, and it might have caused problems from there.
Jill's kids never seem to spend time with Jessa's children
Jill loves posting photos of her kids, as any mother would. But it's become more apparent that her children are only ever playing with family friends rather than their plethora of cousins. Jill recently posted a photo of Israel and Samuel spending time with family friends, and fans took notice of the lack of Duggar cousins. "Looks like you don't get together much with Jessa for playdates. I hope everyone is getting along," one user commented. "I wonder why she is never at her parents [sic] house?" another person asked.
Derick recently hinted that there were problems within the family
Though Derick has posted controversial tweets in the past, he hasn't learned from his mistakes. Recently, he tweeted a series of thoughts about both Jim Bob and TLC's ways of handling money. One fan asked, "Why does jimbob [sic] get all the money for the show and doesn't give any to the his [sic] children?" Derick, surprisingly, replied. "I don't know. You would have to ask him that," he wrote. It's pretty clear there was some kind of falling out, which is likely why Jill doesn't spend much time with her family anymore, though nothing has ever actually been confirmed.