'Counting On': Are All The Pregnant Duggar Girls Planning A Secret Maternity Photo Shoot?
The 2019 Duggar baby boom is officially in full swing, as five Duggar women have made pregnancy announcements this year. To mark this momentous occasion, the Counting On stars are planning a maternity photo shoot. And, while it probably won't feature any Demi Moore-inspired photos, it should shut down rumors that more Duggar pregnancy announcements are coming in the near future.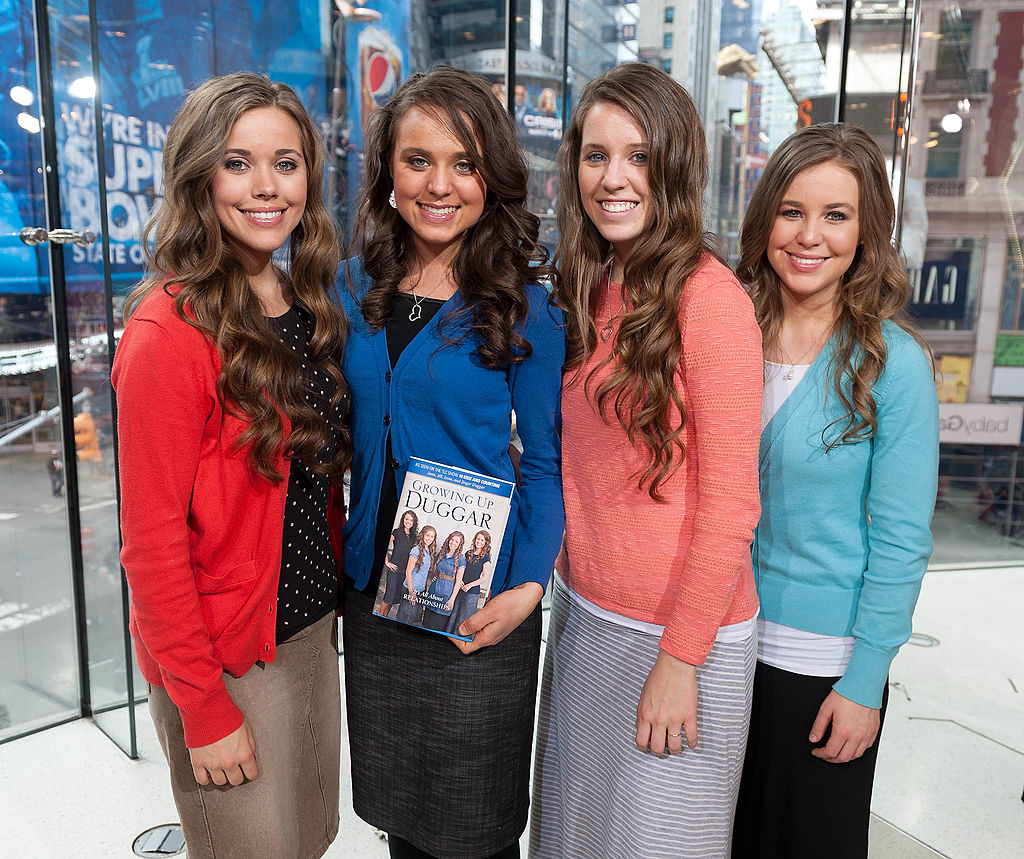 The Duggar pregnancy roster
It's hard enough to keep track of all the members of the original Duggar family – which are parents Jim Bob and Michelle plus their 19 children (the age range is between nine and 31) – but once you add all of the spouses and children, it becomes almost impossible.
The first pregnancy announcement of the year came from Jessa and her husband, Ben Seewald, via People Magazine. They announced that baby number three was on the way back in January, and the 26-year-old should be delivering any day now.
After Jessa and Ben's announcement – which Counting On featured at the end of last season – there were a couple of quiet months, but then April happened.
More 'Counting On' stars make surprise announcements
On April 11th, Joseph Duggar and his wife, Kendra Caldwell, revealed that they were expecting their second child less than one year after welcoming baby number one, a son they named Garrett. Two weeks later, Jim Bob and Michelle's oldest son Josh and his wife Anna told the world that they were expecting baby number six.
On the first day of May, Counting On fans woke up to the news that Joy-Anna Duggar and her husband, Austin Forsyth, were expecting baby number two. And, about three weeks after that, Josiah Duggar and his wife Lauren Swanson announced that they were pregnant again with a rainbow baby after suffering a painful miscarriage last fall.
Jessa Duggar told fans about the upcoming maternity photo shoot
It's not every day that multiple members of a family are pregnant at the same time, and five pregnancies at once is an event that must be commemorated according to Counting On fans.
"We are actually planning a sisters' photo shoot with all 5 of us due this year!!!" Jessa told a fan on Instagram. "Hope I don't go early and miss out."
Jessa just hit the 38-week mark in her pregnancy, so if the shoot doesn't happen soon, she will get left out. However, she did deliver five days late with each of her previous pregnancies, so she might have a little extra time.
No matter when the shoot happens, Jim Bob and Michelle's fifth oldest child made it clear that there are five women who are currently pregnant and due this year, so the possibility of an announcement from Abbie Grace Burnett or Jill Duggar anytime soon doesn't appear to be very likely.
Jim Bob and Michelle Duggar want 100 grandchildren
Only eight of Jim Bob and Michelle's 19 children are married, and if the younger ones follow in their older siblings' footsteps and continue to court, get engaged, and get married at lightning speed, this could be just the first of many times that a significant number of Duggar women are pregnant at the same time.
If that does happen, Jim Bob and Michelle – who currently have 12 grandchildren, plus the six on the way – will be thrilled. In the past, the couple has taught grandparenting seminars and told fans that they would love to have 100 grand-Duggars.
In 2017, when they had just eight grandchildren, the couple advertised their grandparenting seminar on the family blog and wrote that "they bring expertise from 8 going on 100 grandchildren." Of course, they might have been exaggerating or having a little fun with their fans, but if each one of their kids has between five and six kids, they will hit that 100 mark.
Considering the rate at which the older Duggar siblings are procreating, that goal doesn't seem to be out of reach.
New episodes of Counting On will cover all the upcoming Duggar babies.