'Counting On': Are Any Other Duggar Women Secretly Pregnant Right Now?
Is there ever a moment when someone in the Duggar family isn't pregnant? Maybe, but it's been a long time since that happened. Jim Bob and Michelle Duggar have 19 children and currently, eight of those children are married.
Since the Duggars don't believe in using birth control and their children are all part of the same strict religion, it's logical to assume that they aren't using it either. Hence, there is always someone pregnant.
It's unclear whether any of the Duggar offspring will follow in their mother's footsteps and have gigantic families. So far their oldest son Josh and his wife Anna are the closest—they have five children and Anna is expecting their sixth this year. However, they've also been married the longest. It's unclear who will wind up with the biggest family in the end.
Fans are always expecting another Duggar pregnancy announcement. Who will it be next?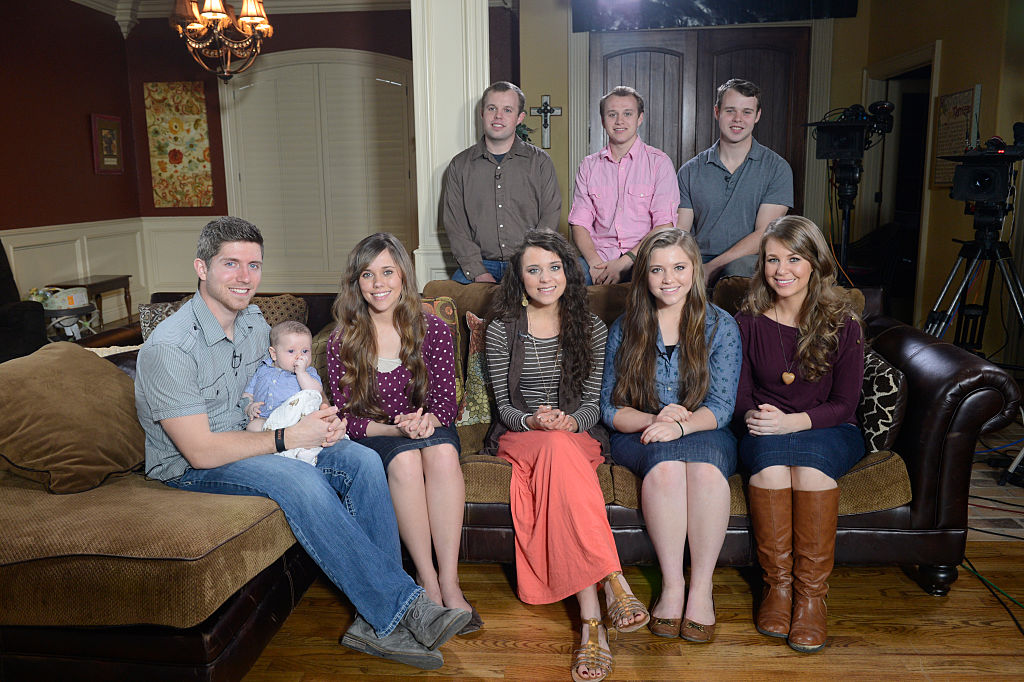 The Duggars are having a baby boom in 2019
There are lots of new little Duggars arriving this year. In January, Jessa Duggar made the announcement that she was expecting a third baby with husband Ben Seewald. The pair has two sons already, Spurgeon and Henry.
Kendra Caldwell, who is married to Joseph Duggar, will also be adding to the clan this year. She gave birth to their first child a mere 39 weeks after getting married and will now deliver their second baby this year, all before she turns 21. Phew!
Besides those two, Anna Duggar is having her sixth baby and Joy Anna Duggar, who is married to Austin Forsyth, will be having her second in the fall of this year.
Are any of the Duggars secretly pregnant?
With all this baby news circulating, fans are giddy at the thought of new baby photos to gush over on Instagram. But they're also speculating that the baby announcements aren't finished yet for the year. A couple other Duggar couples are likely planning to share their own news soon.
First up: John David Duggar and Abbie Burnett. The pair married in a televised event in November 2018 and fans have been eagerly awaiting baby news ever since. John David was a little older when he got married compared to his siblings, and Abbie was also 27. That's not old—but by Duggar standards, it's considered getting a late start.
Abbie Burnett left her job as a nurse which makes perfect sense if she's planning to be a full-time stay at home mom like her sisters-in-law.
The other most likely candidate is Jill Dillard. She and her husband Derick Dillard recently moved into a new house, which fans think was a calculated decision so they could work on expanding their family with more space.
There's also a chance that Jinger Vuolo will announce a pregnancy, but it seems more unlikely since she's moving across the country and her daughter is only nine months old. And Lauren Swanson, who recently admitted she suffered a miscarriage earlier this year, may be trying again and will hopefully get her "rainbow baby" (a baby born after miscarriage) soon.
Hooray for all the babies!