'Counting On': Are Jinger Duggar And Jeremy Vuolo Really Feuding With Her Parents?
For years, Counting On fans have called star Jinger Duggar the rebel of the uber-conservative family. From wearing pants to not having a baby during her first year of marriage, Jinger does things her own way. And now, she and her husband Jeremy Vuolo have made the bold decision to move to Los Angeles while he continues his education. Is it possible Jinger's acts of defiance have led to her and Vuolo feuding with her parents?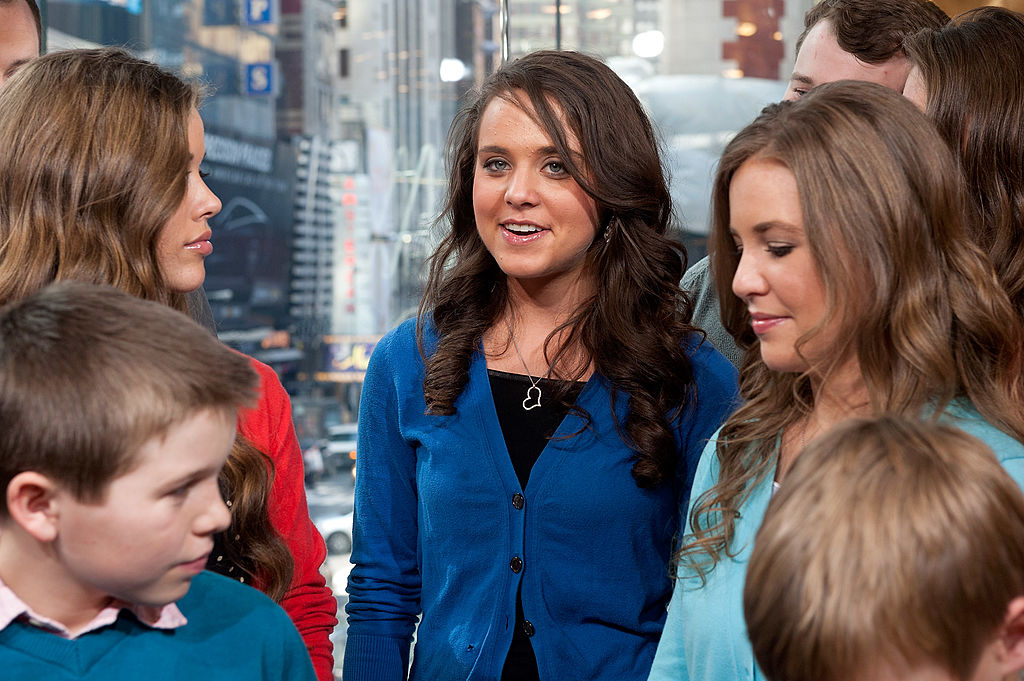 It doesn't take much to be a rebel in the Duggar family
As religious fundamentalists, the Duggars live life in a way that is difficult for many fans to understand. Parents Jim Bob and Michelle have raised their children with a set of extremely strict rules that control every aspect of their children's lives.
The family has an ultra-conservative dress code that forbids the women in the family from wearing pants or cutting their hair, the kids are all homeschooled with no goals of post-secondary education, the girls don't leave home until they are married, and when they turn 18, the kids are allowed to court, but not date.
Jinger followed her parents' dress code when she was home, and she courted Vuolo, per her parents' rules. But, once she tied the knot, Jinger started following her own path.
Jinger Duggar's not talking to her parents on social media
While the 25-year-old is a devout Christian who is married to a pastor, she still does things that fans believe have outraged her parents. There were rumors that she and Vuolo use birth control because they didn't announce a pregnancy during their first year of marriage, Vuolo moved Duggar out of Arkansas as soon as they got married, and Jinger has even shown her support for the LGBT community.
These might not seem like a big deal, but in Duggar world, this is a major departure from how the rest of the family does things. And, since she is a female, her dissent could cause some severe problems with her parents.
According to The Hollywood Gossip, fans noticed that neither Jinger Duggar or Jeremy Vuolo have interacted with Jim Bob and Michelle on social media for months, which seems especially strange since they live hundreds of miles apart – Jim Bob and Michelle are in Tontitown, Arkansas, while Jinger and Jeremy are in Laredo, Texas.
There have even been rumors that Jim Bob and Michelle were not speaking to Jinger because of her move to Los Angeles.
Jim Bob and Michelle are 'thrilled' by Jinger's move
Jinger and Jeremy announced they were moving to Los Angeles last month, but they won't be making the move until this summer. Meanwhile, the mom of 10-month-old Felicity has been posting pics on social media of her moving prep.
Jinger Duggar appears to be extremely excited about starting a new chapter in her life, and weeks after telling fans she was heading west, it appears her parents are actually "thrilled" about her move.
An insider claims that Jim Bob and Michelle still very much love and support their daughter, and just because she is doing things differently than the rest of the family, it doesn't mean they have disowned her.
Jinger Duggar's new life is 'overwhelming'
Now that she is a married woman and mother who lives hundreds of miles away from her family, Jinger admits that things aren't as easy as they seem. Even though she comes from a family with 19 kids, during a recent appearance on Jeremy and Audrey Roloff's podcast Behind the Scenes, Jinger revealed that becoming a parent for the first time scared her.
"I was intimidated by 24/7 care of an infant," she said. "It was definitely overwhelming."
There is no doubt Jeremy Vuolo and Jinger Duggar are absolutely in love with baby Felicity, who will turn one in July. But it's clear that she will have a much different upbringing than her mom, and Jinger seems to be more than ok with that.