'Counting On': Are Michelle Duggar and Jim Bob Duggar Really as Happy as They Claim?
Jim Bob and Michelle Duggar claim to have a fairytale marriage. The couple, who met while in high school, were married before Michelle turned 18 years old. Since their wedding day in 1984, the couple has built a media empire, welcomed 19 children, and are rapidly adding grandchildren to their tribe. While the couple insists that they have a happy, healthy partnership, there is some evidence to the contrary. So, are Jim Bob and Michelle as happily married as they claim?
A body language expert is concerned by Michelle's subservience
Radar Online sat down with a body language expert in 2018 to analyze the relationship between Jim Bob and Michelle. The expert pointed out a few critical problems with the way Michelle and Jim Bob interact. First, she notes that Michelle's body language indicates that she is entirely subservient to Jim Bob and regularly looks to him for approval. She also notes that the fake voice suggests arrested development. For Jim Bob's part, the expert notes he often talks over Michelle and doesn't appear to respect her, based on his behavior and body language.
The expert's analysis seems spot-on, based on what fans know of the couple. Jim Bob has always been a bit of a camera hog, and Michelle is incredibly eager to please. Back in 2012, she received a makeover, and her main concern was whether or not Jim Bob would like it. She noted that she wants to keep her hair in a fashion that is pleasing to Jim Bob. The statement concerned some fans.
Michelle's advice to make oneself "joyfully available" is problematic
Michelle shocked fans when she once wrote that a woman should make herself "joyfully available" to her husband. In short, she believes that the secret to a healthy, happy marriage is being available for intimacy whenever the husband wants it, regardless of how the wife might be feeling.
Michelle and Jim Bob's daughter, Jill Duggar, offered similar advice in a blog post that shocked fans. Jill suggested that married couples should prioritize intimacy between four and five times per week. The Duggar kids are not allowed to be alone with a member of the opposite sex before getting married, so hearing Michelle and Jill speak so openly about it shocked many followers.
There is a problem with the advice both Michelle and Jill dull out, though. Neither is considering the needs of individual people. Both women make the assumption that all men are sex-crazed and that all women must simply go along with it. The thought pattern can create serious resentment and feelings of inequality, which can't possibly lead to a happy marriage in the long run.
The pair will never divorce, though
While Jim Bob and Michelle may not be as happily married as they claim, the odds of them ever parting ways are slim. The religious sect that the family belongs to shuns couples who choose to divorce, for any reason. Within the IBLP, divorce is not considered acceptable under any circumstances, but Recovering Grace alleges a member of the sect may use separation as a way to step away.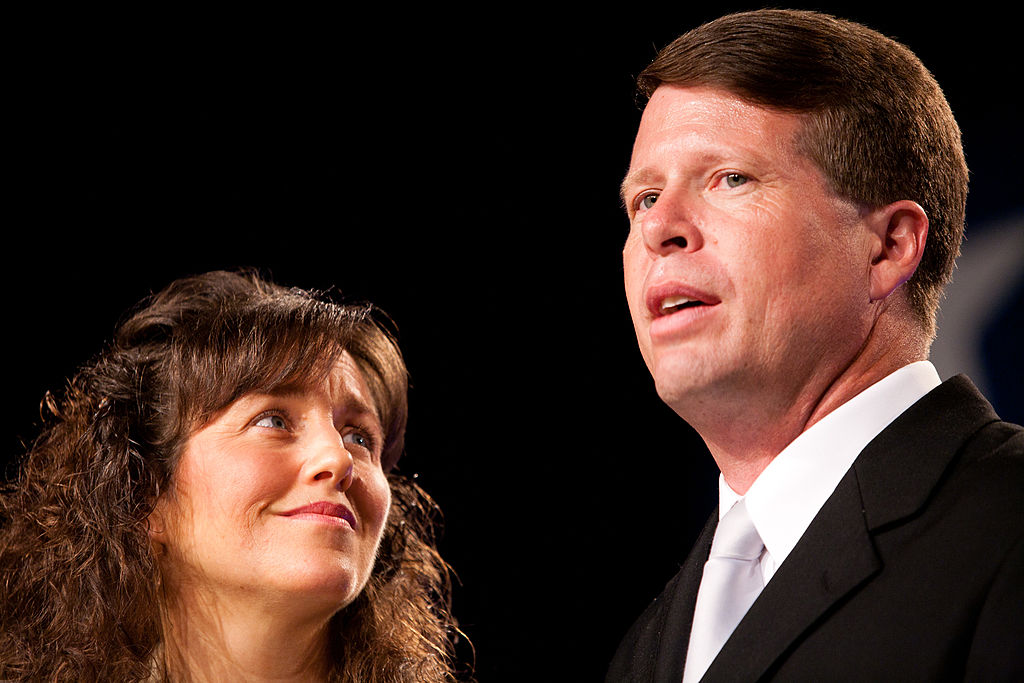 Even if Michelle wanted to step away from her marriage, would it be feasible for her? Based on what Derick Dillard has said, Jim Bob holds the purse strings in the family. With no discernible skills outside the home, Michelle would have a nearly impossible time trying to make it on her own. Frankly, it would appear the mother of 19 doesn't even think that's an option, or at the very least, she seems happy enough to stick it out.