'Counting On' Fans Are Having a Great Time Poking Fun at Ben Seewald's Mustache
Ben Seewald has been married to Jessa Duggar since 2014. The two actually had one of the longest courtships in Duggar history, courting for nearly a year. As far as fans are concerned, Duggar and Seewald are a harmless couple. They hardly create any controversy, and they seem to like each other despite how different they are. But Seewald's recent 'stache style has fans poking fun.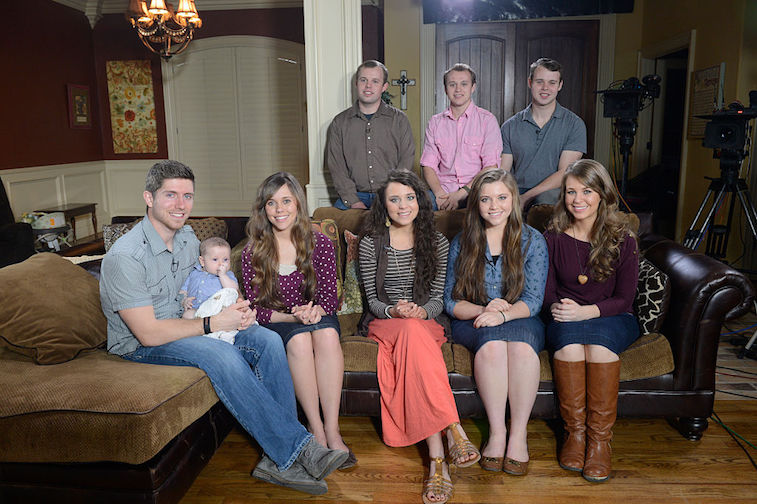 Duggar and Seewald were the original stars of 'Counting On'
Duggar and Seewald starting courting nearly a year before they were married, and they were one of the few couples whose marriage was filmed for the Duggars' previous reality show, 19 Kids and Counting. When the first show was canceled due to Josh Duggar's leaked sexual abuse scandal, Duggar and Seewald became the main stars of the new show, alongside Jill Duggar and Derick Dillard. Now that Jill and Derick have left the show, Duggar and Seewald are pretty much the show's most important cast members. And fans have watched them all the way from their courtship to the arrival of their third child.
The two recently welcomed their first daughter
Duggar and Seewald announced their third pregnancy in January, and they seemed overly excited about this one — possibly because it was the first time they were welcoming a little girl. The couple decided not to have a gender reveal, and although they knew what they would be having, they chose to keep the baby's gender a secret from most of their family members. The couple welcomed a daughter, Ivy Jane Seewald, in late May, two weeks before Duggar's due date. She ended up having problems during the birth and had to go to the hospital, but Ivy was a healthy baby and has since become a bundle of joy in the family.
Seewald's mustache has received funny comments from those who follow the show
Seewald's look has changed quite a bit through the years, and he was recently sporting a mustache that looked straight out of the early 1900s. Those who follow the Duggars have had no problem poking fun at his look. In fact, there is an entire Reddit thread dedicated to his mustache. "Ben loks [sic] like he has given up on his rap dreams and wants to join Mumford and Sons," one user wrote. "Ben looks like he's going to tie me to some traintracks [sic] in an old silent film," another user added. "Ben 100% refers to movies as 'films,'" someone else commented. We have to admit, we kind of agree with all of them (nothing personal, though).
The two keep a low profile compared to other 'Counting On' stars
Despite being main cast members, Duggar and Seewald keep a much lower profile than most of the other family members. They're never involved in scandals and seem to just enjoy raising their little family. Jinger Duggar and Jeremy Vuolo have made waves for their different lifestyle choices, while Jill Duggar and Derick Dillard have created controversy over vocalizing their beliefs. Joy Duggar's husband, Austin Forsyth, is in the midst of a lawsuit, while Jedidiah Duggar is trying to break into politics with a political campaign. But Seewald and Duggar just kind of hang in the background and try not to bother anybody, so for that, we applaud them.