'Counting On': Derick Dillard Calls Jill Duggar an Abuse Victim
Derick Dillard is ready to wage verbal war against Jim Bob Duggar, the patriarch of the Duggar family, and the man behind Counting On. Fans had long assumed Derick and his father-in-law were feuding, but neither party ever actually confirmed it. Social media followers, however, got all the confirmation they needed when Derick started spilling family tea on Instagram on Dec. 27. Now, it appears that Derick is the only Duggar family member willing to acknowledge that his wife, Jill Duggar, is an abuse victim.
When did the family feud start?
Rumors of a family feud started shortly after Jill and Derick left Counting On. While TLC alleges the couple was fired after Derick fired off transphobic tweets, Derick has been adamant that he and his wife quit filming. He has also long claimed the couple was never employed by TLC, and instead were volunteers. The rumor mill was relatively quiet for several months until fans began noticing Jill and Derick were not included in many family events.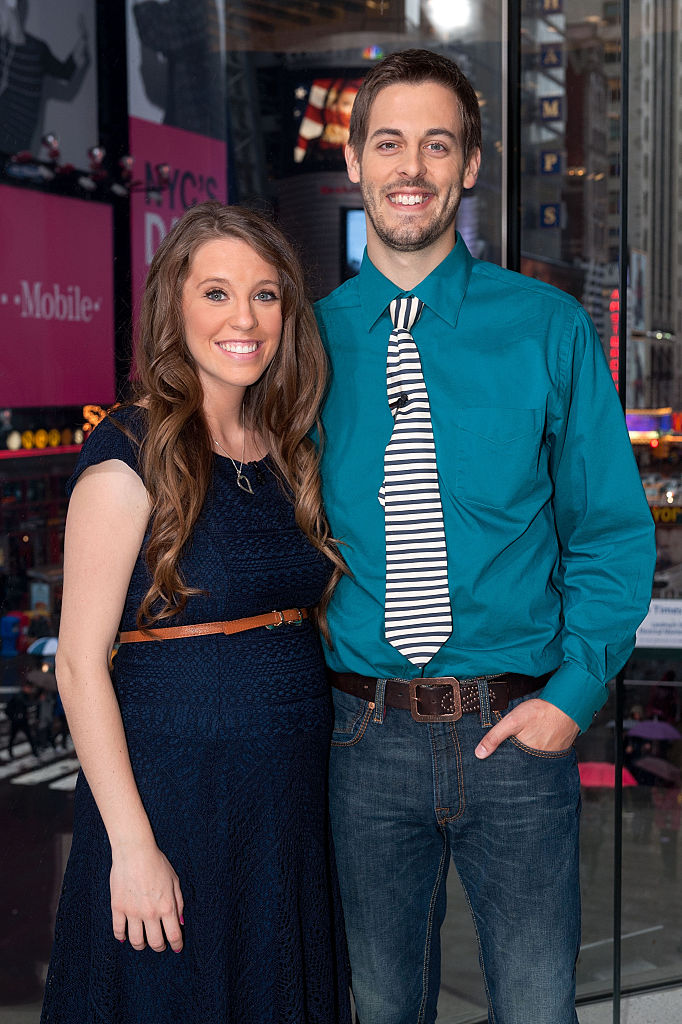 The couple was not present at the family's pilgrimage to Big Sandy for a homeschooling conference, and they weren't included in the family's vacation to the West Coast. Several of the adult children joined, but Jill and Derick were nowhere to be found. Then, Derick took to Twitter to lambaste TLC and his father-in-law, all but confirming a family rift. According to Ok! Magazine, Derick's October 2019 tweets seem to confirm bad blood between Derick and Jim Bob, but his most recent statements pretty much seal the deal.
Derick calls Jill and abuse victim for the first time on Instagram
No one is privy to the private conversations between Jill and her husband, but one can assume that the couple has been conversating about the abuse she suffered since they married in 2014. Still, it would seem that Derick's Instagram comment is the first time a family member has publicly acknowledged Jill as a victim of abuse.
Media outlets have referred to Jill and several of her sisters who were molested by their older brother as victims, but Jim Bob and Michelle Duggar were careful to steer clear of the label. Derick, however, doesn't seem to have an issue using it. One eagle-eyed Reddit user caught the exchange in real-time and grabbed a screenshot of his comments. In the comment Derick states, "…It's not going to look good for TLC when it's exposed that they pressured an abuse victim to continue filming when we tried to quit, just so they could continue with Jill & Jessa: Counting On after 19K&C."
It would appear that Derick is discussing the potential lawsuit he is considering against TLC. Derick took to Twitter several months ago to allege he was considering suing the network for the way he and his wife were treated while they filmed Counting On. It is uncertain if Derick is referring to just Josh Duggar's molestation, or if he feels Jill has been a victim of abuse in more ways than one.
Are Michelle and Jim Bob Duggar abusive?
While everyone in the world is aware of Josh's abusive behavior, things get a bit murkier when looking at Jim Bob and Michelle Duggar. There is, however, some evidence that abuse was present in the family's home. Fans have long surmised that Michelle and Jim Bob used a controversial parenting method known as blanket training. The technique is outlined in a book by Michael and Debi Pearl. The couple has appeared regularly at seminars hosted by Fort Rock Camp, a campground owned and operated by Austin Forsyth's family.
Michelle and Jim Bob also specifically ask suitors how they feel about corporal punishment in a lengthy questionnaire. Allegedly, every suitor must complete a survey before they are allowed to show interest in one of the Duggar girls. It is assumed Derick had to fill out the questionnaire, as did Austin, Jeremy Vuolo and Ben Seewald.
Michelle has also been caught on video, seemingly berating one of her younger daughters before she realizes she is being filmed. The footage was captured by Derick. The family has never commented on any abuse allegations, and none of the Duggar children have come out to state that they were victims of abuse at the hands of their parents.