'Counting On': Did A Show Producer Just Hint at an Upcoming Courtship?
Counting On fans are desperate to see the eldest Duggar daughter, Jana Duggar, settle down. Nearing 30, she is the oldest Duggar child to remain single, and while she seems to be filling her time with gardening and travel, fans still want to see her find Mr. Right. If a recent episode of Counting On is to be believed, it may be in the works. Well, at least it seems like a producer may have given away a little hint that a courtship is forthcoming.
A producer's wording has fans theorizing that Jana is seeing someone
In one interview segment, a producer asks Jana what traits she had looked for in a potential partner. This question is nothing new. In fact, the Duggar girls have all been asked about the type of man they were interested in in the past. The wording, however, has some fans stuck.
The producer distinctly says, "what traits did you want in your dream guy?" The "did" is what is throwing fans for a loop. Either he's totally given up on the idea of Jana becoming someone's wife, or he knows a secret that the rest of us do not. Is there a suitor already in the picture? It's possible, and one of the younger Duggar boys gives credence to the theory.
A Duggar boy makes it seem like Jana is seeing someone, too
The producer's commentary was enough for some fans to assume that Jana was currently involved in a romance, but if that wasn't enough, there is another clue that something is going on with the 29-year-old crafter. During a different interview segment, one of the younger Duggar boys wore a cheeky smirk when quizzed about Jana's love life. Some fans are taking it as a sign that Jana is already in the process of settling down.
It would make sense that a courtship is forthcoming. Several of the past seasons of Counting On have used a courtship as the central story arch. While word of a courtship has yet to slip out, the family may have kept it tightly under wraps.
It is also possible that one of the several rumors swirling around about Jana's love life is correct. In recent months, it's been suggested that Jana is currently courting Lawson Bates. Lawson is a member of another reality TV family. The families have been close friends for ages.
Is she really ready to get married, though?
Courtship rumors about Jana are nothing new. In fact, fans are so desperate to see the eldest daughter married off that they take any sign of a non-related male presence in the house as a hint. She has been rumored to have dated everyone from Tim Tebow, a former NFL quarterback who also has ultra-conservative Christian values, to a family friend who was recently charged with a litany of crimes.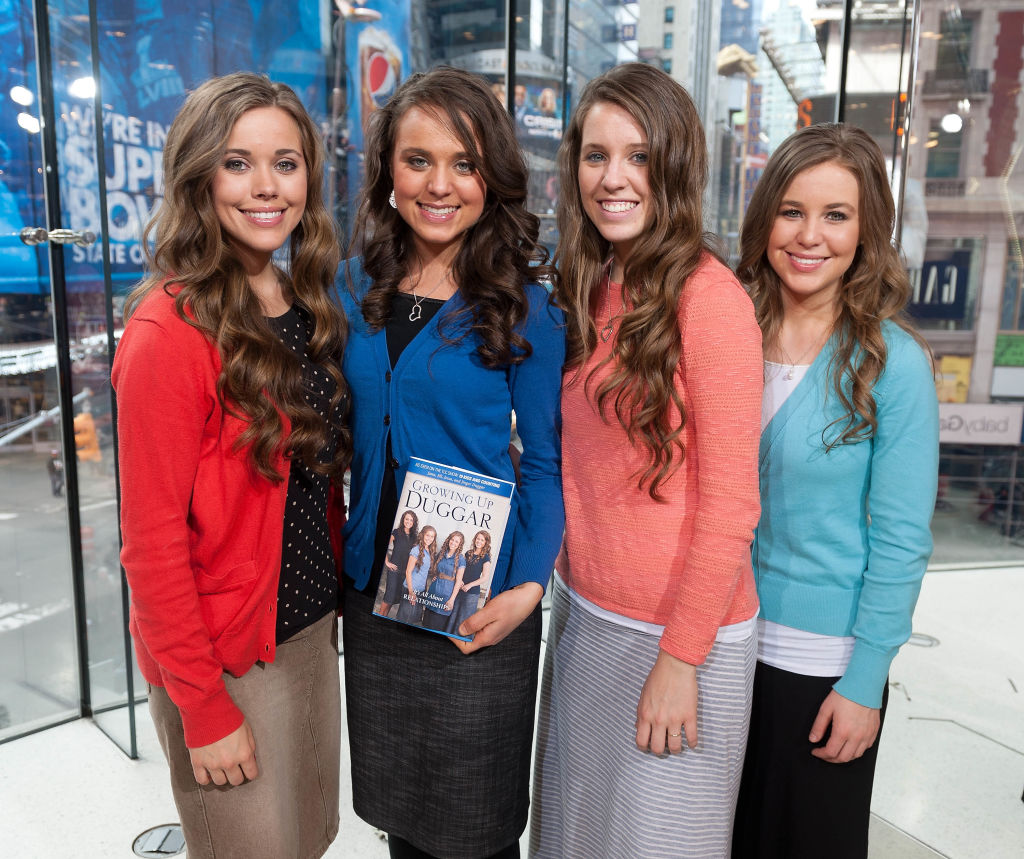 Tebow has since gone on to marry someone that doesn't have Duggar as her last name. The family friend, Caleb Williams, was charged with two counts of aggravated sexual assault. The Duggar family nor Williams every confirmed a possible courtship. According to Radar Online, however, Caleb and Jana had been friends for decades at the time of his arrest.
Rumors have also swirled for years that Jana was hooking up with Lawson, but nothing ever came of the allegations. He has, however, ticked up his social media presence on Jana's Instagram in recent months, leading to further speculation. It would seem that a Bates/Duggar wedding would be inevitable, but it's hard to say if it will be Jana and Lawson walking down the aisle.