'Counting On': Did Josiah Have a Secret Facebook Account?
The Duggar family has spent years building an image of a perfectly functional family. Jim Bob and Michelle Duggar have spoken about the family rules, and how the kids have chosen to follow them of their own accord, but there might be more there than meets the eye. Joshua Duggar's scandals taught the public that all was not entirely well in the family. Jinger's rebellious spirit has seemingly chased her across the country from her family. Now, it looks like there is another Duggar who may have broken a few family rules along the way.
Josiah was using social media under an alias
Before Josiah settled into married life, it looks like he was trying to spread his wings and experiment with a life outside of the family's strict religious sect. According to The Hollywood Gossip, the young Duggar boy was caught utilizing Facebook under a fake name.
Shortly after his courtship with Marjorie Jackson ended, Josiah kept up his social media appearances, but he wasn't using his real name. The profile, which has long since been deleted, allegedly included secular posts and images. Some of the comments even bordered on flirtatious, according to an inside source.
The account was axed when the family caught wind of it. Likely in an attempt to avoid another scandal, Josiah became a member of the married club shortly after that. If he was forced into a relationship because of a little social media usage, the result is unlikely to be good. After all, the same tactic was allegedly used to deal with Josh Duggar's indiscretions, according to Radar Online. 
Josiah wouldn't be the first Duggar with a secret social media account
While Josiah's secret account was allegedly deleted the second Jim Bob caught wind of it, he isn't the first Duggar to go rogue. Josh's online habits were splashed across magazines in 2015. He was caught up in the Ashley Madison data breach and was forced to admit he was involved in extramarital affairs.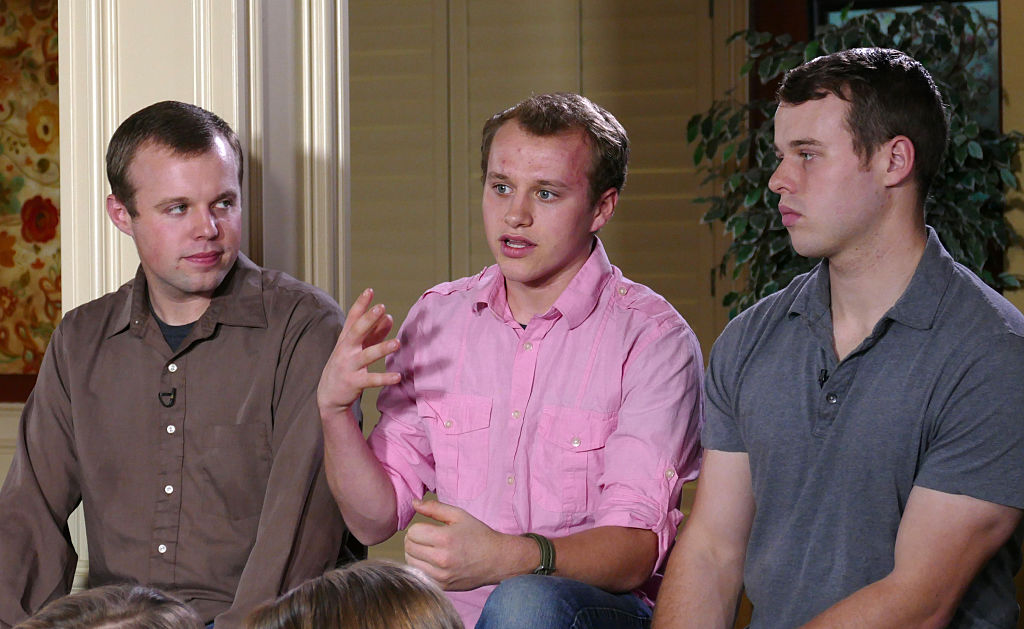 Ashley Madison wasn't the end of it, though. Fans uncovered Josh's OkCupid profile, and The Daily News reported that a Facebook profile under the pseudonym Joe Smithson belonged to Josh. Most "friends" on the profile were strippers who worked in and around Arkansas, although the profile owner claimed to live in Atlanta, Georgia.
Fans think Josiah is headed for a breakdown
Anyone who has watched the Duggar family through the years might have noticed Josiah go through something of a transformation. When the family first appeared on TLC he was an active pre-teen who was always happy to be in front of the camera. As the years marched on, his attitude seemingly changed. Gone were his colorful bowties and fun sense of style. Gone was his exuberant personality and penchant for mischief.
Now, fans think the young reality TV star is headed for a breakdown. A lot has changed for the 23-year-old in just a couple of short years. He went from single and ready to mingle, to married and awaiting the arrival of a child. The quick marriage, the subsequent miscarriage and being forced into adulthood suddenly would be enough for anyone to feel stressed, but for someone like Josiah, the pressure might be too much. 
Add in the fact that his more rebellious personality is likely being suppressed, and anything could happen. For now, the soon-to-be father seems happy enough to be welcoming a new child into his life, but fans are keeping an eye out for any sign of trouble. One former employee thinks it might come sooner than most think.