'Counting On': Does Jill Duggar Really Want Derick Dillard To Stop Spilling The Family Tea?
Derick Dillard, whether he knew it at the time or not, set off a chain of events that may unravel Jim Bob Duggar's carefully constructed media empire. Derick has had it out for Jim Bob and TLC ever since he and his family walked off of Counting On in 2017, but the drama only recently came to ahead. Derick's feelings about the Duggar family are crystal clear, but reports on how Jill Duggar feels about the situation vary greatly. Some sources suggest Jill wants Derick to stop sharing the family's business with the world, while others claim Jill is entirely onboard with Derick's mission to take down Jim Bob. So, does Jill really want Derick to quiet down?
A reported insider suggests Jill Duggar isn't comfortable with Derick Dillard speaking out
Derick may be ready to go to war with the Duggar family, but his wife may not be 100% on board with his strategy. According to recent reports, the Duggar family's Arbor Acre Road may not be the only scene of familial drama. If recent reports are to be believed, Jill and Derick might be experiencing some marital strife, and it could get worse if Derick doesn't zip his lip.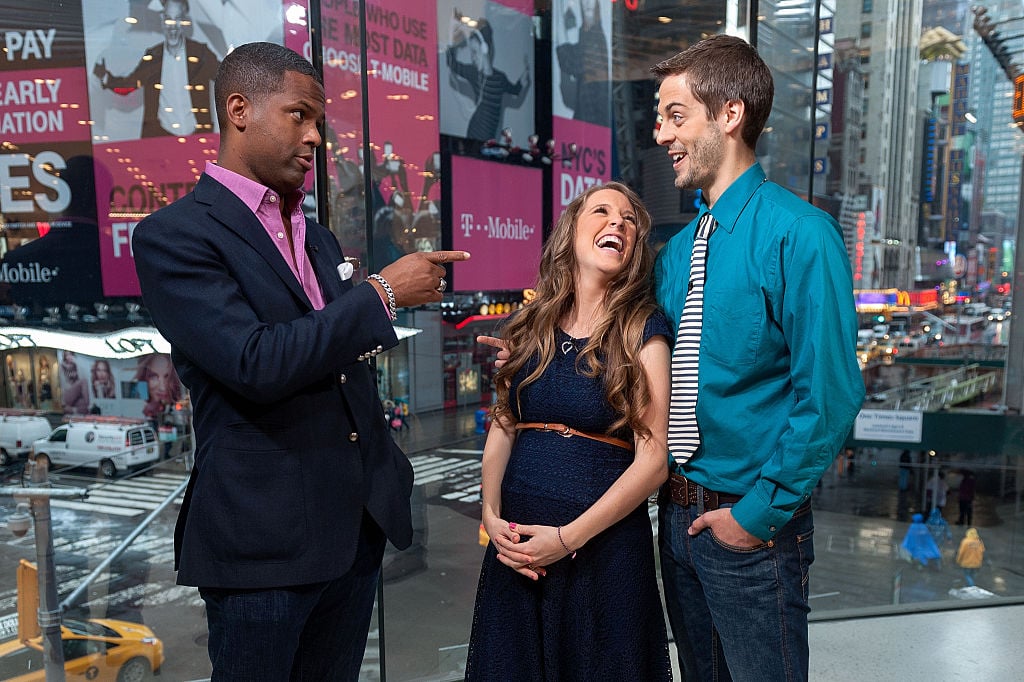 In Touch Weekly, claiming to have spoken with a person close to Jill, recently reported that the mother of two wants Derick to end his war with the Duggar family. She also is reportedly not ok with his plan to pen a tell-all memoir about the Duggar family. Derick has been teasing a possible book for months. He has even claimed to have an outline prepped and ready to go. It's not known if he has a publisher interested yet.
The reported insider, who was not named by the publication, also claims that Jill's relationship with both Jim Bob and Michelle is intact. The source claims that Jill is in regular contact with her parents, although Derick isn't directly involved in that relationship. The source acknowledged that the rift between Derick and the Duggar family is very real.
Jim Bob reportedly disowned Jinger Duggar when she moved to Los Angeles
While the source that spoke to In Touch Weekly claims Jill gets along fine with her parents, evidence is mounting that Jim Bob has no problem cutting children off if they don't behave in a manner that he finds acceptable. Sources close to the family have claimed that Jim Bob and Michelle excommunicated Jinger Duggar when she moved to LA. Family followers may recall that Jim Bob and Michelle refused to comment on Jinger's cross country move last year.
In recent months, Jinger has been welcomed back into the fold, but rumors have swirled that Jim Bob only reconnected with Jinger when a respected friend suggested the rift would look bad for Jim Bob's brand. The Hollywood Gossip reportedly spoke with an insider who claims Jim Bob and Jinger's relationship has been rocky ever since she married Jeremy Vuolo. The move to LA, which is known for its openness, was reportedly the last straw.
An online source insists Jill Duggar is fine with Derick speaking out
In Touch did not share the identity of their source, and that has troubled many family followers. Katie Joy of Without a Crystal Ball interviewed Derick in March 2020. She suggested that, at least at the time of that interview, Jill was reportedly fine with Derick sharing information about the Duggar family. Jill, however, was apparently not comfortable being interviewed herself.
Is it possible that Jill has had a change of heart in recent weeks? Sure. The Duggar family has stepped up their social media game in recent months. Not only did the family wish Derick a happy birthday on social media, something they haven't done in years, but they also invited Jill to a family event. The Feb. 29 gathering was the first time Jill had been pictured with her family on social media in more than two years. Michelle, along with two of the younger Duggar girls, also paid Israel Dillard a socially distant visit for his birthday in April.