'Counting On': Does the Duggar Family Really Have Surveillance Cameras in Their Home?
The Duggars are one of the largest — and most infamous — families ever to hit our reality TV screens, and they're still maintaining their fame today. While it all started with Jim Bob and Michelle Duggar sharing their way of life via 17 Kids and Counting, a few of their older kids, like Jessa, Jana, and Jinger, are now taking the stage with TLC's Counting On. And from bizarre courtships to pregnancies to serious scandals, there's no shortage of interesting info about the family of 21.
Before many of the older kids were grown up and marrying off to start families of their own, we can't forget that they were living in the huge Duggar family home in Arkansas. And many rumors have surfaced about what goes on in the big house, too. Do Jim Bob and Michelle really have surveillance cameras set up in the home? Here's what fans speculate.
Jim Bob and Michelle built their huge family home back in 2006
From homeschooling to cooking their huge family meals to hosting all major holiday events, a lot goes down in the huge Duggar family home. The Arkansas house is 7,000 square feet and was constructed by Jim Bob and his crew back in 2006. Michelle Duggar seemed to help design the house as well, as she's the one who wanted that iconic spiral staircase that we see many of the Duggars posing near during the holidays.
Just because it's big doesn't mean it was necessarily big enough to accommodate all 19 of the kids, however. There's one room for the girls and one room for the boys, and Jana Duggar still sleeps in the girl's room at 29-years-old with her much-younger siblings, as she remains unmarried. Back in 2013, Jill Duggar gave a tour of the girl's room, too — and she verified that nine of the girls resided there.
The comments on the YouTube video show how fans feel about the room, too. "That's just really weird. I mean who builds their own home only to have three bedrooms for 21 people…?" one fan questioned.
The Duggars don't believe in privacy
The Duggars are extremely family-oriented, as they do everything together. And the kids never had any privacy growing up, either. Not only did they all reside in gendered rooms, but when it came time to date, there was always at least one member in the household to watch over the Duggar entering a courtship to ensure no "defrauding" or funny business was going down. A Duggar who's courting isn't even allowed to hold hands or hug the person they're going on dates with.
Today explains every courting Duggar had a chaperone (typically another member of the family) attend their dates with them. And if the courting Duggar is going to be texting the person they're courting, all texts are to have Jim Bob or Michelle CC'd so nothing is private. And In Touch Weekly reminds us when Jill and Derick Dillard were courting, they'd often use Skype to communicate — but Jim Bob or Michelle was typically right in the same room listening in.
Fans claim Jim Bob and Michelle have surveillance cameras around their home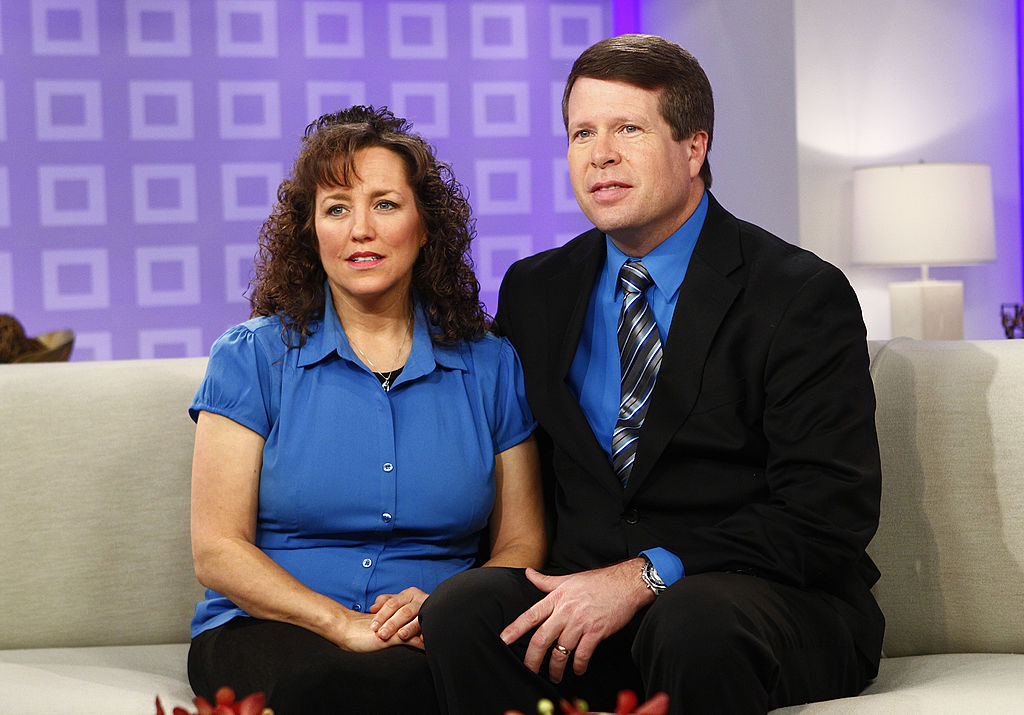 Knowing what we know about the Duggar family's lack of privacy, it wouldn't surprise anyone if Jim Bob and Michelle had surveillance cameras set up to watch over their kids. And it seems many fans have also had this suspicion.
Fans on Free Jinger noted they recalled hearing that the family home had cameras. And they also noted the Bates family — another fundamentalist Christian family with 19 children — admitted to having cameras in their home. The fans believed this admittance alluded that the Duggars followed suit. "I believe they have security cameras, but it was the Bates who commented on how nice it was to be able to see where everyone was. The Bates have a similar system. The Duggars also have an intercom system," a fan on Free Jinger said.
Fans on Reddit had similar speculation regarding the cameras. One Reddit user noted that Jim Bob "has surveillance cameras all over the place." Another seemed to defend the practice with, "In the South that's also typical for the 'main" house on a family farm, where all the kids built smaller houses …."
Do the Duggars really have cameras all over the place? While fans seem sure, the Duggars have never spoken about it before, so evidence is lacking. Even so, it seems in line with their values, so we wouldn't be surprised.
Check out The Cheat Sheet on Facebook!