'Counting On': Does the Sudden Interest In Sponsored Content Indicate Trouble for the Duggar Family?
The Duggar family has been a reality TV staple for 15 years. The family's first special aired on TLC in 2004, and while they've weathered a couple of serious scandals, rumors are now swirling that the family is in trouble with federal agencies. With a potential storm brewing, several of the adult Duggar girls have chosen to strike out on their own, and build careers as social media influencers. Fans find the timing to be a bit suspect. Are the Duggar ladies forging their own paths because they know the Duggar media brand is about to fall apart?
Jinger Duggar has had disastrous partnerships lately
Jinger Duggar is the first Duggar girl to move far from her family's Northwest Arkansas home base. Now residing in Los Angeles, Jinger seems dead set on making it on her own. She's hit a snag in her plan recently, though. First, Jinger had her partnership with Fonuts pulled when fans of the niche bakery complained about her beliefs. Then, it was announced that Jinger and her husband, Jeremy Vuolo, would no longer be appearing with Rebecca Minkoff for a charity event.
Even with her recent failures, Jinger seems committed to making social media content. Jinger continued to post to Instagram in the days after her failed partnerships and she continues to do so. While she's seemingly taken a short break from sponsored posts, more are surely on their way, hypothesize followers.
Jana Duggar has started a YouTube channel
Jana Duggar has jumped into the influencer game recently, too, but it seems like the still unwed 29-year-old is focusing her efforts on YouTube. She uploaded her very first video to the platform on Dec. 12. The video, aimed at teaching the masses how to make rolls, is fairly well-produced but never features Jana actually speaking.
The video has just 8,000 views in the two days it has been live, and the channel isn't growing particularly steadily. Jana currently has about 700 subscribers on YouTube. It's not yet known if Jana is planning to continue to craft videos moving forward, but she indeed has jumped headfirst into the influencer game. Jana featured an ad on her Instagram story in the last 24 hours, and it seems like more are likely to come.
With 627,000 followers, Jana could undoubtedly make a decent amount of money as an influencer. According to Vox, an influencer with Jana's subscriber count could earn between $60,000 and $100,000 per year. Whether she gets to manage that money on her own, however, remains to be seen. Derick Dillard has called out Jim Bob Duggar for hoarding the earnings from Counting On.
Is trouble afoot for the Duggar family?
Sponsored posts from the Duggar ladies is nothing new. Jill Duggar has been offering up sponsored content ever since she was ousted from Counting On. Even Jinger and Jessa have shared sponsored content in the past. The uptick in activity is what is making everyone so curious.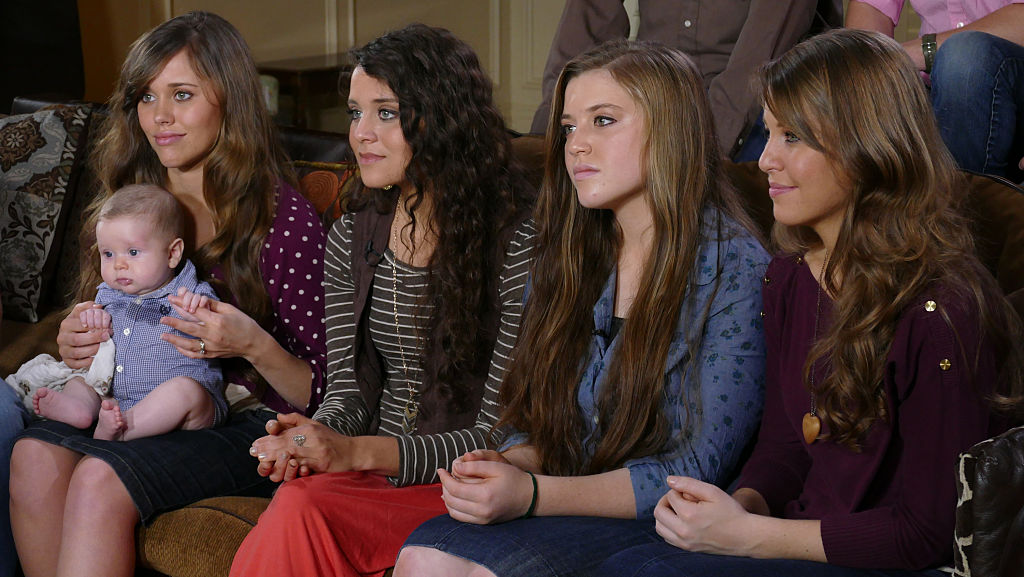 The sponsorships and partnerships appear to have risen dramatically as news of trouble in the Duggar family began to flood the internet. Now, several Duggars seem to be working to distance themselves from their famous family. Amy Duggar, the family's rebellious cousin, stated that the Duggars don't tell her things when asked about the federal investigation. Jedidiah Duggar, who is running from a seat in the Arkansas House of Representatives, shocked fans when he claimed he didn't live at home anymore.
The move towards careers as influencers could be signaling the end of the Duggar family money train. If a federal investigation yields any results, it's assumed that Counting On, which has gone stale in recent seasons, will be jettisoned from TLC's lineup. Without the show and very little education, the Duggar kids will likely be forced to fend for themselves. Could social media careers save them? It's possible.