'Counting On': Duggar Cousin Amy Duggar King Just Went Full Rebel on Uncle Jim Bob
Amy Duggar King is not about to back down from the haters. The Duggar cousin recently shared a photo of herself enjoying a milk bath and took some heat because she was fully clothed in the pic. But instead of letting the haters hate, King shot back and assured fans that it was her decision to wear clothes in the shot — effectively going full rebel on her uncle, Jim Bob Duggar.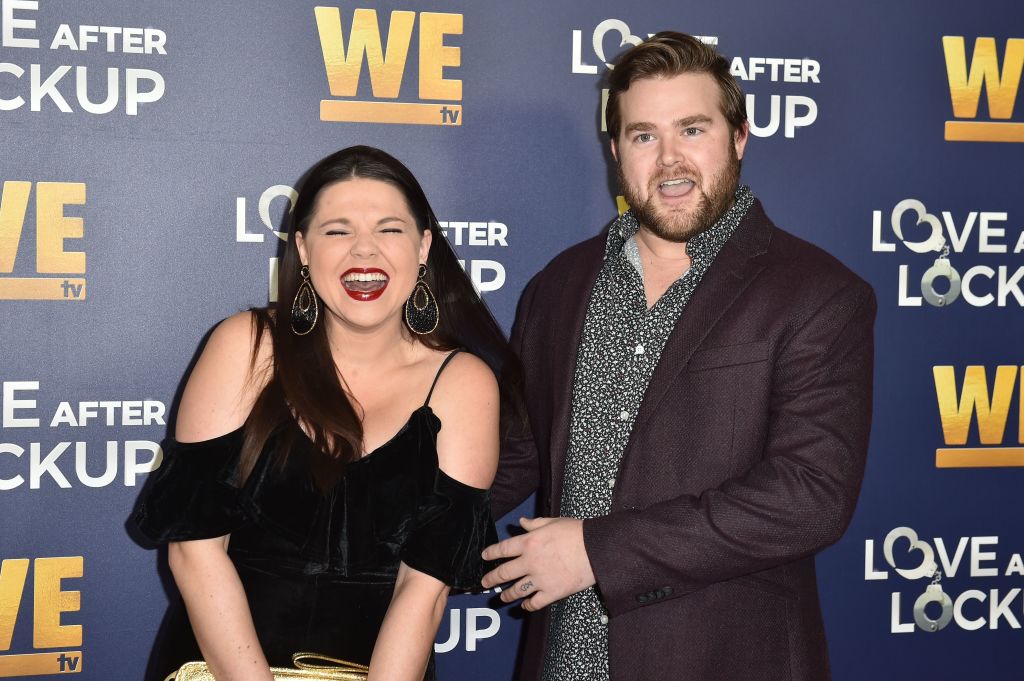 King claps back on social media
The photo, which was part of a maternity shoot, showed King laying inside a milk bath. King rocked a long dress for the shot and commented about how much her belly has grown during her first pregnancy.
"Each week the belly gets bigger, the wait gets shorter but the love grows so much stronger for you baby boy!" King shared.
King added that the entire shoot was a blast and that her skin definitely benefited from the milk bath.
While the post was innocent enough, several fans criticized King for not being nude in the bath, which is kind of how it's usually done. A few people even insinuated that Amy Duggar King wouldn't dare pose without her clothes on social media out of fear of Jim Bob Duggar's wrath.
King, of course, did not shy away from the attacks. She quickly hit back and assured her haters that she is free to do whatever she wishes, regardless of what the Duggars say.
"I can do whatever I want, I am my own person. My last name is King last time I checked," she wrote.
Although it is not traditional, King said that she preferred to remain fully clothed for the bath. She also appreciates how the photo was classy and would not have done anything different. Take that haters.
Fans respond to Amy Duggar King's dig
Fans offered some positive responses to King's comments. In fact, a number of people stood up for King and basically said nobody has to be naked if they don't want to.
After all, if King was not comfortable shedding her clothes for the maternity shoot then she has the right to keep her clothes on. While milk baths photos are usually done semi-nude, the photo turned out great.
King may have gotten some backlash for the pic, but it is good to know that she's got some support out there. It's also great to hear that she doesn't really care what Jim Bob and Michelle Duggar think.
Inside King's first pregnancy
Amy Duggar King is pregnant with her first child with her husband, Dillon King. According to In Touch Weekly, she is currently around 36 weeks pregnant, so it's only a matter of time before she welcomes her first.
A few months ago, King confirmed that the baby is a boy. She also announced that they had settled on the name of Daxton Ryan.
Last month, King opened up about what it has been like becoming a mother. She revealed that her Duggar cousins offered some words of advice about parenting, including how to bond with her newborn.
The Duggars told her to shower as much love on her baby as possible and remember that skin-on-skin contact is very important. They also advised her to take her time returning to work and not to rush the bonding process.
Hopefully, the arrival of Daxton will help quiet the haters, but we have a feeling that they'll creep back up eventually.
Amy Duggar King shares pregnancy update
Earlier this month, King confirmed that she is 36 weeks along. She also hilariously told fans that she could really use some queso and a mocktail right about now, which is totally relatable.
Ever since she announced her pregnancy last spring, King has been giving regular updates on social media. At the beginning of September, for example, she told fans that she's under a month away from her official due date.
She also said that she thinks the baby will come a little early, which could mean a baby announcement before the month is out.
The Duggars, meanwhile, have not commented on King's recent milk bath photo op. The Counting On family is notorious for being super conservative about what they wear in public and would never dream of showing any skin in front of the cameras.
We don't know how they felt about Amy Duggar King's photo, but it's obvious that she really doesn't care.