'Counting On' Viewers Think It's Weird That All Duggar Men Have 1 Bizarre Hobby In Common
The men of Counting On have plenty of hobbies. All of the Duggar kids were homeschooled, giving them time to learn plenty of hands-on jobs to decide which career path they'd like to take. And while most of them work with cars or homes, they all seem to share one interesting hobby.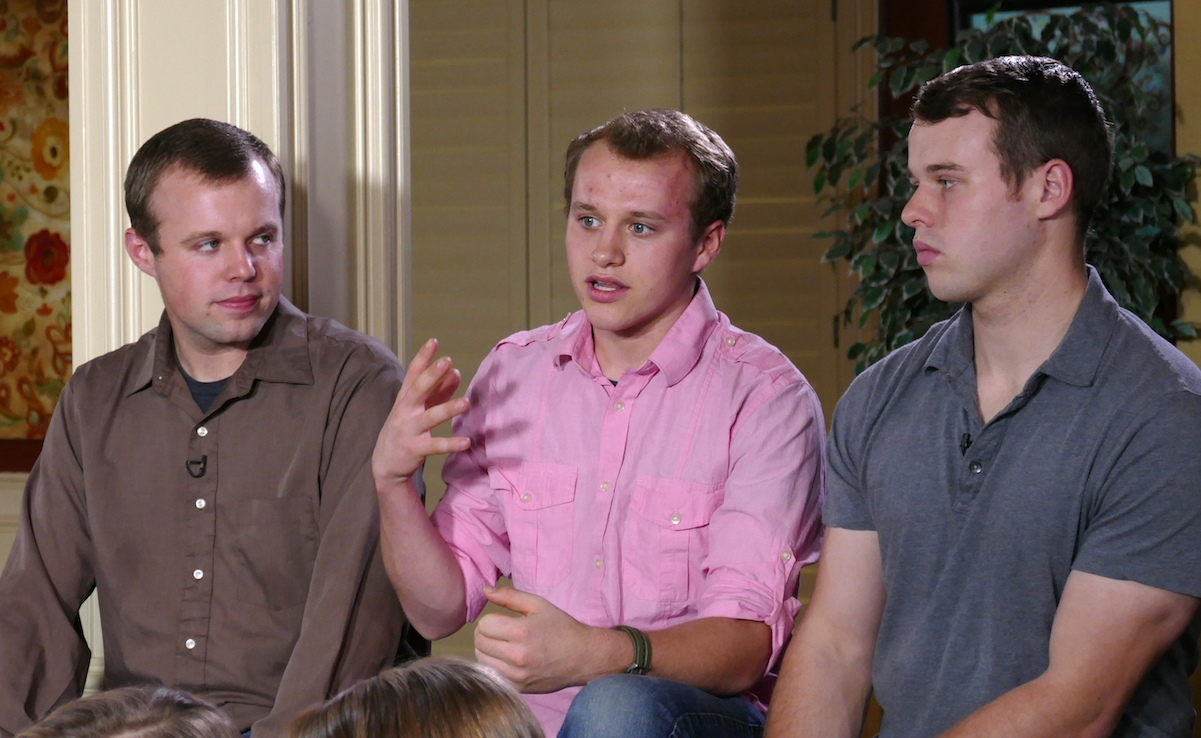 All of the Duggar men were taught by their mother and sisters
When Michelle and Jim Bob started a family, they chose to homeschool all 19 of their children. Ultimately, the two realized that a public education wouldn't provide the level of religion they wanted to instill in their kids, so Michelle chose a homeschool program that directly incorporated their Christian faith.
There have been rumors that the kids aren't allowed around other children who think too differently from them without a chaperone; it's possible Michelle and Jim Bob didn't want to send their kids to public school for that reason as well. But when the kids graduate the homeschool program, none of them attend college. The only Duggar to have gone to public school is Jeremy Vuolo, who is married to Jinger Duggar.
Jim Bob Duggar reportedly sets his kids up with jobs
Jim Bob is a successful commercial real estate investor and has his hand in a few residential properties as well. When the kids finish their homeschooling, Jim Bob sets them up in jobs, such as working at car dealerships or remodeling homes.
The kids are raised to be very handy; they build almost everything from scratch, which has been showcased on Counting On; the boys rebuilt Michelle and Jim Bob's master bedroom as well as Jessa and Ben Seewald's new deck. But it's another hobby that viewers find the most interesting.
Viewers think it's odd that so many of them are pilots
It seems that every Duggar son knows how to fly a plane. While it's not a bizarre hobby in itself, it is certainly an uncommon one — and bizarre that so many Duggars have done it. John David, the second-oldest Duggar son, is arguably the most well-known family pilot. But it turns out two of his younger brothers, Jeremiah and Josiah, are also licensed pilots. Plus, Joy Duggar revealed that her husband, Austin Forsyth, is a licensed pilot as well.
"Another pilot?" someone questioned on Reddit. "That's their only personality trait," one user joked. "When everyone's a pilot, no one will be," another person commented. According to the FAA, there were 664,565 licensed pilots in the U.S. in 2019 — that's about 1 in 500 people.
RELATED: Why Do The Duggars Own a Fleet of Airplanes?
Could the Duggars attend college if they wanted?
The question has been raised about whether the Duggars' parents would ever allow them to attend college. It's unclear why more Duggars have not received degrees, though it could be that their parents don't want the leaving home for so long. These days, more and more commercial airline companies do require degrees for a pilot's license, which could explain why none of the men took it up as a career. Joe Duggar did go away for a while to take some college courses, though he never received a degree, and it's unclear what the courses were.
If a Duggar had a true passion for a certain career, it's possible Michelle and Jim Bob would let them attend a four-year college. It could potentially come down to cost, too, as putting 19 kids through four years of school certainly wouldn't be cheap.