'Counting On': Why It Seems Like the Duggars Haven't Been Truthful to Fans
The Duggar family has been on television for more than 10 years. When their show first premiered back in 2008, people were instantly intrigued with the way they lived their lives. The family had very strict religious beliefs and did things far differently from most modern Americans. But through the years, they've been hit with scandals and problems that have led us to believe the family isn't always being honest with their fans.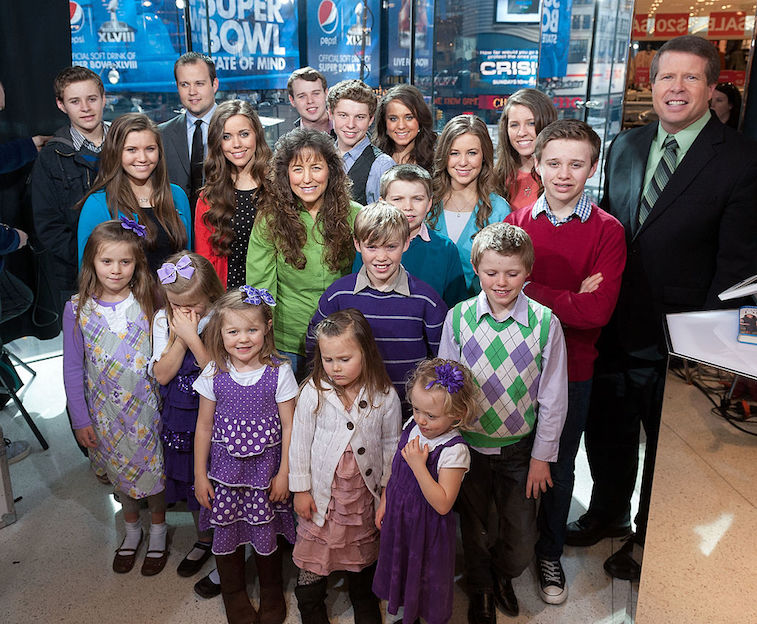 Michelle and Jim Bob Duggar swept sexual abuse under the rug
Perhaps the most dishonest Michelle and Jim Bob ever were with fans was when they pretended their oldest son's sexual abuse never happened. In the early 2000s, Josh Duggar admitted to inappropriately touching girls. Though Jim Bob did get help for his son, he and Michelle tried to keep the abuse covered up as they started their rise to fame. But everything came crashing down when one media outlet broke the news. It brought the Duggar fame to a halt and resulted in TLC canceling the family's show. (It has since been replaced with Counting On.) Still, fans question how the Duggars could try and pretend something like that never happened.
Derick Dillard hinted that Jim Bob unfairly pays his children
Jim Bob and Michelle's first-married daughter was once the apple of their eyes. But through the years, there has been noticeable tension between the Dillards and the Duggars. And recently, Derick Dillard tweeted something that suggested Jim Bob receives all the money from Counting On and doesn't adequately pay his children. Now, if there is tension between the two families, this could be Derick speaking out of anger rather than truth. Or, there could be tension because Derick felt he was paid unfairly. Derick and Jill left the show in 2017, and though most people thought it was because of his controversial tweets about other TLC stars, some now think that it had to do with Jim Bob keeping money from his own kids.
Austin Forsyth is currently being sued — and the family hasn't addressed it
It isn't only Michelle and Jim Bob who have been at the forefront of scandals. Austin Forsyth, who is married to Joy Duggar, is currently being sued for allegedly making false statements about permits for a home he flipped. The homebuyers have accused Forsyth of lying to them about a septic system, which has caused them more than $20,000 in damages. But Joy and Austin haven't commented a word about the suit; those who follow the family actually discovered it upon taking a closer look.
Fans are skeptical of some of the family's legal issues
Last month, news broke that the Duggars reportedly had their house raided by Homeland Security. The family addressed these rumors to say that nothing of the sort ever happened; most fans were happy to see Michelle and Jim Bob clearing the air on such a troubling rumor. However, some are still skeptical, as the family has been known to hide scandals in the past. Plus, with Jedidiah Duggar running for public office, fans have become more interested in how the Duggars are acquiring their homes. Though Jim Bob has always valued hard work, there have been rumors that he gifts homes to his children — something no one in the family has ever acknowledged. It's unclear if that's his way of compensating his kids for the show.
The Duggars pride themselves on being honest people who do as God would want, but some fans have long questioned why they work so hard to keep so many things quiet.