'Counting On': Family Followers Wonder What Is Happening With Jinger Duggar's Hair
Jinger Duggar's hair has been a topic of conversation for more than a year. The TV personality stunned fans last summer when she went from brunette to blond. The color change was heavily debated, and while not everyone was in love with the swap, Jinger has kept up with the new look. Recently, though, something else about her hair has changed. Fans noticed that Jinger is seemingly embracing her natural curls, but the results aren't great just yet.
Jinger's hair looked a little different when she recently appeared on Instagram
Jinger has naturally curly hair. On hair type charts, Jinger's natural curl pattern appears to be a 2C or a 3A. She has spent years using a straightening iron to tame her curls, then a curling iron to put a bit more bounce back into her tresses.
After going blond, Jinger seemed to keep up with her routine of straightening than curling her hair, a habit that can be massively damaging. In recent photos, she appears to be letting her hair do its own thing. One photo showed her hair with natural waves. While some family critics suggested she just didn't bother taming her mane, others Reddit followers jumped in to suggest she might be using the Curly Girl Method.
Some family followers think Jinger might be trying out the Curly Girl Method
If Jinger is using the Curly Girl Method, she's likely in the very early days of figuring things out. Adherents have suggested that it looks like Jinger hasn't figured out what's best for her hair just yet. When people with curly hair ditch damaging heat treatments, it can take some time for their hair to bounce back. Many people find that it can take more than a month for their natural curl pattern to reemerge after spending months or years using heat to tamp down curls. In some cases, hefty trims are required to get rid of heat damage to see results.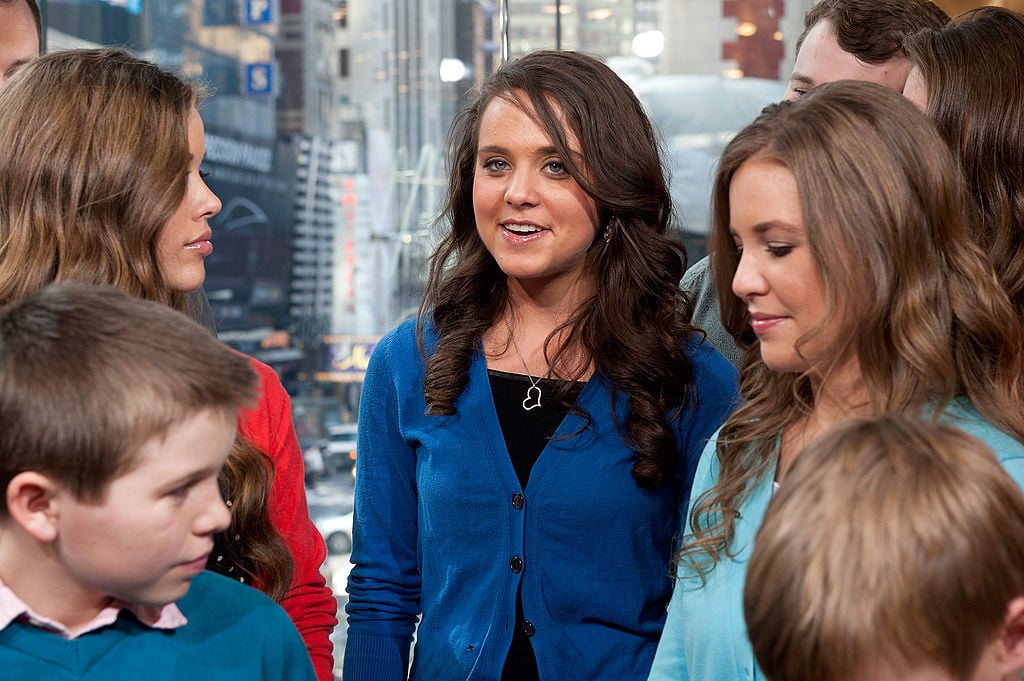 RELATED: After Seeing Ariana Grande Rock Her Natural Curls, Fans Now Want to Know This 1 Thing
The Curly Girl Method is a hair care method for women with curly hair. The technique, which is outlined in the book, Curly Girl: The Handbook, calls for curly-haired women to toss out the shampoo and damaging heat in favor of gentle products and plenty of moisturizing. The book, written by Lorraine Massey, and the method outlined in it, has gained a significant following in recent years. Many adherents find that the method helps to restore their natural curl pattern while cutting down on frizz.
Jinger isn't the only Duggar with natural curls
Jinger isn't the only Duggar daughter who has naturally curly hair. Jessa Duggar also has curly hair. She took to YouTube in recent months to share how she manages her hair. Jessa, however, doesn't appear to be adhering to the Curly Girl Method. Instead, she uses heat to achieve her signature look.
RELATED: 'Counting On': Jessa Duggar Finally Lets Fans In On How She Gets Her Gorgeous Hair
Joy-Anna Duggar took to Instagram in January 2020 to ask for some hair advice. Joy-Anna stated that she had found her hair had gone from straight to wavy in recent years. An uptick in frizz left her feeling unsettled, and she implored fans to leave her tips for managing her new hair.