'Counting On' Fans Are Baffled By Michelle Duggar's New Name for Deviled Eggs
"Get behind me Satan!" Counting On fans know that Michelle Duggar is deeply religious, but they didn't think she'd go so far as to ban deviled eggs from her house.

Yesterday, the 52-year-old mom of 19 shared a sweet photo of herself and two of her daughters, Jordyn and Johannah, making what looked like deviled eggs. Only she didn't call them deviled eggs. Apparently in the Duggar household, this popular appetizer is known as "Yellow Pocket Angel Eggs."

Fans had thoughts about the new name

The Duggar family matriarch's creative new name for the stuffed egg treat did not go unnoticed by fans. "Don't want no Satanic eggs now do we!" wrote one person. "They can't even call them deviled eggs!!?" wrote another incredulous commenter.

Some people were just confused. "Why does your family call them that? My family calls them deviled eggs," a baffled Instagram user wrote.

While Michelle didn't elaborate on the name for the eggs, many assumed she avoided using the term "deviled" because of her strong Christian faith.
Some people on the Duggar's Instagram were all for the idea getting the Devil out of the kitchen. "I love the name! Why give the devil any more popularity when his works already run rampant in our society. (Just sayin)" one person wrote.

She's not the first person to call them angel eggs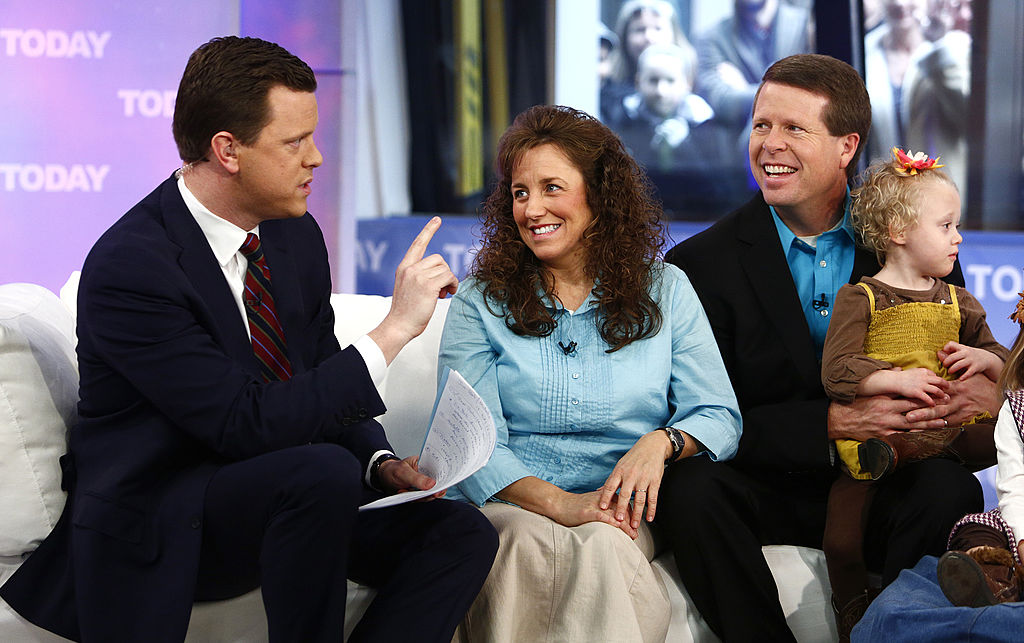 While the term "angel eggs" might sound strange to some, Michelle is hardly the first person to use the term. Numerous commenters chimed in to say that they also used that name to refer to deviled eggs — traditionally a dish of hard-boiled eggs cut in half and then filled with a mixture of egg yolk, mayo or mustard, and seasoning.

"Our family calls them angel eggs. I guess it might come from not giving the devil credit for something that is good," one person chimed in.

Deviled eggs are also sometimes known as stuffed eggs or dressed eggs, and a few commenters said they used those names as well.

The term "angel eggs" has also been used to refer to a heart-healthy version of deviled eggs that is lower in fat and cholesterol than the traditional version. Even the California Avocado Commission urges people to try its "heavenly" version of deviled eggs with avocado, which they call "California Avocado Angel Eggs."

The culinary roots of stuffed eggs go back to ancient Rome, according to History. In the 18th century, people began using the term "deviled" to food that was spicy or heavily seasoned — hence, deviled eggs. But as History notes, the eggs have traditionally been called something else when served at church functions, proving Michelle is not so out there with her angel eggs as some people might have thought.

Deviled eggs aren't the only thing that Michelle Duggar refers to by a less-traditional name. In the Duggar household, Easter Sunday is known as Resurrection Sunday, since the family prefers to keep the focus on how Christ rose from the dead after he was crucified.
Check out The Cheat Sheet on Facebook!