'Counting On' Fans Are Begging Jinger Duggar to Take Her Daughter to Disneyland
Jinger Duggar and her family have lived in California for months, but they still haven't visited Disneyland.
Jinger Duggar has lived in Los Angeles for months, and so far, it seems that she's had no problem adjusting to her new California lifestyle. Whether she's visiting the beach or checking out new restaurants with her husband Jeremy Vuolo, she appears to be having the time of her life in sunny SoCal. 
But there's one quintessentially California spot Jinger and her family haven't yet ventured to, as far as we know. And Counting On fans are urging her to make a visit there. 
Jinger quoted Walt Disney on her Instagram 
Like most proud moms, Jinger loves to post photos of her 1-year-old daughter Felicity on social media. On November 11, she shared an image of her daughter closely examing a lime. 
Jinger  captioned the cute photo with a quote from Walt Disney: "When you're curious, you find lots of interesting things to do." 
Fans want her to visit Disneyland 
Jinger's post prompted quite a few comments on Instagram. One person was confused that she was quoting the creator of Mickey Mouse, asking if she was even allowed to watch Disney movies.
Others thought it was high time for Jinger and Jeremy to take their daughter to the happiest place on earth: Disneyland.
"You guys should go to Disneyland already," urged one person. 
"Can't wait until y'all take her to Disney Land," another commented. 
"Take that baby to Disneyland, ASAP," wrote one. 
The Duggars aren't opposed to theme parks 
So far, it doesn't appear that Jinger and Jeremy haven't visited Disney (or if they have, they haven't posted about it on social media.) But they have spent time at other theme parks recently. In September, Jinger, Jeremy, and Felicity visited Universal Orlando. 
"We had such an amazing time with friends yesterday @universalorlando . And yes, @jeremy_vuolo & I conquered the Incredible Hulk ride many times over!" Jinger wrote on Instagram. 
Jinger's family also loves to visit Silver Dollar City in Branson, Missouri. The Duggars celebrated son Josiah's 23rd birthday at the park this summer, and Jill and Derick Dillard stopped by during their anniversary trip to Branson. 
"We LOVE this place," the Duggars noted in a 2015 Facebook post. "Great family times have been had here. If you haven't visited you must! Put a road trip to Branson on the books for this!"
They visited Disneyland on their 2006 road trip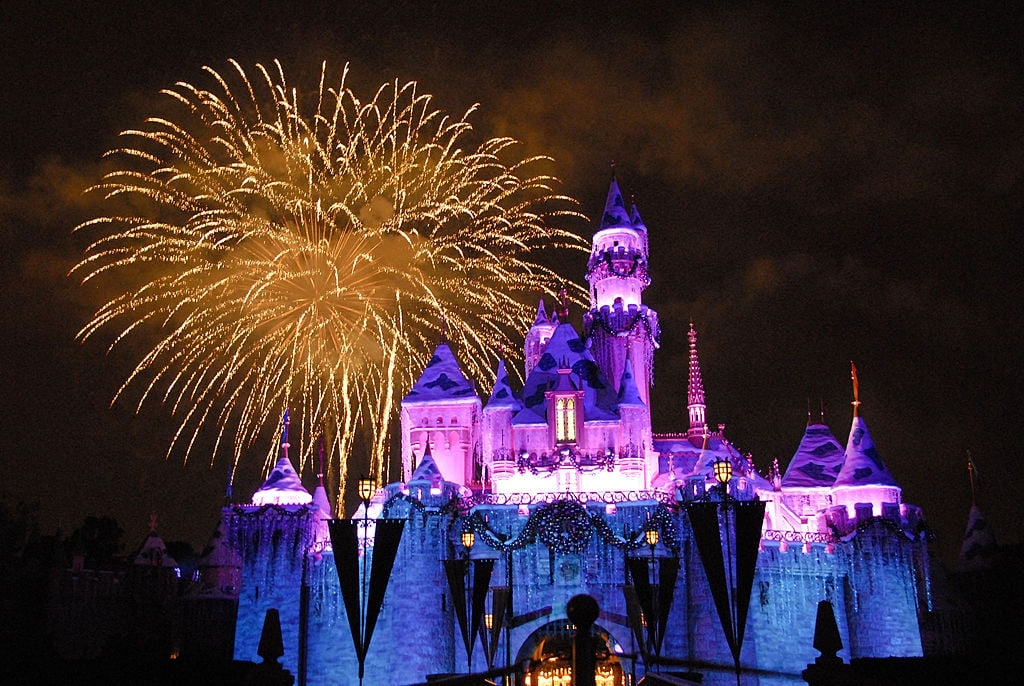 While people on Instagram are begging Jinger to take her daughter to Disneyland, serious Duggar family fans will likely remember that she's already visited the famous theme park. 
Back in 2006, two years before the premiere of 17 Kids and Counting, the Duggars starred in a TLC special titled On the Road With 16 Children. The special chronicled the family's month-long trip from Arkansas to California. Once they reached L.A., the Duggars paid a visit to Disneyland, where they were invited to help celebrate the park's 50th anniversary. 
During the trip, the kids also had a chance to get Mickey and Minnie's autographs, meet Snow White, and have fun on rides like the Mad Tea Party and Dumbo the Flying Elephant. Everyone seemed to have a great time, including mom Michelle, who described the visit as "a blast." Perhaps it's only a matter of time before Jinger decides to visit the park again to create happy memories with her own daughter.