'Counting On' Fans Are Calling Anna Duggar's Instagram Post Insensitive to Lauren After Her Miscarriage
It can be tricky to navigate pregnancy announcements sometimes. Even sharing joyful news like expecting a new member of the family can be complicated when loved ones are suffering from serious issues like infertility or past miscarriages. It can feel wrong to celebrate too much when someone close is going through grief.
Duggar family members should be sensitive to these issues since pregnancy loss is so common in their family. Michelle Duggar speaks openly about her miscarriages, plus Lauren and Josiah Duggar recently opened up about their own loss. That's what made it so surprising that Anna Duggar chose to post on Instagram the way she did.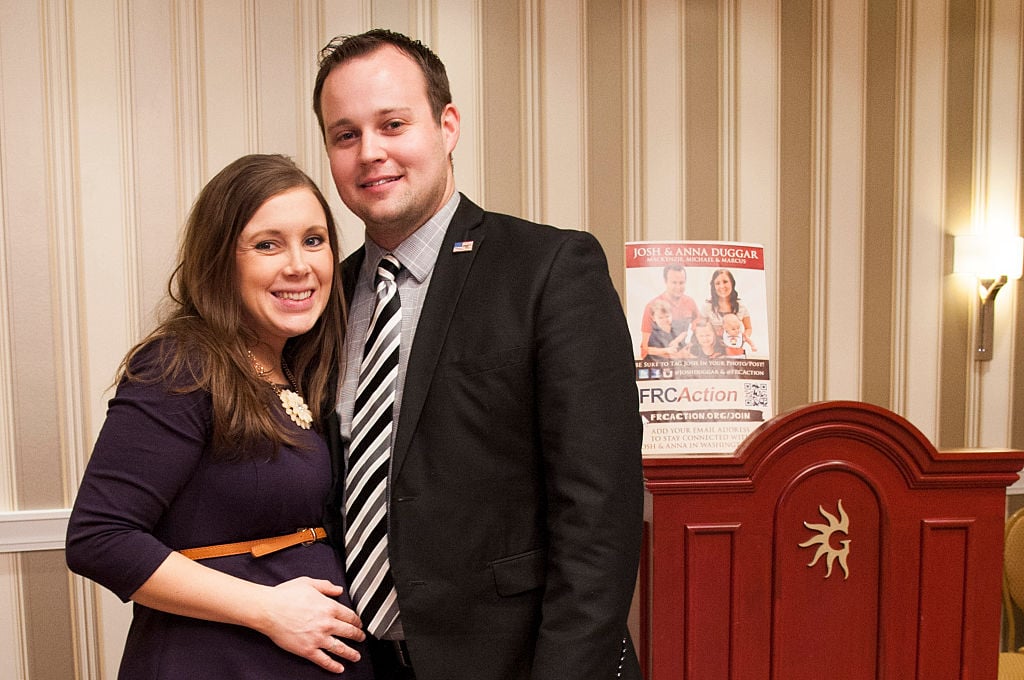 Anna Duggar recently announced she was expecting baby #6
Josh and Anna Duggar are no strangers to drama—just look at everything their marriage has been through after the sexual abuse scandal and admissions of Josh being unfaithful. No doubt members of the Duggar family have carefully considered their words around Josh and Anna because of everything that happened.
That's part of what makes Anna Duggar's lack of compassion for her sister-in-law so shocking. While no one expected Anna to keep the baby a secret, she went one step further and posted a photo on Instagram of herself with Jill and Joy-Anna during past pregnancies.
The caption said: #Throwback to when Jill, Joy & I were pregnant together!🤰🏻🤰🏼🤰Currently, there are 4 Duggar sisters/sisters-in-law that have shared expectant baby news! 👶🏻 I wonder how many more new cousins will be announced before our little one arrives?!?! 🎊#littleduggars
Fan thought Anna Duggar's post may have hurt Lauren's feelings
Meanwhile, Josiah and Lauren Duggar just announced in February that they sadly lost a pregnancy in October. The couple doesn't have any children yet.
Fans immediately began commenting on Anna's post, saying things like, "Feel like this is a bit of an insensitive post considering what Si and Lauren have gone through. Maybe it's just me, but it feels a bit like adding salt in the wound."
Another comment said: "I feel exactly the same. My heart breaks for them. It's not enough that they had the miscarriage but now all these pregnancies on top of it! Definitely insensitive and definitely salt in the wound. They should have obtained out of respect."
There might be more Duggar pregnancy announcements on the horizon
Anyone who knows the Duggar family realizes that more pregnancy announcements are always on the horizon. As of this publishing, Anna Duggar, Jessa Seewald, and Joy-Anna Forsyth are all expecting. Duggar cousin Amy King is also having her first.
But the year is young and it's only a matter of time before the Duggars announce another baby on the way. There is a possibility that Josiah and Lauren are already pregnant but maybe not sharing it with the public, which would at least explain Anna Duggar's seemingly "insensitive" comment. Or maybe she just got excited and didn't think.
Duggar fans think the next announcement will either come from Jill Dillard or Abbie Duggar, John-David's wife. But they're all secretly hoping to hear Lauren and Josiah are expecting their rainbow baby.