'Counting On' Fans Are Concerned That Jinger Duggar is 'Struggling' With Her New Modern Life
Jinger Duggar has been married to Jeremy Vuolo for a little more than three years, and from what we can tell, she seems to be loving her life. Duggar and Vuolo recently started a new adventure when they moved to California last summer, and now, Duggar has been trying to break into the influencer lifestyle. But some fans are concerned that she isn't having as easy a life as it seems.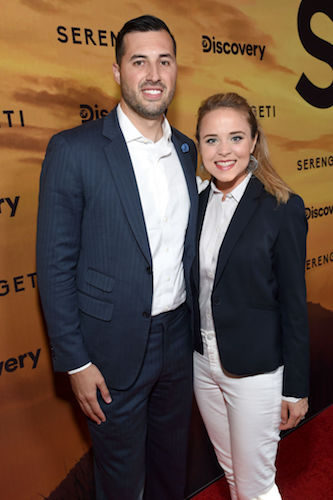 Duggar has broken away from many of her parents' rules
When Duggar married Vuolo, she immediately moved to Laredo, Texas to start a new life with him. And the two have been living very differently than Duggar lived when she was under her parents' roof. She now wears pants, attends sporting events, and hangs out with people who are not associated with her church.
Vuolo has essentially opened Duggar's eyes to a more modern lifestyle. Her daughter plays with normal toys, and many suspect that Duggar will choose not to homeschool her child.
She seems to be enjoying life in California
When Duggar and Vuolo first announced last spring that they would be moving to California, fans were extremely happy for them. Many felt that Duggar needed to distance herself from her family in order to live her best life possible. And ever since they've arrived in California, the little family has appeared to be greatly enjoying themselves. Duggar has posted many photos of the three of them exploring new neighborhoods, trying different cuisines, and even attending sporting events (Vuolo is a former professional soccer player).
Duggar has also tried to become an influencer, though companies based near her new Los Angeles home often don't align with her strict, conservative views. As a result, two potential influencer gigs have fallen through, though her Instagram has distanced itself from religion. 
Fans think she is 'struggling' to adapt to such a different lifestyle
While Duggar appears to be loving life, some think that it's been much harder for her to adjust than it seems. Duggar came from an extremely strict background; she didn't have a TV in her home, and she was completely out of touch with modern society. In a season 10 episode of Counting On, Duggar appears confused when she's walking on the Hollywood Walk of Fame; she clearly has no idea who most of the stars are, while Vuolo is gushing over many of them. And fans think it's been a huge adjustment for her to suddenly start living such a modern life.
"I'm sure internally she's struggling a lot. Being deprogrammed from a cult is a long and painful process," one user wrote on Reddit about Duggar's situation, suggesting that her parents' rules were similar to those seen in religious cults. "She's struggling for sure. She's uncomfortable, vulnerable, and definitely feels out of place," another person commented. "I think based on how she acts, she's a fish out of water," someone else added. Since Duggar was raised in such a sheltered lifestyle, she might have difficulty handling being thrust into the modern American ways. If Duggar is struggling, she hides it well, except when it's impossible to hide, such as her lack of knowledge about famous people.