'Counting On' Fans Are Hating On Jill Duggar's Parenting Once Again After Seeing Her Recent Photos
Those who watch Counting On might already know that fans seem to have a love-hate relationship with Jill Duggar and her husband, Derick Dillard. While some think Duggar is doing an excellent job of raising her children, others often question her parenting skills and techniques. And most recently, fans gave her heat for some photos she posted of Dillard and her son.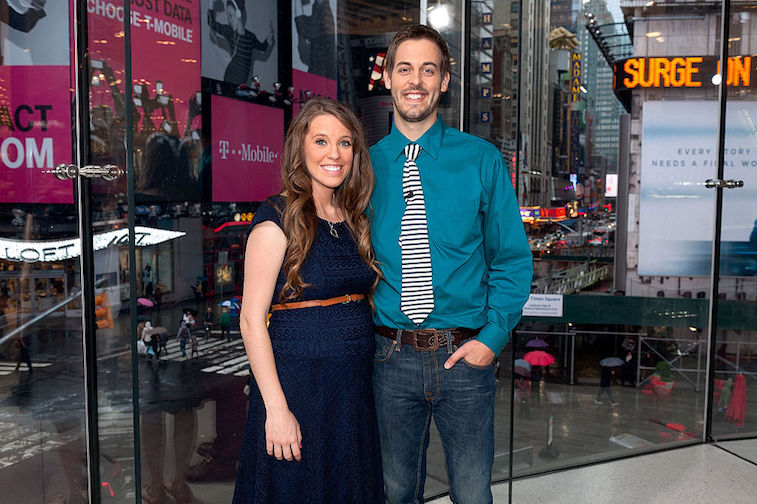 Duggar and Dillard are no longer on 'Counting On'
Things still remain unclear about whether TLC fired the Dillard family or Derick Dillard chose to remove his family from the show; it's been a bit of a he-said-she-said, but either way, the family is no longer a part of Counting On. Back in 2017, Dillard tweeted some vulgar thoughts about other TLC stars, and fans were appalled at his comments and asked that he be removed from the show. Now, the Dillards no longer have a role on it, but Jill Duggar has kept a large social media presence ever since she was fired. She has about 1.6 million Instagram followers, and she still posts photos to the social media app often.
Duggar has taken heat from nearly everything she posts on social media
Though Duggar seems to enjoy posting, critics haven't always been kind to her. She's received flack for homeschooling her children; she once posted a photo of her kids learning, and fans were quick to criticize her homeschool program. She's also posted some questionable recipes that haven't always gone over well with fans. Plus, when she posts photos with her husband, there is almost always some kind of hate in the comments section. Duggar can't even post a new outfit to Instagram without some people commenting on how terrible it looks.
Fans recently criticized her for allowing her son to run in flip flops
A recent Duggar post showed her husband and son running together. However, upon taking a closer look, it's clear that her son is wearing flip flops, which most runners would agree is not the best footwear. And it didn't take long for haters to appear in the comments. "Fitness is great for all but it's a known fact you should never ever run in open toe shoes," one user commented. The comment received several replied in agreement. "I was going to say the same thing! It's fun to run around but going for a run they should be in good shoes!" someone else wrote.
Some of the Duggars have taken a social media break
Though Duggar once again took heat for her parenting, she still seems to enjoy posting to Instagram. However, other Duggars have taken a social media break. Jessa Duggar hasn't posted a photo since early July; more than a month has passed and fans have started to wonder where she has been. And Lauren Swanson, who is married to Josiah Duggar, hasn't shown off nearly as many baby bump photos as her in-laws have. It's unclear why either of them have let off of social media, but it's possible that the Duggars simply receive too much scrutiny, and it likely gets exhausting after a while.