'Counting On': Fans Are Noticing That Joe and Kendra Have This One Annoying Habit
Joseph Duggar and Kendra Caldwell have celebrated a lot of big moments in front of television cameras. As reality TV stars, that's pretty much par for the course. The Duggar family are seasoned reality TV veterans and seemingly plan their milestone events around the television cameras that invade their lives yearly. Joseph and Kendra, however, have taken things a step further, and fans are a little annoyed with the way the young couple announced their second pregnancy. So, are Joseph and Kendra continually trying to steal the thunder of their supersized family? All evidence points to yes.
Joseph and Kendra announced their pregnancy at a gender reveal party
During the Nov. 4 episode of Counting On fans were all set to see a gender reveal. Jessa Duggar and Ben Seewald, who welcomed their third child together in May 2019, were supposedly ready to let their families know what they were expecting. It all seemed in good fun, but Kendra and Joseph jumped in with a last-minute announcement. During the reveal party, they announced they'd be welcoming a new bundle of joy, too.
Sure, Jessa kind of opened the floor by pranking out her entire family. After hardcore gaming, the couple decided they wouldn't be letting anyone in on the gender secret. Joseph and Kendra, however, were right there to pick up the ball. This marks the second time the couple has taken a day about another couple and made it about them. It didn't go unnoticed by fans.
Their engagement happened at Joy-Anna's wedding
Joseph and Kendra's baby announcement is the most recent thunder-stealing event for the couple, but they've sort of made a habit out of it. Hardcore fans may remember that Joseph decided to propose to his now-wife at his sister's wedding. Allegedly, Joseph asked for permission to pop the question in the middle of the reception.
Joy-Anna was allegedly thrilled by the idea of having an engagement take place at her wedding reception, but one has to wonder if she was really that happy about it. After all, it might be the only day in the Duggar kid's lives when everything really is all about them. Having your brother steal your day seems a bit troubling. Since the Duggar girls are taught to avoid conflict, it's doubtful that Joy would have said no, even if it did bother her.
Why does this couple intrude on everyone else's big days?
Everyone seems to think the Duggar kids were starved for attention, at least the attention of their parents. Several have all but admitted that they raised each other, and fans have long surmised that Jim Bob and Michelle are mostly emotionally absentee parents.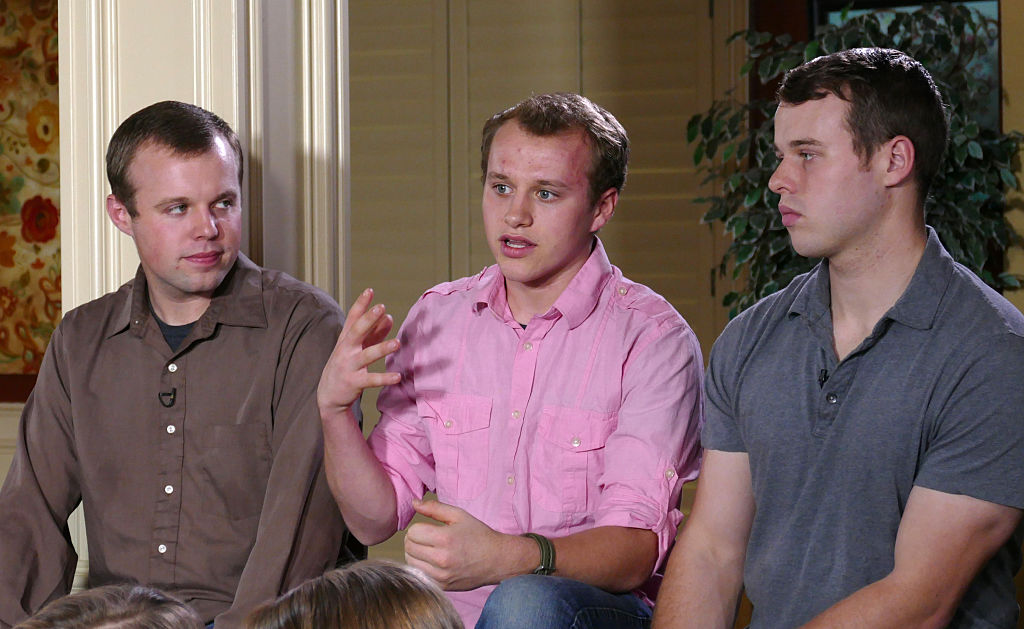 It's possible that Joseph once starved for attention, subconsciously picks inappropriate times to share announcements because he's desperate for care he never received growing up. If you think about it through the lens of the television show, Joseph was one of the least commonly featured Duggar kids. He never had much to say, and when he did appear in interview segments, he was traditionally flanked by at least one of his brothers.
Just like everyone else, we don't know the Duggar family personally and have no deep insight into how the family interacts when the cameras stop rolling. Joseph and Kendra's behavior, at the very best, seems obnoxious, though.