'Counting On' Fans Are Noticing This Recent Instagram Video of Jana and Josie Duggar
Just when fans think they know everything about the Duggar family, there's always something new and interesting to unearth that gives us even more insight into their lives. We know Jim Bob and Michelle Duggar first attained fame for having 19 children and strict, Christian fundamentalist rules in their household. And while we've watched many of the older kids marry off and start families of their own, there are still plenty of young children living under Michelle and Jim Bob's roof.
Josie Duggar is one of the most talked-about when it comes to Michelle and Jim Bob's kids. She's only 9 years old and is the youngest member of the family. And recently, the Duggars posted a video of her singing along with Jana playing with the piano that's getting a lot of fan attention.
The Duggar daughters are quite good at playing musical instruments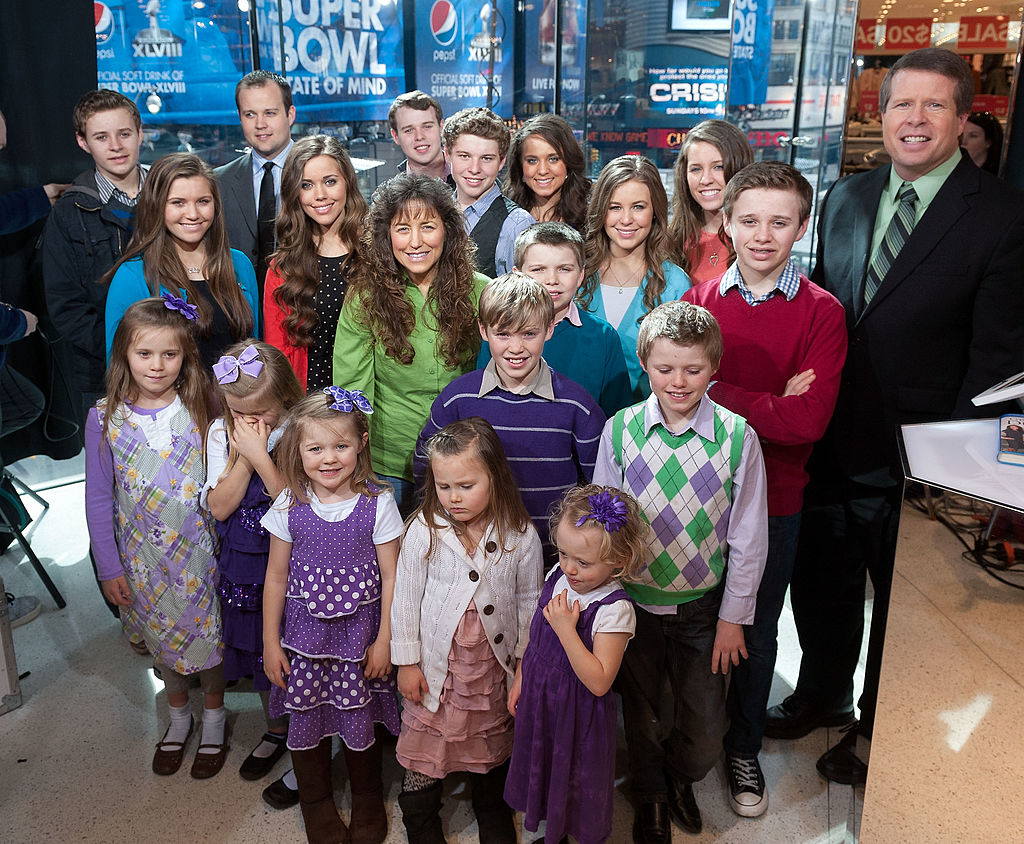 The Duggar kids have been the centers of attention for years thanks to their reality TV stardom and strict household rules. And it's well-known that the entire family is homeschooled and few of the kids have ever attended college. That doesn't mean they're kept totally out of the loop from learning skills and the arts, however. Many of the Duggar women, like Jill, have had midwifery training — and In Touch Weekly notes it appears all of the women have also, at some point, learned an instrument.
There's an old Facebook video that shows four of the Duggar girls, including Jessa and Jinger, playing the violin while Jana plays the piano. According to the publication, they're playing a catholic hymn, as it's also been reported that the family doesn't take in modern music or television. It seems Jana may have just dispelled the rumor that she doesn't listen to the pop music of today, however. Recently, on her Instagram, she referenced a modern Michael Bublé song that's often played on the radio.
There's a recent video of Josie singing 'The Star-Spangled Banner'
The Duggar Family Instagram often posts birthdays, celebrations, and pregnancy announcements from all of our favorite family members. And the social media platform also serves as the perfect place to keep up with the youngest members of the family. Early in July, they posted a video of Josie singing "The Star-Spangled Banner" along with Jana playing piano alongside her.
It seems this isn't the first time Josie's sang the Americana tune. As Michelle says in this old clip from 19 Kids and Counting, "All of this music training for my children has certainly paid off." And it continues on with Jessa encouraging Josie to sing "The Star-Spangled Banner" once again.
It's encouraging to see Josie continuing on with her passions, as fans have expressed concern over Josie in the past. She was born prematurely and almost didn't live, and fans have worried that she wouldn't develop at the rate of the other Duggar kids. Thankfully, it seems she's thriving on stage.
Fans are reacting to the video
We know Jana still lives with Jim Bob and Michelle at 29 years old since she's unmarried. But we don't often see videos of her on Instagram interacting with her younger siblings. Since she's helping Josie with a complete rendition of "The Star-Spangled Banner" here, fans are absolutely adoring the sweet moment between sisters.
As one of the Duggar Family followers commented, "Oh my goodness, so beautiful!!! Sweet miracle baby!! [sic]," Another wrote, "Great Job Josie and Jana Beautiful !!!! [sic]." Yet another mentioned, "One of the most beautiful renditions of our national anthem that I have ever heard!"
Will Josie pursue a career in music? It looks like she might, as the Duggars also mentioned in this Instagram post that the young girls have a music album already. We'll have to see what's in store for the 9-year-old as she ages!
Check out Showbiz Cheat Sheet on Facebook!