'Counting On': Fans Are Obsessed With Jessa Duggar's Minimalist Living Room Makeover
Who knew the Duggars could be so stylish?
The Duggar family is known for doing a lot of things well, but cooking and home decorating aren't among them. The stars of Counting On are often criticized for everything from their tendency to leave things lying around to questionable menu selections. But now Jessa Seewald, 26, just provided fans with a delightful surprise in the form of a professional looking room makeover.
Whether she's been inspired by fellow Christian TV superstar Joanna Gaines or she's been secretly bingeing on Netflix's Tidying Up with Marie Kondo we'll never know. But one thing is clear: Jessa has a flair for interior design and decluttering that didn't even cost a lot of money.
Who knew?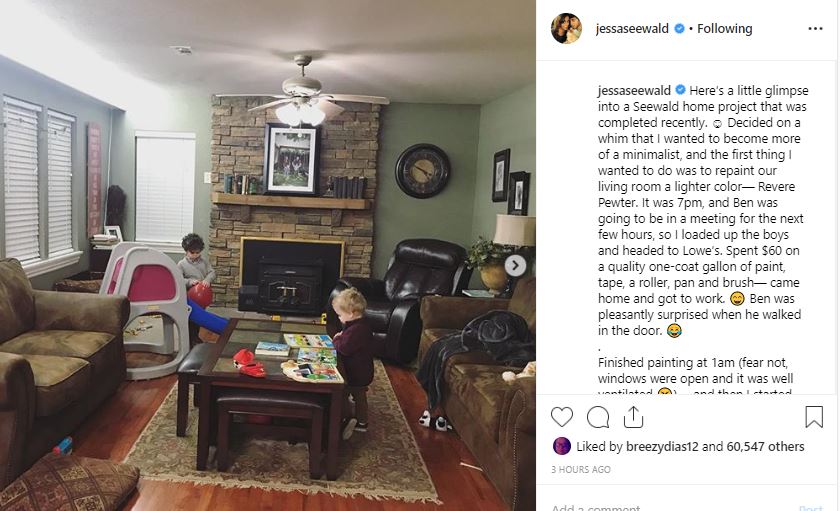 What kind of renovations did Jessa Seewald do at home?
Perhaps the most impressive thing about Jessa's home transformation is that it she made it look so quick and easy, plus shared the impressively low cost for the whole thing. The mom of sons Spurgeon and Henry admitted that she could probably stand to purge even more, but she's happy with the outcome considering she's a mom with kids who needs a room that's both practical and pretty.
As Jessa explains on Instagram, she "decided on a whim" to do a massive purge and makeover because she wanted to "become more of a minimalist." The urge for spring cleaning is real now that the weather is starting to get nicer in most of the country. Plus, with Jessa and Ben Seewald expecting a third baby this year, no doubt she's in full on nesting mode, too.
The main thing Jessa did was paint the walls in the Pinterest-beloved hue of Benjamin Moore's Revere Pewter. Next, she started listing bulky furniture online, hoping to recoup some of her costs. To her surprise, she was able to offload a few major pieces within minutes.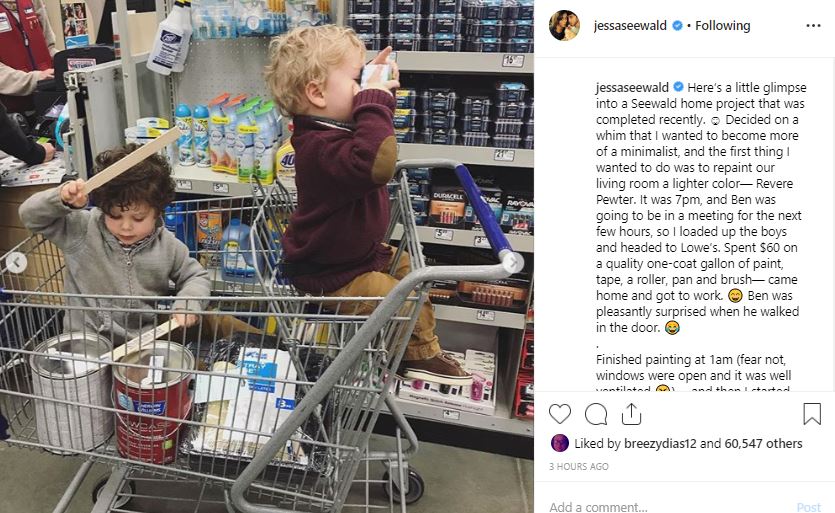 Was Jessa Seewald's living room renovation expensive?
Jessa was smart about her renovation – instead of just dropping tons of money, she was able to make a huge difference in the appearance of her living room without spending much at all. After selling some furniture, she used the proceeds to buy a new rug on Amazon and some half-price plants from Hobby Lobby (of course). She found other accessories at a local secondhand store for just a few dollars.
Is Jessa happy with the outcome?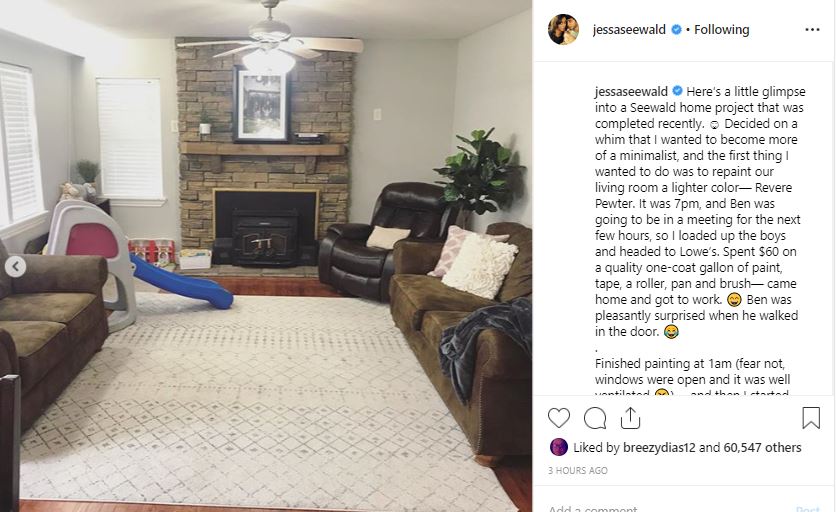 The Counting On star downplayed the transformation, saying, "It may not be HGTV worthy, but it's the hub of our home and we feel like it's a massive transformation!"
She says the biggest difference is the lighter colored walls and the huge space in the center for the kids to play. Jessa also shared a sweet story about how she had a slide inside growing up, which is a great way for the kids to expend energy when it's cold or raining outside. "The slide will be staying even though it's not 'on theme'. Lol," Jessa said in the post.
Can't wait to see the new nursery when you get to it, Jessa!