'Counting On' Fans Are Slamming All the Canned Food in Jill Duggar's New House
Whether you're familiar with TLC's Counting On or you remember the famous family all the way back from 19 Kids and Counting, there's no doubt the Duggars are a controversial bunch. But there remains one family member who may be the most infamous daughter of them all — and that's Jill Duggar. Duggar was removed from Counting On thanks to her husband, Derick Dillard, posting transphobic and homophobic tweets online. But the two still have a serious social media following despite the fact that they're no longer on our TV screens, as fans can't wait to see what they get up to next.
The Dillard family recently moved into a new home, and Duggar offered an entire tour of the house to her followers. Unfortunately, it seems fans couldn't help but notice all the canned food she has stacked and ready to cook with.
Jill Duggar just posted a full tour of her new home
It was back in April when Duggar and Dillard first announced they moved on the Dillard Family blog. And now that the couple is nice and settled into the new nest, Duggar offered a virtual house tour to show fans their spacious new digs. Duggar mentions in the video that she wanted to wait until the house was completely decorated to give the tour, but since the video was highly-requested, she went forth and made an exception.
As for the new house itself, we can't forget that it was built just for the Dillard family. In Touch Weekly notes Duggar and Dillard also wrote personal messages and scripture into the walls as it was being built. And now that Duggar is showing it off in the video, fans are developing plenty of opinions on the place. "House is cute but you'd think you have enough money to build your home from ground up you could give your children a bigger room," one fan commented on Duggar's Instagram post about the house tour.
She has plenty of canned food stocked in her pantry, and fans noticed
From the size of the children's bedrooms to a lack of a television in the household, it seems Duggar will never be able to escape critique. But some fans took note of something else in her home — and that's what she has stocked in her pantry. While Duggar is going through her kitchen, plenty of canned and boxed foods are visible when she opens the door to her "unorganized" food closet.
Those who saw the house tour on Reddit commented on Duggar's stock of canned goods, too. "I see… Canned chicken, canned tuna, what looks like a bunch of tomato soup, some sort of beans, canned tomatoes, and maybe canned peas? That's all I can identify," one Reddit user commented. They then added that the stockpile wasn't "as bad" as they thought it could be given Duggar's track record with making canned food-centric meals. "There are no fresh fruits, baking supplies like flower and sugar. It really shows that Michelle taught Jill nothing about cooking," another added.
Fans have always been hyper-critical of Duggar's cooking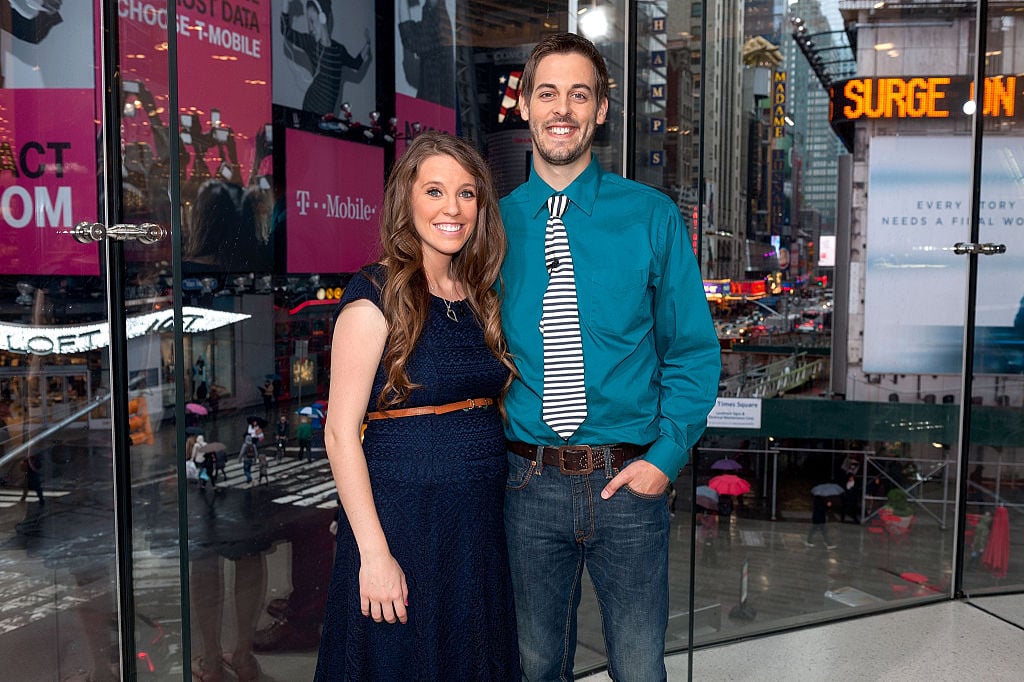 Duggar posts plenty of personal entries on her Instagram, but she also posts her favorite family recipes. Unfortunately, many of her followers aren't fans of what she's cooking, as they feel there are few fresh ingredients involved and all canned goods. OK! Magazine notes one of her followers commented on her Easy Slow Cooker Creamy Chicken & Tortillas, "Jill, I love you but these processed 'quick, easy, inexpensive' recipes are antiquated and unhealthy. You can use real food with the same results. Please!" And this is just one instance of many.
Duggar learned all of her cooking skills from her mother, Michelle Duggar, of course — and feeding 19 children on a budget certainly required canned and boxed goods. Unfortunately, fans think the Dillard family should let go of the Duggar family's cooking legacy and move on with better recipes. Either way, we're excited to see what Duggar will be cooking in the new home!
Check out Showbiz Cheat Sheet on Facebook!