'Counting On': Fans Are Stunned by Jill Duggar's Explicit Sex Advice Yet Again
Jill Duggar really wants you to have sex with your (heterosexual) partner. She really, really does.
The former Counting On star is making headlines once again with another Instagram post all about spicing up your sex life, only this time she was sharing her intimate advice as part of a paid promotion. Judging by what she's said in the past about intimate time with her husband, she's not just pushing products for the money — she's probably a willing customer, too.
For coming from such a straight-laced, conservative family, it's a bit shocking to hear Jill Duggar discussing sexual relations so frequently and explicitly. But it turns out she's not the only one in the family who loves talking about sexual intercourse.
Jill Duggar enjoys sexy games with her husband
The latest revelation on Jill Duggar's Instagram came via a paid partnership with Dating Divas, a company with books, a blog, and products that supposedly help strengthen your marriage. In this case, that bonding time comes through physical intimacy — Jill shared that she was excited to get started with a limited time guide which included "12 different bedroom games and sexy activities" to help rekindle that spark.
The games she promoted were all intended for consenting adults only. Some date night activities included "Positions dice," "Spicy Pictionary," "Strip Never Have I Ever" and "Sexy Scavenger." Jill made it sound like she was eager to try out all of those activities and more with husband Derick Dillard.
She encouraged fans to try it out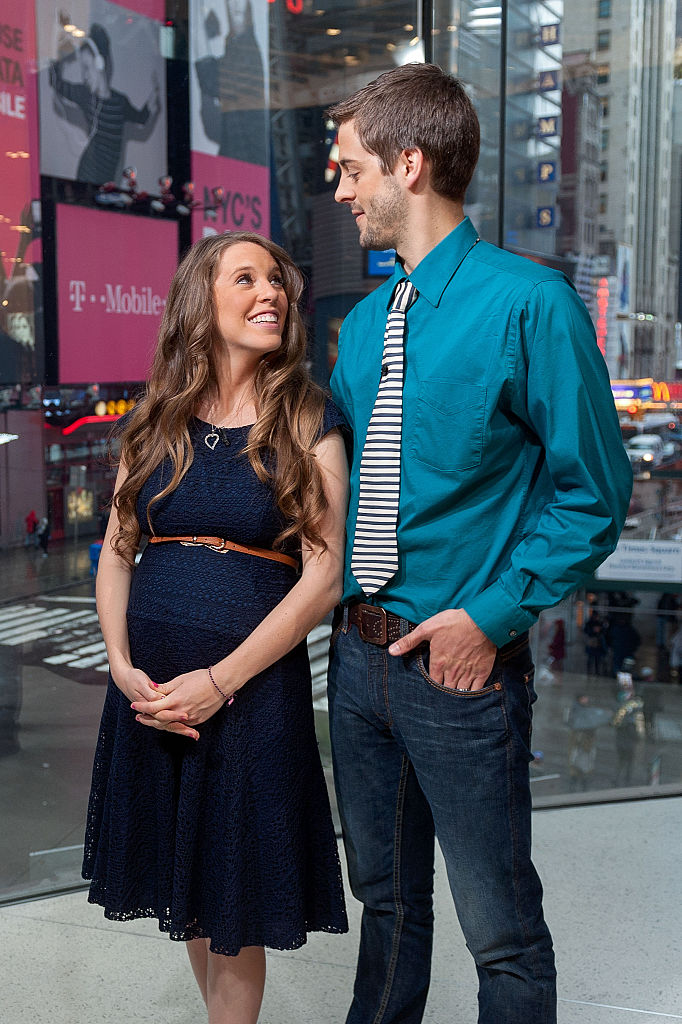 In keeping with Instagram's terms, Jill Duggar did share that she was making money from promoting the Dating Divas product. But she seemed genuinely excited to turn fans onto it, too.
"Ok couples… If you haven't heard of @datingdivas, you're missing out!" Jill wrote in her Instagram stories. "Such fun spouse date games!"
And it's all in line with instructions for marital improvements that Jill Duggar has shared before. In a lengthy blog post about keeping marriages strong, the 28-year-old recommended having sex "3 to 4 times per week" at a minimum to keep things sizzling.
Michelle Duggar advocates sexy time, too
It may seem strange coming from a conservative Christian like Michelle Duggar, but she's not one to shy away from giving sex talks either. Now her daughter Jill is obviously taking those lessons to heart in her own life.
Michelle Duggar once recommended that spouses be "joyfully available" to one another for intimacy, even if they're tired or have a headache. Michelle related the good advice her friend gave before her wedding, saying:
"In your marriage, there will be times you're going to be very exhausted. Your hubby comes home after a hard day's work, you get the baby to bed, and he is going to be looking forward to that time with you. Be available. Anyone can fix him lunch, but only one person can meet that physical need of love that he has, and you always need to be available when he calls.'"
No wonder Jill Duggar is so eager to promote an active sex life! It's no surprise that these families wind up with 19 kids.