'Counting On' Fans Are Wondering About Derick Dillard's Health Following Jill Duggar's Instagram Post
Jim Bob and Michelle Duggar have kept their family in the public eye for over a decade, and now, it's the kids' turns to carry on the torch. Out of all 19 Duggar kids, there are a few who fans adore keeping up with on TLC's Counting On. And while fan-favorite Jill Duggar is no longer on the show, she's still happily sharing her life with her controversial husband, Derick Dillard, and two sons on social media.
From his infamous tweets to his odd Instagram postings, fans remain interested in Dillard's life. And after this photo that Jill posted of her husband, fans are ultra-curious about his previous health ailment they remember hearing of on Counting On. Here's what they're saying.
Fans have commented that Derick Dillard looks unhealthy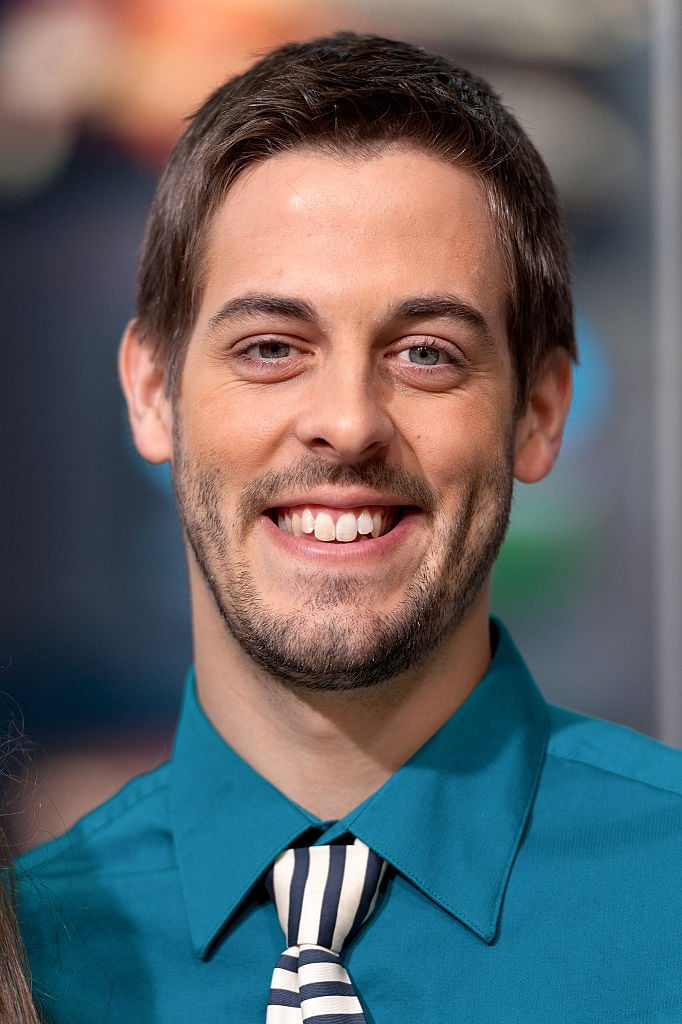 Out of all of the Duggar spouses, it seems Derick Dillard is the one causing the most conversations. We know he got himself and Jill removed from Counting On for spreading homophobic and transphobic messages on Twitter. And that incident aside, those who keep up with the family often think Dillard doesn't look healthy. Many have even taken to Twitter and Instagram to question why Dillard looks so thin now compared to how he used to be.
There's no question that part of the reason Dillard's face seems to be thinner now is due to dental work, too. After his mission trip to El Salvador in 2015, it was reported that Dillard had emergency palate expansion surgery while abroad, which involves fracturing and cutting bones in the mouth. As one Reddit user mentioned, "Braces and the palate expansion surgery/procedure he had done, with the palate surgery probably being the big cause as to why he now looks like the lower half of his face is sliding away from the rest of his head." Dillard recently got his braces off after years of wearing them, though — but fans are wondering if any of the procedures were worth it.
He's also had issues with gagging while running
Aside from the questionable dental work, Dillard has also had issues with getting violently sick while performing cardio. Back when Dillard was on Counting On, TV Shows Ace notes Dillard had issues with gagging and vomiting when he would go running. It's an issue he had since he was a teen, but doctors still had a tough time figuring out exactly what was going on. Even with seeing specialists previously for the problem, it was still difficult to pinpoint what was causing the retching.
Dillard even saw an allergist as recommended by the doctor, too. The allergist thought it was eosinophilic esophagitis, which is a chronic inflammatory disease that affects the esophagus. Not only that, but Dillard also found he was allergic to a laundry list of everyday things, including some plants and trees. It seems the ex-star is still troubled by the health issue, though, as Jill told a fan on Instagram that they still haven't figured it out.
Jill Duggar's Instagram post of Dillard running leaves fans with questions
Jill recently posted a photo of her husband running outside with her son — and it sparked plenty of conversation on the post regarding Dillard's health. As one fan questioned, "Was Derrick's illness where he was sick after running ever figured out?" Another asked, "Does he still have the puking problem from running?"
And others even seemed to offer up a few possible causes. "Could be allergies. Or exercise induced asthma," one follower commented. Another wrote, "Might be when he runs he is tired and breathing harder and that might cause the gagging reflex." Yet another commented, " My husband was put on a proton inhibitor (protonix) because he had an issue with his esophageal opening. He would have spasms & sometimes even choke on food. The medicine has helped him tremendously & he no longer has the choking spasms."
As for Jill, it seems she still doesn't know how best to help her husband. She commented on her post in response, "But he also has it sometimes in the morning without doing anything or eating/drinking anything. :-/ It's just worse with exercise usually."
We're hoping the family gets it figured out one way or another. Until then, it seems Dillard's doing the best he can to continue on with his life and hobbies despite the illness!
Check out Showbiz Cheat Sheet on Facebook!