'Counting On' Fans Are Wondering Why Jana Duggar Isn't in This Recent Duggar Family Photo
We've been following the Duggars closely for years, and fans of 19 Kids and Counting and Counting On have certainly developed their favorites. Jana Duggar, the oldest daughter of Jim Bob and Michelle's 19 children, has developed a serious fan base over time, too. While the 29-year-old still lives at home, her calm demeanor and soft-spoken nature — as well as her unwillingness to settle for just any man — is greatly appreciated by Duggar followers. And while she has her own Instagram with plenty of photos of herself, she's also often seen in all of the family photos.
Oddly enough, the Duggar Family Instagram recently added a photo and mentioned that Jana was at the event — but fans are wondering why she's not featured in the photo. Here's what everyone's talking about.
The Duggars recently added this photo to their Instagram
Hurricane Dorian battered the Bahamas, and it appears the Duggars were ready to lend a helping hand. According to this Instagram post, several members of the family jumped in with MedicCorps to provide aid. The Arkansas Democrat Gazette explains the team "dispatched trained medical professionals ranging from firefighters & EMTs to Emergency Trauma Medical Doctors to the Bahamas." And it appears a few of the Duggars, most of whom are living under Jim Bob and Michelle's roof, jumped to the rescue.
As the Duggar Family Instagram post explained, "John, Jana, Jason, and James took off early this morning with a medical and disaster relief team to the Bahamas to help after the massive devastation from #HurricaneDorian." And the photo they posted included all of the boys mentioned. Oddly enough, it's quite obvious Jana wasn't included in the photo despite her being mentioned — and fans noticed.
Fans are wondering why Jana isn't included in the photo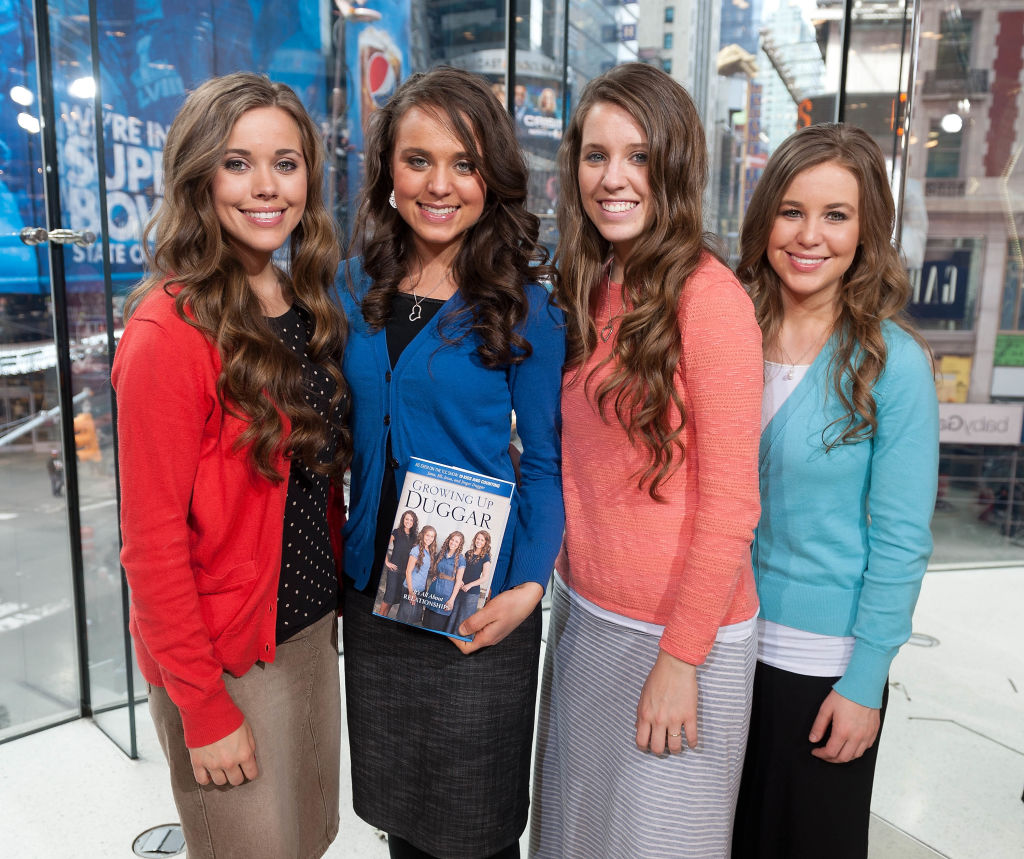 The Duggar Family Instagram frequently features family photos, so it's very bizarre that Jana wouldn't be added to this one since she was part of the hurricane relief efforts. "Jana is so cool. Why wasn't she in the picture? She's my favorite Duggar," one follower questioned. Another added, "Why isn't Jana in the picture?" Another added, "Wish you would have pictures Jana with the guys. Why hide the mission work she is doing."
Other followers speculated that the Duggars aren't actually trying to hide the fact that Jana was there, but rather that Jana was probably the one taking the photo. Jana's known for her selflessness and commitment to her siblings, so leaving herself out of the shot so her brothers could take the spotlight seems like something she may do. Currently, while she's living with Jim Bob and Michelle, she's busily helping with all of her younger siblings, too, which is something she never complains about.
"Jana probably took the picture. That seems like something she would volunteer to do," a follower mentioned on the photo — and many others suspected the same.
Others in the comments are speculating that Jana is currently courting Lawson Bates
While there was plenty of talk regarding Jana not being on the photo, there was also commentary regarding Jana's potential courtship. Fans have been wondering for months whether Jana and Bringing Up Bates star Lawson Bates are secretly courting. The Bates and the Duggar families are very similar and close, as they both have 19 kids and are deeply religious. And Lawson Bates has been commenting a ton of Jana's Instagram as of late, making fans believe there's something going on between them.
"Jana and Lawson are deffo courting," another follower commented on the photo of the Duggar boys helping with the hurricane. And speculation intensified once fans realized Bates was also working with relief efforts to help the hurricane situation. Bates posted this video on his own Instagram showing he's exactly where Jana is.
All in all, we're hoping the Duggars can make a positive impact. And we're hoping Jana will post her own photos to her Instagram, too.
Check out Showbiz Cheat Sheet on Facebook!