'Counting On' Fans Are Seriously Confused By Jana Duggar's Recent Instagram Post About 'Work'
Jana Duggar has always kept things mysterious for Counting On fans. Growing up, fans expected Duggar to be the second one to tie the knot behind her older brother, Josh Duggar. However, she is approaching her 30th birthday and still remains the only of-age Duggar daughter to be single. Fans know she has hobbies, but people seemed totally confused by Duggar's recent Instagram photo regarding a "work" trip she took with her father.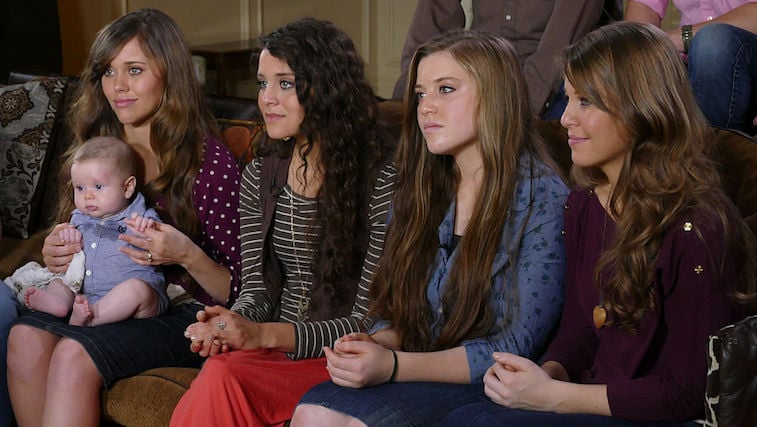 The women in the Duggar family normally don't work
Growing up, the Duggars lived very traditionally. Michelle and Jim Bob Duggar had the dynamic that Michelle would raise the kids and Jim Bob would make the money. These same traditions were instilled in their children, who have since grown up to marry and live similar lives to their parents. When a Duggar weds, the women almost immediately start having kids. Then, they stay home and care for the children, clean, and cook while their husbands go to work. However, Jana Duggar hasn't married yet, which means her adult life has been a bit different from her siblings'.
Duggar confused fans with her recent Instagram caption
Though Duggar isn't courting, she was still allowed to create an Instagram account (most Duggars only do so if they have big news, such as a courtship). Duggar loves posting photos of her travel adventures, and fans have grown to enjoy watching her independence. It's always been assumed that since Duggar still loves under her parents' roof, she doesn't have a job. However, she surprised everyone when she posted a photo with her father saying she was on a "work" trip.
Fans were confused by Duggar's caption, since the women notoriously don't have jobs. "Work????" one user commented, followed by laughing emojis. "What kind of work do you do?" someone asked, tagging Duggar in the comment. Another user replied to the comment with, "I was wondering the same thing." People seemed to have the same question about what Duggar does for a living, but she didn't reply to anyone's comments to explain more about her supposed job.
Duggar's father might be taking her under his wing
Duggar's father is in real estate, and other members of the Duggar family buy and flip houses before reselling them. Joy and Jason Duggar have both been known to do this. It's possible that Jim Bob is taking his oldest daughter under his wing and allowing her to work with him, since she doesn't have any children to raise or a husband to cook for (and she seems to prefer it that way). Either that, or it could be something related to her religious work; the Duggars have been known to take mission trips to different parts of the country and world.
Fans can't help but wonder when Duggar will enter into a courtship
Though Duggar seems to be enjoying the life she's made for herself, fans can't help but wonder when she'll finally enter into a courtship. However, Duggar said on a recent episode of Counting On that she feels she has been able to do other things with her time that her married siblings haven't, such as travel. Duggar's siblings have said that many people are after her, but she's reminded those on social media that she's simply waiting for the right person.