'Counting On' Fans Just Questioned Derick Dillard Again for How He Gets His Money
The Duggars have been on our screens for years, and the oldest members of the family are now stealing the spotlight away from Jim Bob and Michelle Duggar. We all know Jessa Duggar just had her baby, and Jinger Duggar is making headlines for making plans to move to Los Angeles. There is one family member we never see on TLC's Counting On, however, and that's the soft-spoken and kind Jill Duggar.
Jill Duggar is married to Derick Dillard, and she can thank him for being the sole reason why they're no longer affiliated with the network. Fans still follow Jill and Derick on social media, and they have a lot of questions about the family's finances. And it seems several of Derick's followers have taken to his Instagram to ask him how he can afford the luxuries in his life with no job.
Neither Jill Duggar or Derick Dillard get a payout from TLC anymore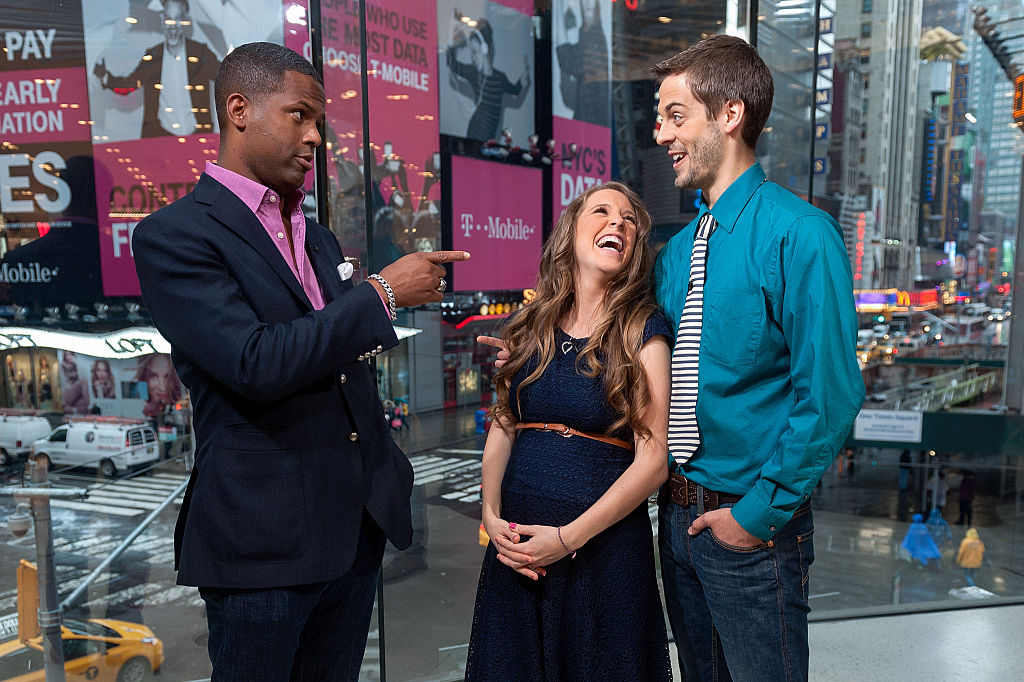 Before TLC's shows about the Duggars, it's no secret that the family had to live frugally to pay for food, clothing, and all other expenses. And it seems the multiple Duggar family shows have been their main source of income since they went on the air. In Touch Weekly notes they earn between $25,000 and $40,000 per episode of Counting On. And since the Duggars mainly believe that women should be the ones taking care of the kids and not working outside of the home, this has become totally necessary income for them.
We're all wondering how Jill and Derick can live their lives, however. After a series of homophobic and transphobic tweets from Derick, TLC removed Derick and Jill from the network. It's been reported that Derick has had a few odd jobs since then, but for the last year or so, he's been attending law school while Jill has seemingly not gotten a job herself. Jill has sponsorships on Instagram, but we're doubtful that's paying enough to take care of all of her bills.
Many wondered how Jill Duggar and Derick Dillard could afford a new home
Not only can Derick somehow afford law school with Jill not having a job of her own, but the couple recently moved in to a brand new home. PopCulture notes the couple wrote on their family blog, "We are relocating to Lowell, AR, which is closer to family and more centrally located in Northwest Arkansas. We started the process to build several months ago and have taken pictures along the way and are excited to share them with y'all now!"
This brought up even more questions amongst fans. PopCulture notes one of their followers asked on Jill's Instagram, "How do y'all pay for this and law school without loans? I know y'all don't believe in mortgages, school loans, or being in debt. Derick has said y'all were unpaid volunteers for TLC." And another added, "And when someone moves on up in the world, of course I'm happy for them. But like I said, it's a legitimate curiosity to wonder how they could afford it." Others mentioned that Arkansas is quite a cheap state, so this certainly helps — but many questions have still gone unanswered.
Fans have additional questions about Derick's finances after this Instagram post
Fans wondered how the Dillards were getting their money yet again after this Instagram post of Derick doing work on his laptop with one of his sons by his side. One follower commented, "An Apple Laptop? Hmm wonder how you can afford one when you don't do anything for a living besides go to college." One of Derick's followers answered the question with, "his wife works all of the time. She is the breadwinner now by modeling clothes online and getting paid sponsors." But many others echoed the same sentiment. As another follower added, "they begged for donations yet can afford law school, a new home and apple computer…something doesn't add up!"
There's plenty of speculation that Jim Bob Duggar is helping the Dillards out. And Derick has also talked about his financial and budgeting tips. We may never know how the Dillards are able to afford what they purchase, but it seems like the money keeps coming in.
Check out Showbiz Cheat Sheet on Facebook!