'Counting On' Fans Just Slammed Jill Duggar for the Tribute She Wrote to Her Late Grandmother
The latest season of Counting On may be long over, but the 19 Duggar kids are still very much in our lives thanks to social media. And while we love following Jessa and her new baby and Jinger while she's planning her move to Los Angeles, there's another Duggar family member fans can't get enough of — and that's Jill. While Jill herself isn't too controversial, her husband, Derick Dillard, and his hateful Twitter activity is the reason we never see the duo on the show anymore.
Plenty of Jill's followers have criticized her in the past for her husband, her parenting methods, and what she chooses to post — and it seems they're up in arms again after her latest tribute to her grandmother who just passed away. Here's what she wrote and what they said.
Jill just posted about her grandmother's passing on her Instagram and blog
While the Duggars recently received the wonderful news that Jessa just gave birth to her first daughter, it's also a sad time for the entire family. Jim Bob Duggar's mother, Mary, died suddenly on June 9. Fans may remember the matriarch making appearances way back on 19 Kids and Counting, too — and judging from the many social media posts from her grandchildren, it's clear she'll be missed.
Jill posted a touching tribute to Grandma Duggar on the Dillard Family blog, and she also alerted her fans on Instagram that the passage was up on the blog for public viewing. As she wrote in the long post, "My grandma taught me to thank God in every situation, realizing that only He can see the big picture. … She was an amazing working mom and grandma (she never really retired!), great at business (she was a long-time realtor) and was always looking for ways to serve others." Jill also added that when she heard her grandmother died, she was "in disbelief …  I'm still having a hard time processing the reality of her passing."
Fans think Jill's using the death to attain money
There's no doubt Jill and the other Duggar family members feel immense sadness for their loss — but some of her fans seem to think she's exploiting Mary's death. Since Jill and Derick are no longer affiliated with TLC, many assume they get their income through social media and their blog. And it rubbed fans the wrong when Jill tried to point her followers in the direction of her blog this time.
"You know, I wished your family the best on your last post but Jill, using your dead grandmother for money is just disgusting. You are stopping to a new low with this 'link in bio!' Business," a follower commented. "You should be spending time with your father and the rest of your family, I'm sure your grandmother wouldn't appreciate you monetizing her death." And another added, "Trying to flog your pathetic blog when a family member dies-classy [sic]."
This isn't the first time Jill's been accused of unsavory money schemes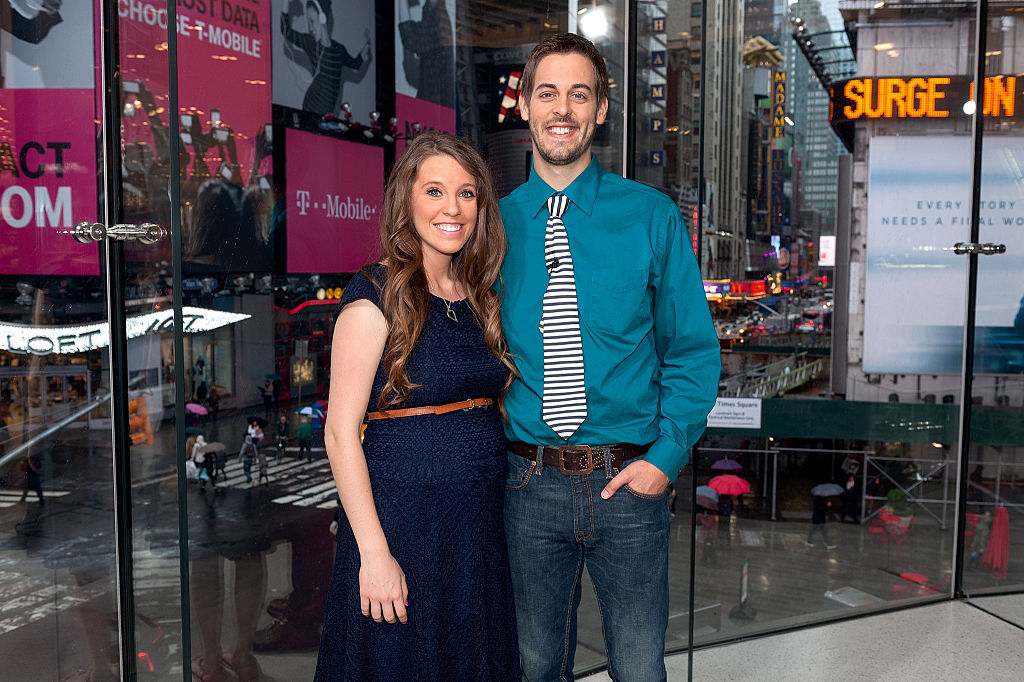 Many showed their support for Jill after the blog and Instagram posts, of course. But the level of hostility pointed at the Duggar daughter reminds us of similar past situations. Jill and Derick once tried to get their fans to donate money to help them fund their mission trips, for example. That's not too bad — except for the fact that Jill and Derick weren't licensed missionaries and therefore aren't sponsored by the church at all. This caused quite a lot of uproar from fans when they found out, and the donation link in their blog has since been removed.
Not only that, but since the Dillards did receive some donations, many accused them of misusing the money and not using it for their missions trips at all. OK! Magazine notes one angry fan wrote on social media, "You are not missionaries; you are grifters asking people for money so you don't have to work."
We're not actually sure if Jill has her blog monetized at all — but it seems her fans are wary of it since the last incidences. So far, the social media post about her grandma with the suggestion to head to the Dillard Family blog still remains despite the critique.
Check out Showbiz Cheat Sheet on Facebook!