'Counting On': Fans Note Changes in Josiah's Personality and They are Concerned
Josiah Duggar exerted himself early on as a family spokesperson. As a young boy, he began appearing on 19 Kids and Counting, and fans watched him grow into a funny and outgoing teenager. His bright bowties, love of pranks, and general demeanor set him apart from the crowd. Fans fell in love with him, but things seem to be changing.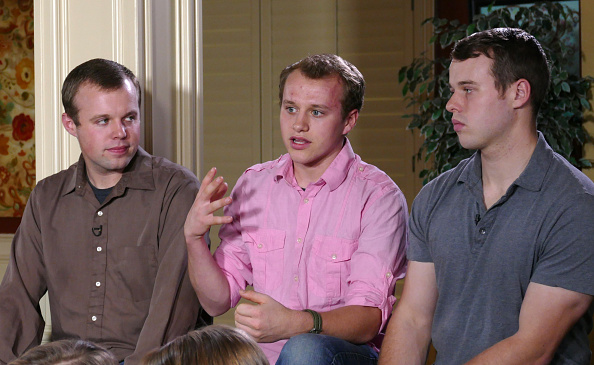 Now, though, viewers of Counting On, the newest incarnation of the family's show, are incredibly concerned. Reddit users note that the light went out of his eyes at some point. They think Josiah appears to be just going through the motion. They theorize that it all began when Jim Bob and Michelle announced that they were expecting their 20th child together.
Fans think Josiah was punished for his reaction to baby number 20
Josiah Duggar has always been a bit different than the rest of his siblings, but longtime viewers believe they can pinpoint the moment when Josiah fell from grace, at least with his father, Jim Bob. The televised announcement of their 20th child was apparently that moment. Fans allege that now-edited film shows Josiah reacting negatively to the announcement of the Duggar's ill-fated 20th pregnancy.
Posters on Free Jinger, a forum dedicated to discussing fundamentalist Christian families like the Duggars, claim that the original film contained Josiah running off from the group, then being strong-armed back into the frame. When he returned they claim he appears to be holding his arm.
They also allege that it looks like he had been crying. Fans have theorized the event, which happened several years ago, was a turning point for Josiah. The family has never commented on the incident, and the original film is no longer available online.
Josiah's toned down his personality in recent years
With a big personality, a preference for theatrics, and a keen sense of style, fans gravitated to the larger-than-life hijinx of Josiah, but something changed in recent years. Fans have noted that the now 22-year-old Josiah has toned down his style of dress, given the dramatics a rest, and is sinking into a more subdued form of speech and expression.
Sure, people grow and mature over time, but their core personality traits generally stay intact. Josiah's have not, and fans think they are seeing just a shell of the young man they became acquainted with when he was only a child. Some viewers have connected the change in his personality to the ALERT program. ALERT is a boot camp-style program offered to teenaged boys through the Institute for Basic Life Principles. The IBLP is the controversial ministry the Duggar family is affiliated with.
Josiah's failed courtship and subsequent marriage
Josiah entered into a courtship in 2015 with Marjorie Jackson. While Jackson was well-acquainted with the family when the pair started dating, it took almost no time at all to figure out marriage was not in the cards for the couple. A failed courtship was primarily seen as an embarrassment by the Duggars, surmise fans. The failure of the courtship also came at the worst time possible – the family was invested in dealing with the fallout of Joshua Duggar's molestation of his siblings, and subsequent cheating scandal.
Now married to Lauren Swanson, fans are wondering if Lauren is really what Josiah was after or if Jim Bob Duggar just approved her. Fans aren't knocking Lauren though. The Duggar bride has come across as sweet, honest and supportive, but fans can't help but notice the pair don't seem to have a strong connection. They just seem different from the other recently married couples. John and Abbie stand out in stark comparison, for example.