'Counting On' Fans Say They Get 'Weird Vibes' From Jim Bob Duggar
Michelle and Jim Bob Duggar are no ordinary parents. The two have 19 children, all of whom were raised very differently from most American kids. The family's religious beliefs paved the way for their entire lives, and the Duggars only live for the Lord. Despite Jim Bob's dedication to being a good person in God's eyes, fans can't help but think there is something off about him.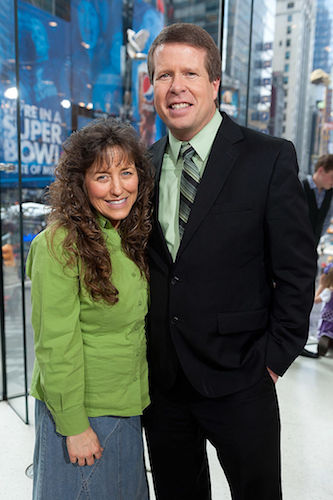 Jim Bob raised his children with extremely strict rules
The Duggar children grew up in a very strict household. The Duggars are devout Baptists, and everything they do is for God. Temptation is a sin, and the Duggar daughters weren't allowed to wear any tight clothing growing up so as not to evoke dishonest temptation from men. The Duggars also weren't allowed to dance, since it could be seen as promiscuous. The family doesn't listen to modern music or watch modern television, since those can also promote sexuality. And they had very strict dating rules to ensure that there was no intimate behavior before marriage. All of these intense rules were at Jim Bob's discretion, and he enforced them all strictly.
Some suggest Jim Bob didn't seek Josh Duggar the help he needed
When Josh Duggar's sexual abuse scandal leaked, Michelle and Jim Bob Duggar had to deal with the fallout. Though Jim Bob didn't hide the sexual abuse, he's been accused of not getting Josh the help he needed. According to the police report, when Josh first confessed to the abuse in 2002, he was reprimanded by his parents but no further action was taken. When Josh confessed to additional abuse in 2003, Jim Bob went to the leaders of his church and enrolled Josh in a counseling program. As far as the public has been made aware, Josh didn't sexually abuse any siblings from that point, however, he confessed in 2015 to cheating on his wife and having a pornography addiction.
Some fans think Jim Bob 'handles his daughters like possessions'
When it comes to the Duggars, fans and critics alike haven't been shy about questioning their lifestyle. One Reddit user suggested that Jim Bob "handles his daughters like possessions," since the women are only encouraged to court once and can only marry a Jim-Bob-approved husband. Plus, the women were always told how to dress and could never show any skin. "Anyone get weird vibes from Jim Bob?" one original poster asked in a Reddit thread. The comment received 33 votes, 93% of which agreed with the original poster's statement. "I do get insecure, controlling vibes [from Jim Bob]," another user added.
But others feel he is a better parent than Michelle  
Despite some thinking Jim Bob gives off weird or controlling vibes, others think that he is a better parent than Michelle. "[Jim Bob] seems like a better parent than Michelle at least emotionally," one Reddit user wrote. Some agreed, suggesting that Jim Bob was more emotional toward his kids and that Michelle always seemed rather cold. One user even referred to her as having ice in her veins. However, others came to Michelle's defense and suggested that taking care of so many kids might make anyone permanently exhausted and not as willing to be lovey dovey. Regardless, the weird vibes of Jim Bob and distant vibes of Michelle are only the opinions of some Counting On fans, and the two parents likely won't start to treat their kids any differently.