'Counting On' Fans Theorize Jim Bob Isn't Allowing Jana Duggar to Get Married
When it comes to the Duggar family, marriages are sacred. And Michelle and Jim Bob's 19 children typically don't wait very long to wed. Instead, they marry off somewhere between the age of 18 and 23, for the most part. But that's except Jana Duggar, the oldest Duggar daughter, who is 29 yet still unmarried. There have been several theories about why Jana hasn't married, but one includes Jim Bob not allowing his daughter to wed.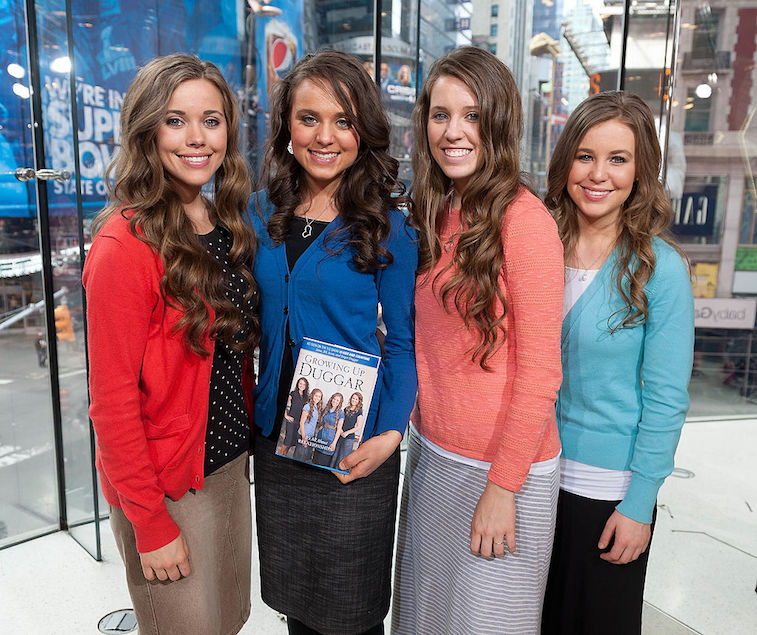 People initially thought Jana might be a lesbian
Once Jana started to get into her later 20s and still had no ring, people began to theorize that she could be gay. Plus, she started spending more and more time with her best friend, Laura DeMasie, and fans grew to believe that there was something going on between the two. The Duggar family is extremely religious and does not believe in same sex relationships, so it would make sense that Jana would hide something like that. However, she has since cleared up rumors that she is not gay, nor does she see her best friend in any way other than as a friend.
Some think Jana might have some emotional anxiety and doesn't want to marry  
People have come up with other ideas behind why Jana has remained single, too. One of those is that she might potentially have emotional anxiety that is keeping her from settling down with someone. It's also possible that Jana simply enjoys being single. To the Duggars, the men control what the women do. The women care for the kids while the men make the money. But Jana has always been a bit of a free spirit, so it's possible she doesn't want to live the same life as all of her sisters. Her sisters married young and had kids young, and now their whole lives are spent caring for their kids. Jana helps out her parents at home but is allowed to have her own hobbies, such as gardening.
Other fans theorize that Jim Bob is intentionally using Jana's singleness for ratings
Jana not having met her husband yet has been a big topic of discussion among Counting On fans. And some fans even think that Jim Bob is now preventing Jana from meeting someone simply for the show's ratings. While that is hard to believe, people will come up with any kind of ideas these days. "Does anyone think Jim bob is holding off on marrying Jana off to create tension, and just when people are getting sick of counting on [sic] he will marry her off in a royal wedding type hyped spectical? [sic]" one Reddit user suggested. 80% of users agreed with the idea, per the post's voting feature. "A fake courtship maybe?" someone else wrote. "That would get ratings for one season and then the breakup aftermath could bring in ratings for an additional season."
Jana recently said she hopes to marry someone like her father
It's hard to imagine that Jim Bob could ever put his show's ratings above his child's well-being, and Jana doesn't seem to think that her dad could do that. She recently wrote him a loving Father's Day post, acknowledging that she hopes to marry someone just like him someday. Realistically, Jana is probably just waiting for the right person to come along; fans spend too much time theorizing her reasons for staying single when the reason could be as simple as that.
Check out Showbiz Cheat Sheet on Facebook!