'Counting On' Fans Theorize the Duggar Sisters Aren't Happy Jinger Duggar Is Moving Away
From the very beginning with Jim Bob and Michelle Duggar attaining fame for having 19 children to now, there's no doubt fans love keeping up with the Duggar family. While 19 Kids and Counting is long over, we still get to keep up with fan favorites like Jessa, Jinger, and Joy-Anna on TLC's Counting On. Fans love to see everything from courtships to weddings to new Duggar grandchildren, and the show offers the perfect in-depth glimpse.
Jinger has always stood out to fans as being one of the more rebellious members of the family. And it seems she and husband Jeremy Vuolo are looking forward to a new life together very far away from the other Duggars. Here's what the couple just announced and why fans think Jinger's sisters aren't happy about it.
Jinger Duggar and her husband are heading out to Los Angeles soon
Jinger and Jeremy have a huge fan following, and we know they're not afraid to go against the grain, either. The two of them more recently moved to Laredo, Texas, which is quite far away from where most of the other Duggars reside in Arkansas. In the past, Jinger has also mentioned her desire to move to a big city, too — and it seems she may soon get her wish.
On Jinger and Jeremy's blog, they recently announced they're moving their small family to Los Angeles. "In recent days, God has made it overwhelmingly clear to us that he is leading us out of Laredo," they wrote. "Through much prayer and counsel, the next step for our family is to relocate to Los Angeles to attend Grace Community Church as Jeremy pursues graduate studies at The Master's Seminary." 
Fans on Reddit think it's odd none of her sisters have commented on the event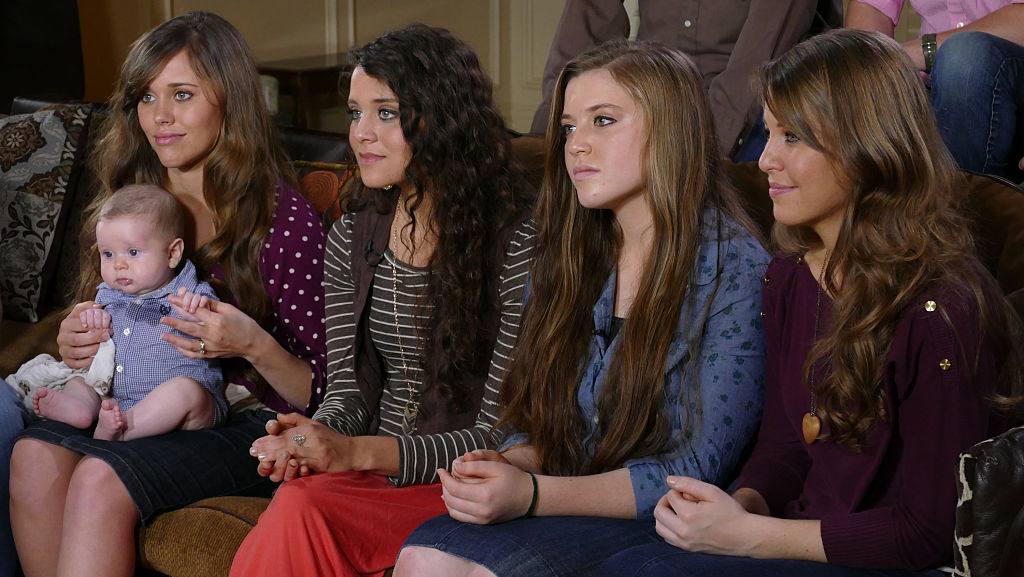 Jinger is ultra-close with her sisters, and all of the Duggars are known for communicating publicly on social media, too. This is exactly why it struck fans as odd when Jinger and Jeremy made this huge announcement on Instagram and their blog with no comments from any of the other Duggars. As one fan posted to Reddit, " I bet the sisters are jealous. Especially Jessa. Jill too, to some extent."
Another Reddit user posted to the same thread that they noticed Amy Duggar — one of the Duggar family's infamous cousins — congratulated Jinger and Jeremy, but that's it so far. "As far as reactions from the family go I noticed no one commented except Anna that they happy for them on social media," they wrote. And yet another Reddit user chimed in, "Now that I think of it, it is indeed odd that no one apart from Anna commented. It's telling because they make sure to atleast like and comment normally."
How do Jim Bob and Michelle feel about the move?
There's a chance we'll see hefty congratulations in the future from the other Duggars, but as far as Jim Bob and Michelle are concerned, fans have their doubts these two parents are excited for Jinger. We remember when Michelle dismissed Jinger's desires to move to New York City way back when, and Reddit users made note of this too. "I can not imagine anyone would be happy for them moving even farther away and to one of the more liberal states in the US. No matter what JB and Michelle say publicly they sheltered their kids for a reason," one wrote. Even the original poster of the Reddit thread noted that they read an article that claimed Jim Bob and Michelle were excited for Jinger, but they had their doubts.
We're sure the family's true feelings will all come out sooner or later, and fans will be interested to see if cameras follow Jinger and Jeremy as they make their big move out west. Either way, we're all excited for the happy couple and whatever comes next for them.
Check out The Cheat Sheet on Facebook!