'Counting On' Fans Think Jessa Duggar's Daughter Looks Just Like One of Her Sisters
Jessa Duggar recently gave birth to her third child with husband Ben Seewald. After having two boys, Jessa and Ben have finally welcomed a little girl. They named her Ivy Jane, and Instagram was abuzz with fans already adoring the couple's new daughter. But fans were also quick to make a comparison — they believe Ivy Jane looks just like one of Jessa's sisters.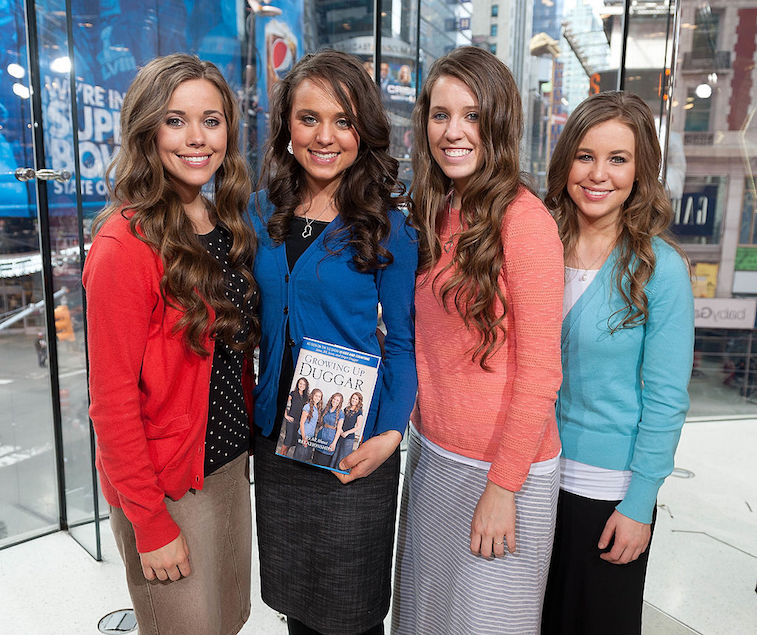 Jessa and Ben said their little girl came earlier than expected
Jessa first announced her pregnancy on her Instagram account back in January. She has two older sons, Spurgeon and Henry, and was excited to welcome a new baby to the family. However, Jessa and Ben decided to keep their little one's gender a secret until the baby arrived. The Duggars don't always have gender reveal announcements, but the extended family usually knows what gender the baby is. Jessa and Ben decided to do it differently this time, likely because they wanted to see everyone's look of excitement when they welcomed a girl. Jessa said that her daughter came earlier than her due date, though both of her boys came five days after their due date, so Ivy Jane's arrival was a bit of a surprise.
Fans already adore the newest addition to the Seewald family
When Jessa posted a photo of her daughter to Instagram, fans instantly became obsessed. Everyone was excited to see Jessa welcome a girl after having two boys, and Ivy Jane's first photo was precious. "I still can't get over her name and how beautiful she is," one user wrote. "Finally a Seewald girl!" someone else commented. People were also thrilled with the name. When Jessa and Ben had their older son, Spurgeon, people questioned why they chose something so unusual. But when Ivy arrived, people instantly loved the same, along with her middle name, Jane.
People couldn't help but think Ivy Jane looks just like Jinger
When Jana Duggar posted a photo of her newest niece, fans were quick to make a comparison between the baby girl and her other aunt, Jinger Duggar. "My goodness she looks like Jinger," one user wrote. "She looks like Jinger's little girl!" another said. Some fans thought she bore a striking resemblance to Jinger's daughter, Felicity, who was born last July. Comment after comment on Jana's post compared the two little girls, and people were excited to think they will be able to grow up and be such close cousins (although, Jinger and her husband are about to make a move to Los Angeles).
Jessa and Ben will likely have more children
Though Jessa and Ben probably can't think about any more kids at the moment, they likely won't stop at three. Jessa comes from a very large family, so she knows what it's like to grow up with so many siblings as friends. Plus, the Duggars don't believe in birth control, so the couple probably will have a few more children down the road. Jessa is only 26, and she's welcomed three kids in five years. With so many years ahead of her, it's hard to believe she wouldn't welcome more children with Ben.
Check out The Cheat Sheet on Facebook!