'Counting On' Fans Think Jill Duggar's Kids Will Have a Hard Time Getting Along With Their Cousins
Jill Duggar has become the most rebellious member of her family. For a while, it was Jinger Duggar, but the second-oldest Duggar daughter has since changed the game by enrolling her older son, Israel, in public school. But now, some fans are concerned that Duggar's major changes in terms of raising her kids will only result in a difficult relationship with their very conservative cousins.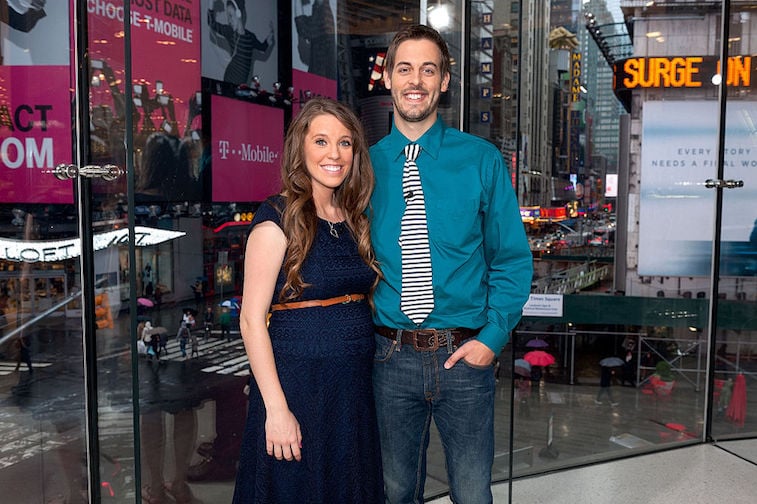 Duggar and her husband have been separated from the family for a while
Over the past few years, Duggar has grown more and more distant from the rest of her family. Her husband, Derick Dillard, hasn't been shy about having some problems with Duggar's father, Jim Bob. When Duggar and Dillard quit Counting On back in 2017, fans thought it was because of controversy over some of Dillard's tweets. But Dillard has since suggested that it had something to do with a disagreement he had with Jim Bob over money.
Dillard has become a wealth of information in terms of how the Duggars operate. He has also said that he and Duggar aren't allowed at her parents' house unless they seek special permission, which clued fans into some distance between the couple and her parents.
Duggar just enrolled her older son in public kindergarten
Duggar recently did the unthinkable: She enrolled her son in public kindergarten. Michelle and Jim Bob Duggar never believed in sending their kids to public school, since religion was not taught in public schools. Instead, Michelle opted to homeschool her kids, which allowed her to educate them through a curriculum that tied religion in as well.
Duggar's announcement about public school means that she'll be exposing her son to people who are far different from her. It also means that Israel's views could potentially be influenced by the people around him, since not everyone practices the Duggars' same religion.
Fans think Duggar's ways will create problems between her sons and their cousins
Fans took to Reddit to discuss Duggar's decision, and some think that sending her kids to public school will affect their relationship with their cousins, since the Duggars don't seem to interact much with those who think differently from them.
"No unsupervised play will be going on with Israel and the cousins… To moderate conversation," one user suspected. "Israel and Samuel will be treated like Amy was. They'll only be allowed to be with their cousins when supervised," another user echoed. "Sure you're invited but closely supervised," another person added. The general consensus was that Duggar's kids wouldn't form relationships with their cousins that were without another adult listening carefully.
Some fans suspect other Duggars might follow suit
Though some are concerned that Duggar's kids won't have a relationship with their cousins, others think Duggar's decision might prompt some of her siblings to follow suit. Jinger Duggar and Jeremy Vuolo have also been considered mainstream (for Duggars, at least), and fans think they will at least send their daughter to a private school, if not a public school, rather than homeschooling her. Jessa Duggar and Ben Seewald's oldest son, Spurgeon, is almost of-age to attend school, so it's still up in the air whether they'll homeschool him or not.