'Counting On' Fans Think Jill Duggar Only Married Derick Dillard So She Could Beat Jessa Down the Aisle
Jill Duggar has long been the Duggar that fans love to pick on. It seems that no matter what she posts on social media, people always find a way to leave negative comments. And fans have thought for a while that Jill isn't entirely happy in her marriage. Some even suspect she rushed into a marriage with Derick Dillard only so she could beat her younger sister, Jessa Duggar, down the aisle.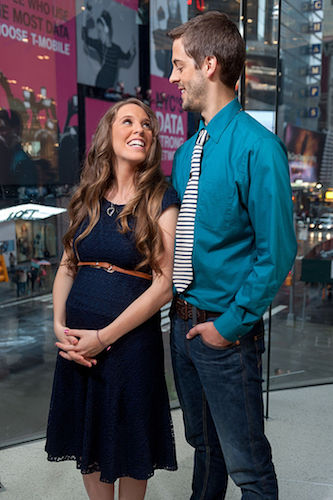 Fans don't think Jill is happy in her marriage
Counting On fans have plenty of theories about what Jill is really thinking when it comes to her husband. And people suspect that she might not be as happy as she seems. Derick is responsible for terminating Jill's contract with TLC; Jill's family used to star in the show Counting On, but negative comments that Derick posted to Twitter ended up getting them fired from the show. Plus, Derick once suggested that he settled for Jill as a wife, which no one would take lightly. Jill seems to be a bit embarrassed by his rhetoric at times.
Fans believe Jill only wed Derick so she could get married before Jessa
When it comes to Jill and Derick's relationship, fans think the two rushed down the aisle for a reason. Duggars typically don't date for a long time, so it doesn't come as a surprise that Jill got married young. However, some suspect that Jill rushed into marrying Derick because she wanted to get married before her younger sister. Jessa Duggar was dating Ben Seewald at the time. "Don't have time to shop around when your younger sister is getting married before you," one Reddit user wrote.
People suspect Jill might be jealous of her other sisters
For the past couple years, Jill has been a bit of the black sheep in the family in fans' eyes. Her social media posts often come with a lot of backlash from fans; the food she cooks gets negative comments, the way she raises her kids gets negative comments, etc. Some have questioned whether Jill is jealous of the way fans see her sisters. Jessa, Jinger, and Jana are all well-liked by the public. And Jessa and Jinger also seem much happier in their marriages than Jill, which has sparked some questions about jealousy as well.
Despite the theories, Jill doesn't seem to post anything suggesting she isn't happy with Derick
Although fans have ideas about Jill's life, nothing has actually been confirmed, nor has Jill posted anything suggesting she isn't happy with her husband. On social media, everything seems perfectly fine with the family (although we all know that social media doesn't necessarily translate into real life happiness). And Jill appears to get along with her sisters, at least according to the comments section of her Instagram posts. Jill just seems a bit controlled by Derick, considering his actions were the reason he says he removed his entire family from Counting On. Jill's sex advice also suggests she needs to be there for Derick whenever he wants her, and fans seem to think those things mean she isn't very happy that she chose to marry him.
Check out Showbiz Cheat Sheet on Facebook!