'Counting On' Fans Think Jill Duggar's Husband, Derick Dillard, Is Super Self-Conscious About His Looks
If there's any member of the Duggar family who continually gets slammed by Counting On fans, it's Derick Dillard, Jill Duggar's husband. While we know Jill as the soft-spoken Duggar woman who loves to post her family recipes to her Instagram, Derick has an entirely different legacy. He got himself and Jill removed from TLC programming due to transphobic and homophobic tweets, and he still maintains a public Twitter and Instagram presence despite the backlash he continues to receive.
While Derick always seems sure of himself online, fans think he's actually quite self-conscious regarding his looks. Here's why they have their suspicions.
Derick's face has noticeably changed shape over time due to surgery
For fans who've watched Jill and Derick's relationship develop over the years, they may notice that Derick looks different now than he did back in 2014. In Touch Weekly notes Derick's face used to be a lot more filled out — and while faces typically thin as they age, his is more exaggerated than the average.
Fans noted that Derick's face appeared to change in shape following his mission trip to El Salvador in 2015. While many suspected that Derick's thinness was associated with a parasite he may have contracted abroad, it was actually palate expansion surgery that's likely the cause. During a palate expansion procedure, bones in the patient's mouth need to be fractured and cut to fix the issue, which can greatly change the shape of the face in an adult. According to the publication, the surgery seemed to be urgent, as Derick had to find an orthodontist to perform the procedure while out of the country.
He still wears braces today, and fans have taken note
Not only is Derick's face a noticeably different shape today, but he also still wears braces. On his most recent Instagram post, he's seen with braces on in a photo with one of his sons in the background. And fans have not been kind in regards to how they feel about his oral gear.
On Reddit, fans slammed his braces and claimed they're making the shape of his face look worse even after his dental surgery. "Braces and the palate expansion surgery/procedure he had done, with the palate surgery probably being the big cause as to why he now looks like the lower half of his face is sliding away from the rest of his head," said one Reddit user. And on his latest Instagram post, another fan added, "While you're at it, why not search for a doc who can fix your sliding face. The braces are doing you no justice."
Reddit users claim Derick is secretly self-conscious about his looks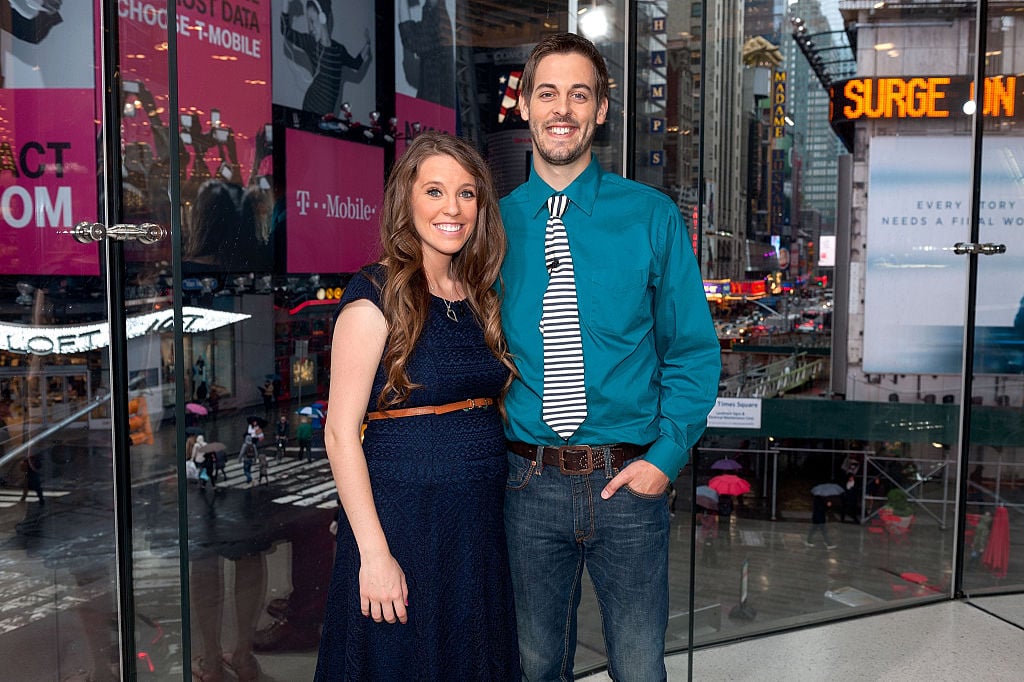 Derick seems unaffected by all the negative commentary he gets, but some Counting On viewers seem to think he's actually self-conscious about his adjusted jawline. As one Reddit user pointed out, Derick's main Instagram photo is an older photograph of him and Jill before he got dental surgery, leading many to believe he's unhappy with his current looks. And some even feel sorry for the star. "I feel bad for Derick because it changed his features so much, and not for the better. He looks so odd now. I'm sure there was a less invasive way to treat whatever problem he was trying to fix," another Reddit user commented.
We're all interested to see how Derick's jaw will look once he gets the braces off, too. And others think if he would gain a bit of weight, his face would also fill out and give him more of his old appearance back. "I think if he gained some weight maybe it would look better. He might regret the surgery and be unhappy with the outcome," said another Reddit user.
Check out The Cheat Sheet on Facebook!