'Counting On' Fans Think Jinger Duggar and Jeremy Vuolo are Desperately Trying to Hide Who They Really Are
Jinger Duggar and Jeremy Vuolo wed back in 2016, and they've since separated themselves a bit from the rest of Duggar's family. Duggar's parents, Michelle and Jim Bob, raised the kids in a very religious household, and their Baptist beliefs were a huge part of Duggar's life growing up. Now, though, Duggar and Vuolo appear to be desperately trying to get people to forget about where Duggar comes from.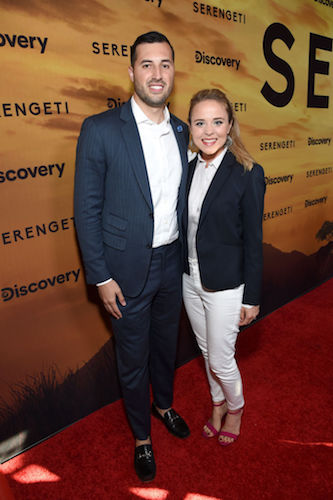 Duggar and Vuolo have stepped back from her family's strict rules
The Duggar family stars on TLC's Counting On, and Duggar and Vuolo are members of the cast. But since they married, they've seemed to become much more mainstream than the rest of Duggar's family. The two love exploring their Los Angeles neighborhood, and Duggar has essentially stripped all religion from her social media profiles. She mostly just highlights her family, friends, and adventures through Instagram rather than her religious beliefs.
The two watch television, listen to modern music, and spend time with friends outside their church. Duggar wasn't able to do any of those things growing up.
Duggar had been trying to become an influencer but was having difficulty
Since the two relocated to California last summer, Duggar has been trying to become an influencer. She has more than 1.3 million Instagram followers and has become a fan favorite on the show after branching out a bit from her parents. But she's still had a difficult time landed influencer gigs.
Duggar had two deals pulled back-to-back: Fonuts and Rebecca Minkoff. Fonuts apologized to its customers after some protested the company for working with Duggar. (Duggar's family has been openly against abortion, gay marriage, and other social issues.) Soon after the Fonuts ad was pulled, Duggar deleted the post announcing her partnership with Rebecca Minkoff, too.
Fans noticed the two completely updated their website to remove most religion
Users took to Reddit to discuss the newly updated website of Duggar and Vuolo, which has moved away from religion to focus more on their family. Though there are still religious undertones on the site (the two note their love for Christ), there no links to sermons or anything having to do with their specific views. And many fans think that it's a desperate attempt to get the two to be more well-liked for Duggar's potential sponsorships.
"The Vuolos' website has been totally whitewashed," the original poster wrote, noting all the things that had been removed. "They must think deleting everything [Fundamentalist] related will save their 'brand,'" someone commented. "How can they be okay with denying their own beliefs to fall in line with the non-believers?" another user added.
Duggar landed a paid internship, but it was taken away
Though fans and critics alike didn't seem happy about the website's switch, it worked. Duggar recently posted an Instagram story for her first ad since the update: She partnered with Ruggable. However, it didn't take long for the complaints to come in. Someone posted a screenshot of a message to Reddit, in which the company informed the user that they'd be pulling the sponsorship with Duggar, presumably after learning of her stance on issues such as gay marriage and abortion.