Some 'Counting On' Fans Think Jinger Duggar is About to Break the Biggest Duggar Rule Yet
Jinger Duggar has earned herself the nickname of biggest Duggar rebel for a few reasons. She was raised with very strict rules, and ever since she married Jeremy Vuolo and moved out on her own, she's been slowly breaking them. Now, fans think she's about to break one of the strictest Duggar rules yet.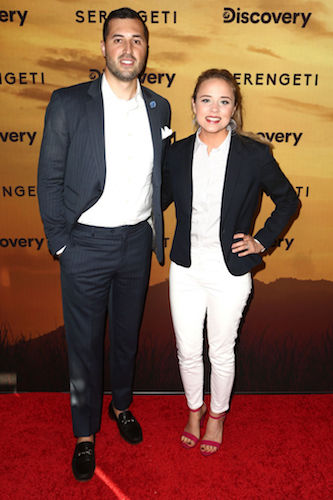 The Duggar family rule book is a long one
Growing up, the Duggars weren't able to do the things most ordinary American kids could do. All 19 children were homeschooled, and every facet of their lives revolved around God. The children never played sports and hardly did extracurricular activities that didn't revolve around their church or God's work. They couldn't dance or wear swimsuits, since both could provoke promiscuous thoughts, and the daughters always had to wear denim skirts so as not to entice any men with their curves. The family never celebrated Halloween and never allowed the children to believe in Santa at Christmas time. For the most part, the children who have grown up and married have started to apply these rules to their own lives. But Duggar and Vuolo have done things a bit differently.
Duggar and Vuolo have established their own set of rules since marrying
When Duggar married Vuolo, she immediately moved to Laredo, Texas to live with him — he was a pastor there at the time. Once Duggar was out on her own, the rules she had grown up with started to become a thing of the past. Duggar and Vuolo began establishing their own lives as a married couple, and Duggar found more freedom than she had ever had with her own family. She started wearing pants and attending sporting events. The couple began doing fun things around their hometown that didn't involve the church. This past year, Duggar even dyed her hair for the first time.
Some think Duggar will dress her daughter up for Halloween — a major Duggar no-no
Duggar and Vuolo welcomed their daughter, Felicity, in July 2018. Since then, Felicity has taken over the couple's Instagram. Duggar and Vuolo recently moved to California, and Duggar posted a photo to Instagram in early October of Felicity with a pumpkin. The post led some fans to think that Duggar might allow her daughter to dress up for Halloween. "I could see Jeremy going either way on the topic," one person wrote on Reddit in reference to whether Vuolo will allow his daughter to dress up for the holiday. On Duggar's post, one fan who claimed to know the Vuolo family said that Vuolo did dress up for Halloween when he was a child. "I hope she puts Felicity in the most scandalous costume imaginable… I want biker chick," a Reddit user joked.
Traditionally, the Duggar family does not celebrate Halloween because of the holiday's origin. Some religions believe that Halloween is rooted in evil and shouldn't be celebrated; the Duggars never allowed their children to dress up for the holiday.
Duggar has been raising Felicity differently than the way she was raised
Though Duggar hasn't confirmed or denied that she will dress Felicity up for Halloween, she does seem to be raising her daughter differently than the way she was raised. Duggar and Vuolo have only had one child in the nearly three years they've been married, and they've made sure to give Felicity experiences outside of church. If any Duggar were to break the Halloween rule, it wouldn't surprise us that it could be Jinger Duggar.