'Counting On' Fans Think This Is Why All the Duggars Are Such Bad Cooks
We've been watching the Duggars for over a decade, and there's no doubt that they've been the center of serious controversy and outrage throughout the years. It all started with Michelle and Jim Bob Duggar, the parents of 19 kids who allowed cameras to film the ins and outs of daily life with so many children. Now, the Duggar kids are growing up fast, and many who are over the age of 18 have gone off and started families of their own.
Fans have taken issue with plenty of Duggar traditions, like the way they date and dress. But there's also another aspect of their lives that doesn't go unnoticed — and that's the way they cook. Here's why fans think the Duggars have such horrible culinary skills.
Fans have been keeping track of the worst Duggar recipes from over the years
It'd be one thing if fans noticed just a few recipes that seemed off, but it seems they've been keeping track of all the cringeworthy Duggar cuisine choices. In Touch Weekly reminds us of a few fan favorites that include tater tot casserole, "chickennetti," barbecue tuna, and baked potatoes with mustard. None of these recipes contain many (if any) vegetables at all, but that's OK, because the Duggars have their own methods of staying slim. Apparently when Jim Bob is craving pizza, he opts for canned tomatoes from the can to fulfill his craving, and Michelle is also a fan of eating microwaved soy burgers.
Fans haven't been quiet about the bad recipes, either. In Touch Weekly reports back in May 2018 Jill Duggar shared her chicken salad recipe, and it totally horrified everyone. As one Reddit user said, "This is such a lazy recipe. Put gross chicken in a bowl and smother with mayo." Another added, "Is there a puddle in the middle of that chicken salad?" If you're looking for more of Jill's favorite recipes, they can be found on her website, too.
Here's why fans suspect the Duggars are bad at cooking
The Duggars, and Jill, in particular, seem to take a lot of pride in their cooking. And some fans have a theory that makes total sense as to why they cook and eat the way they do. When posed with the question of why the Duggars are such bad cooks, one Reddit user said the sheer size of their family has a lot to do with it. "You can't cook gourmet meals when you have a bajillion kids. The Duggars don't know how to cook because they grew up on green bean casseroles w/o fresh veggies," user Zasmeyatsya wrote. "Even now that they have money, their customs and palates haven't grown (much)."
The Reddit user also recalls that many of the young girls were "in charge" of cooking from a young age, though they didn't have any chance to develop their skills even as they got older. This means that their simple lunches of "bologna on white bread with grapes as a side" never really evolved. And, considering raising 19 kids is a serious expense for Jim Bob and Michelle, they weren't spending the money on fresh produce, either.
The Duggars have always been all about saving money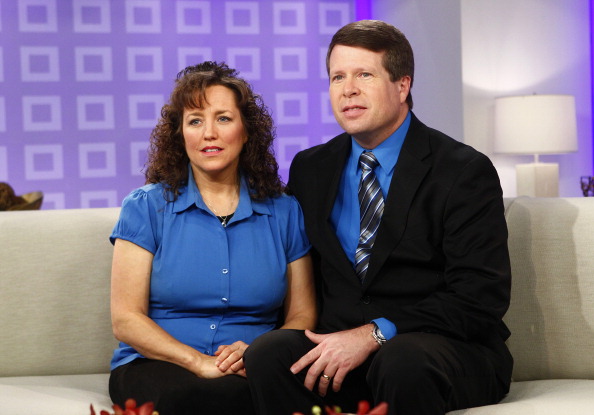 The Duggars are surely plenty wealthy now that they've been on TV for so long, but it certainly wasn't always that way. While Jim Bob was a government worker, Reddit users discussed the tiny home the family used to live in before their wealth, as feeding 19 kids is no easy feat. And Michelle has shared with TLC her best-kept secrets for saving money, especially when it comes to food. "Our goal for our monthly food budget is $3,000. It used to be more like $2,000, but we've noticed the costs of groceries have gone up," she wrote. She went on to explain that the majority of their groceries come from "discount grocery stores, warehouse clubs and co-ops. You can save thousands of dollars by doing just that."
While Michelle does mention purchasing fresh produce, it seems she's a huge fan of buying in bulk and makes the majority of her family meals with the bulk items, too. As for her children who just have small families, perhaps they'll learn some better culinary skills as they age, but we've seen minimal improvement thus far.
Check out The Cheat Sheet on Facebook!