'Counting On' Fans Think This is Why Jill Duggar Was the Favorite Child Growing Up — and Why She Lost That Title
Anyone who has followed the Duggar family's journey has seen that the family's time on television has changed quite a bit since their reality show first premiered back in 2008. What started at 17 Kids and Counting quickly grew into 19 Kids and Counting, with Michelle and Jim Bob Duggar the focus of the show. But after Josh Duggar's sexual abuse scandal leaked, the show was cancelled and revamped to becoming Counting On, which focused on Jill and Jessa Duggar.
At one point, Jill Duggar was the light of her parents' life. She was the first daughter to marry and was treated as the favorite. But since then, she's seemingly disappeared from her family. And fans think they know how she became the favorite — and how she lost that title.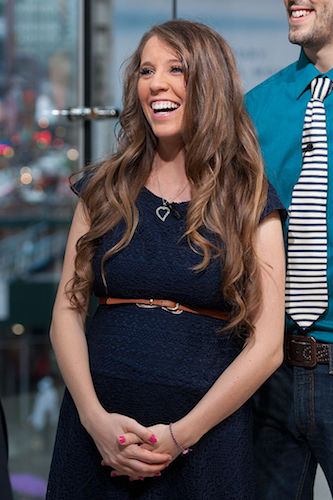 Jill Duggar was once the face of 'Counting On'
When 19 Kids and Counting was canceled and Counting On took its place, Jill and Jessa Duggar were the faces of the show. With Jill Duggar being the oldest, she was even more of a focal point than her sister. Previously, the show had highlighted Duggar's parents and how they were raising so many kids, but the new show's concept focused on Duggar and her husband, Derick Dillard, and their young family (Jessa Duggar and Ben Seewald's family was a big part of the show, too). However, in 2017, Duggar's husband's crude remarks about certain TLC stars changed the couple's reality television path.
Fans think her parents adored her because she took on a motherly role at a young age
When Duggar was growing up, she was adored by her parents. She even received preferential treatment, such as being able to wed first despite Jessa and Ben having courted for longer. And Reddit users took to the forum site to discuss why Duggar's parents liked her so much more than everyone else in the family.
"[Michelle and Jim Bob] said Jill was the calm after the storm of twins and she loved taking care of Joy so she kind of helped get the sister-mom thing going in that sense," one Reddit user wrote. "… She was the [tattle tale] of the family. Jim Bob probably loved that alone about her," another user wrote. It seems like Duggar's wishes to help with her sisters, marry young, and keep everyone in line earned her the top spot in Michelle and Jim Bob Duggar's eyes. 
They suspect Derick Dillard's soiling of their name landed Jill in a funk with her parents
In 2017, Dillard posted tweets that attacked the lifestyles of several TLC stars. Dillard is extremely religious and has always been homophobic and transphobic, so when he tweeted insulting messages about how other stars live their lives, fans demanded he be cut from the show. Since the Duggar women tend to follow the leads of their husbands, Dillard pulled his entire family out of the show for his mistake. Since then, Duggar has been out of the spotlight with the exception of social media, and many think it has led her parents to no longer favor her.
"It seems as though the fact she doesn't have more kids, and [Derick] tarnishing their "brand" by getting cut off the show are the main reasons for this separation," one Reddit user wrote. Dozens of people agreed with what that poster had written. It's unclear if there is actually a feud between Duggar and her parents, but many have suspected that her absence at family functions is a strong sign that things aren't where they used to be between the family members.