'Counting On': Four Times The Duggar Family Asked Their Fans for Money
The Duggar family doesn't appear to be in desperate need of cash – at least they aren't if their net worth is to be believed. That, however, has not stopped the family from asking fans and supporters for cash when they found themselves somewhat in need. In fact, there are four specific instances when the family has asked fans to donate money to the family directly.
Jill and Derick Dillard specifically asked fans to fund their missionary work
Jill and Derick kicked off life as a married couple by heading off on a mission trip. After spending significant time in South America, their affiliation with a missionary group was terminated. According to Inquistr, Jill and Derick were axed by S.O.S. Ministries when they failed to learn Spanish. The ministry gives missionaries several months to achieve fluency in the language of the area they are servicing.
After cutting ties with S.O.S. the couple set up their own ministry and asked fans to donate to a long-term mission trip. Eventually, they pulled the donation button and shut down the ministry because they decided to go "in a different direction" with their family life. Derick has since enrolled in law school.
The Duggar family asked for donations when 19 Kids and Counting was pulled from TLC
When 19 Kids and Counting was pulled from the TLC lineup, the Duggar family was thrown into crisis mode. Not only did they lose a large portion of their income, but the media brand they had built for a decade was decimated. The network pulled the series after news that Josh Duggar molested several of his siblings became public.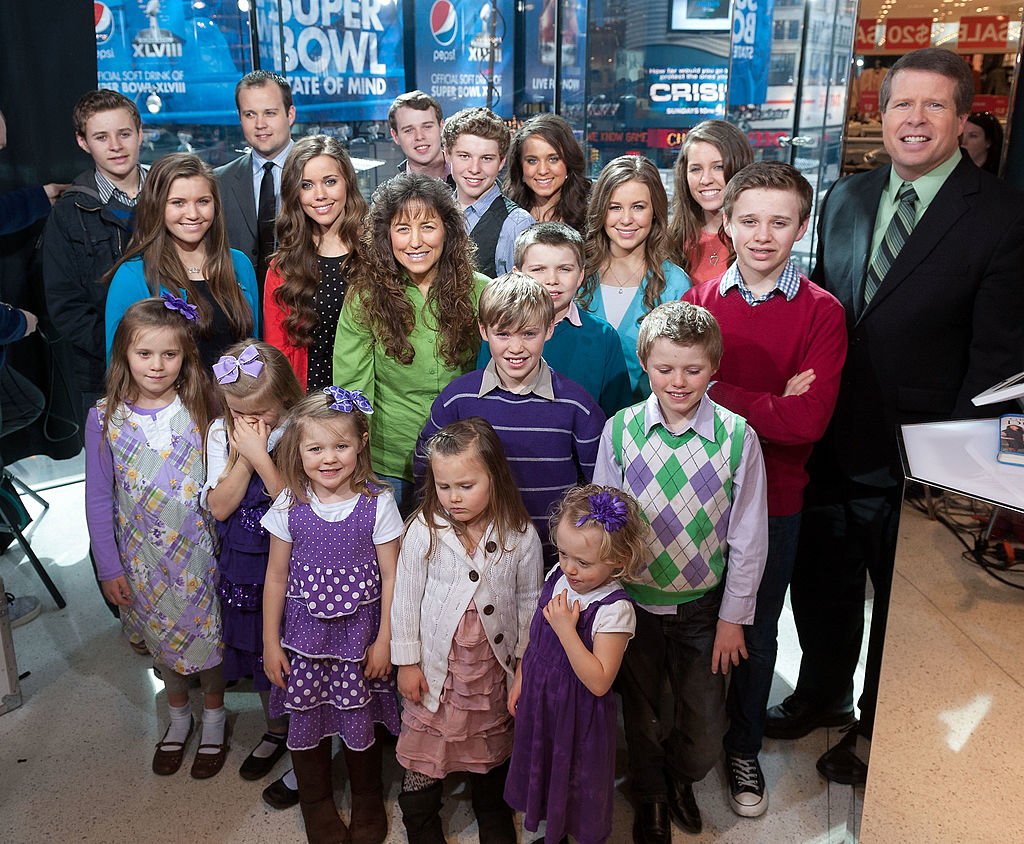 In the wake of the scandal, the family took to their YouTube pages to ask fans to support the family with donations, according to In Touch. The family's YouTube page has not been updated in three years. The last upload seems to culminate with the family's return to TLC in the form of a new reality show. Counting On, the family's current show, follows the lives of several of the married Duggar kids. Josh and his wife Anna are not included in the lineup.
Joy-Anna Duggar plugged her brother's wedding registry
In 2017 Joy-Anna Duggar received criticism for sharing her brother's wedding registry to Instagram. Several fans were miffed by the blatant attempt to solicit gifts from strangers. It's not the first time that the family has shared a wedding registry, much to the ire of fans.
Joseph Duggar proposed to Kendra during Joy-Anna's wedding to Austin Forsyth, so it makes sense that Joy-Anna would be the one to share the registry. Nevertheless, many fans found the blatant call for gifts to be tacky.
Jessa and Ben asked fans to donate gift cards
Fans watched the entire courtship of Jessa and her husband Ben Seewald. Understandably, fans were excited when the young couple announced they would be expecting their first child. That excitement, however, was short-lived for some fans. According to The Ashely Reality Roundup, fans were irritated when Jessa took to her Instagram to solicit gift cards and cash from fans.
The Counting On star told fans they could send gift cards for Target and Walmart. She even included an address if fans were so inclined to send cash. The post was edited to remove the details after the couple received angry comments from fans.