'Counting On': Has Abbie Burnett Given Up Her Identity to be with John-David Duggar?
John-David Duggar and Abbie Burnett have had a wild ride since they met in June 2018. They quickly fell into a courtship, became engaged, and got married. Now, they have announced they will be adding to their family in an aviation-themed pregnancy announcement on Instagram. While the couple seems perfectly happy together, some fans are concerned Abbie has given up her entire identity to be with John-David.
Abbie Burnett quit her job when she got engaged
Abbie was different from many of the Duggar brides in several ways. Not only was she much older than the average Duggar bride, but she went to school and even had a career before she decided to settle down. Any hopes that fans had that Abbie and John would be different than the rest of the Duggar clan were dashed when she admitted she quit her job in the lead up to the wedding.
Abbie was a nurse in Oklahoma when she met John, but by the time the pair got married, she had quit the gig. Sure, Abbie did transfer her nursing license to Arkansas after her wedding, but she hasn't gone on to get a job in her new home. Fans assume she won't be doing so either, especially now that the couple has announced the birth of their first child.
Fans have noticed that its all aviation, all the time
John-David and Abbie's engagement was all about aviation. Their wedding, held in an airplane hangar was all about aviation, too. Now, their birth announcement was themed around John-David's love of flying. While each announcement and milestone has been well-coordinated, fans can't help but notice that there seems to be very little of Abbie's personality in the events and announcements.
Reddit fans note that while the family has made a big deal of Abbie's nursing credentials, they aren't doing much to honor that part of her life. In fact, it's hard to nail down exactly how vital nursing actually was to Abbie. It's almost always mentioned as a side note. John's pilot's license, however, is on full display at all times.
Was Abbie encouraged to give up her job?
Abbie has never suggested she was forced to give up her job in order to join the family. Nevertheless, most fans agree that the soon-to-be mother of one was strongly encouraged to do so. The Duggar family is notoriously insular, meaning they prefer to work for themselves or the family business. In fact, there is not a single Duggar who works for an outside company. Fans have even cited it as a significant difference between the Duggar family and the Bates family.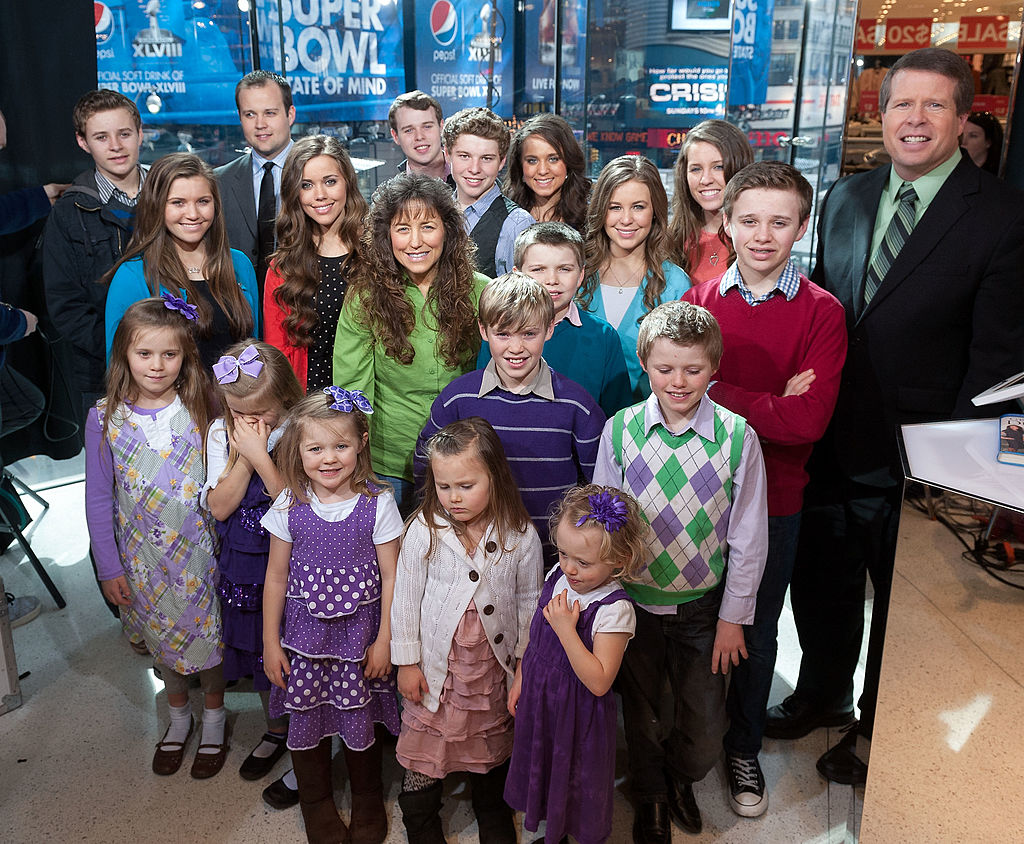 The family also strongly believes that a woman's place is in the home, raising children. If John and Abbie follow the rules, there should be several children forthcoming for the pair. The expectation that they will be homeschooled also exists. If they go that route, Abbie will surely have her hands full in no time at all.