'Counting On': How Much Money Do the Duggars Make From Sponsored Posts on Instagram?
Counting On fans have long wondered about the Duggar family finances. How exactly do they afford all those kids, after all, especially since none of them seem to have traditional 9-5 jobs? While we know that they make money from their TLC show, and that dad Jim Bob invests in real estate, it's not clear how the adult kids who've left home are getting by.

Now, an Instagram post from Jinger Duggar suggests that the younger members of the family are bringing in some extra cash with sponsored posts.

Jinger recently promoted a custom t-shirt quilts company

The Duggar girls have plenty of social media followers, and it seems they've decided to capitalize on that audience. Jinger recently shared a post talking about how she used Project Repat to make a custom t-shirt quilt out of her husband Jeremy's old soccer shirts. The post is clearly identified as a paid partnership with the company.

Jinger's not the only member of the family who has done sponsored posts. Her older sister Jill has talked up her cousin Amy's boutique 3130 Clothing, and those posts are also identified as paid partnerships. And Jill and Jana have promoted Citrus and Lemon, another clothing store. Jill has also promoted Oliver and Otis, which sells t-shirts, and His Kids Company, which sells faith-based items for kids.  

Other posts look like sponsored posts but aren't necessarily identified as ads. "Absolutely love that I can fit my 8ft boards, plants and more in here and it still has tons of space left! GMC Acadia — the best!! #gmcacadia" Jana wrote in a recent post, which her followers called out as sponsored. Jessa has promoted Rhea Lana's, a kids consignment marketplace, and some fans think she's paid for those posts.

How much are they making from sponsored posts?

It's hard to say exactly how much the various Duggars might be making from sponsored posts. Influencers with more than 100,000 followers earned about $800 per post, according to a 2017 report in Adweek. Jinger, Jill, and Jessa all have more than 1 million followers, and Jana has close to 500,000.

According to Influence.co, people with 1 million or more followers earn an average of $1,821.85 per post. However, factors such as engagement rate and quality of content can also affect that number. And the brands that the Duggars partner with are relatively small, so they might not be paying top dollar for posts. And they don't seem to do too many sponsored posts, so while they're bringing in some extra cash, they're probably not getting rich from social media.

Fans have questions about the Duggars finances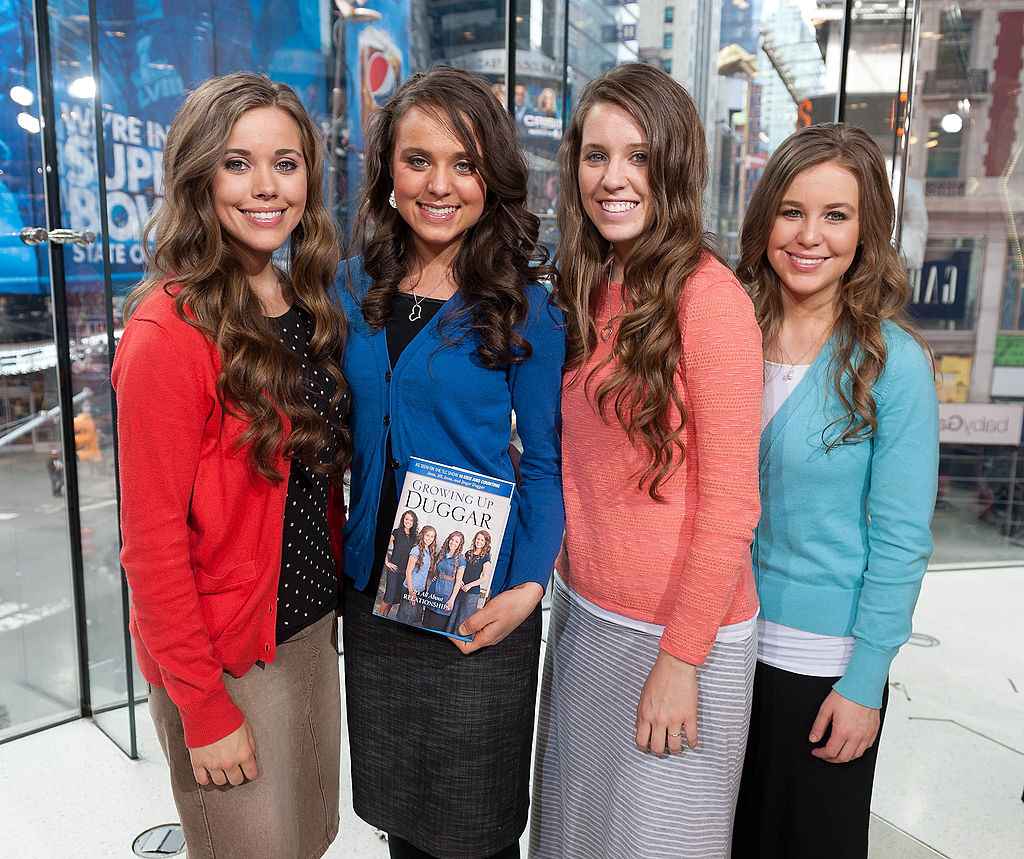 While making money on Instagram undoubtedly helps with the budget, it doesn't answer all of fans questions about the Duggars finances.

When Jill Duggar and her husband Derick Dillard announced recently that they were moving to a brand-new home, fans on Instagram immediately wondered how they could afford it, considering the couple has been fired from Counting On and Derick is in law school. It's also not clear if Jill Duggar's husband Ben Seewald has a job. And while we know that Jinger's husband Jeremy Vuolo works as a pastor, that's not exactly a high-paying occupation, and he and his wife are planning a move to Los Angeles — one of the most expensive cities in the country — so he can finish his master's degree.

We do know that the Duggars are big into frugality, so that likely helps when it comes to making ends meet. And they generally live in low-cost-of-living areas, which also keeps things affordable (though Jinger's move is changing that). Plus, they could make money from speaking engagements, sales of their book Growing Up Duggar, which was published in 2014, and other business ventures. Overall, they seem to be doing well for themselves.
Check out The Cheat Sheet on Facebook!