'Counting On': Is Jana Duggar Leaving Jim Bob Behind To Join Jinger In Los Angeles
'Counting On' star Jana Duggar seemed to be living it up on a recent trip to Los Angeles to see sister Jinger Duggar, but could she leave Jim Bob Duggar behind for life on the west coast?
Jinger Duggar shocked the Counting On world when she decided to move her family to Los Angeles earlier this year — and she might not be the only Duggar on the move. New rumors claim that Jana Duggar, who was the first person in her family to visit Jinger in California, might be joining her sister in the City of Angels. So what are the chances that Jana leaves Jim Bob and Michelle Duggar behind for L.A.?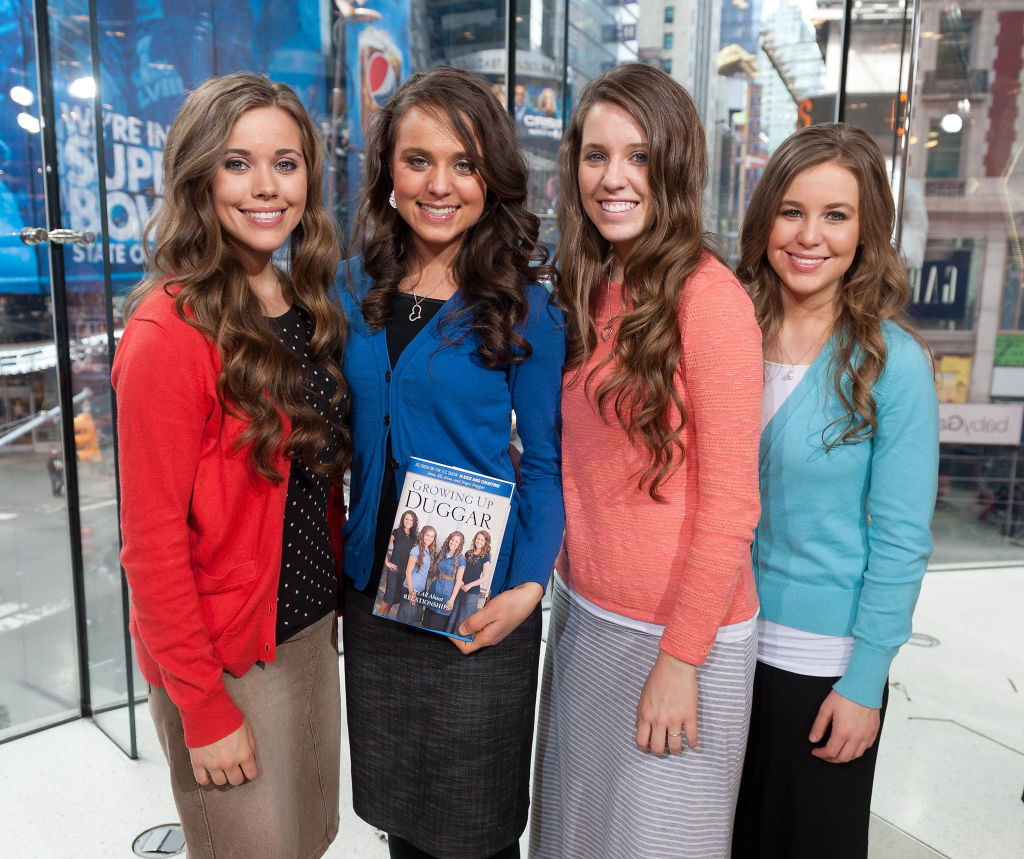 The Duggars visit California
When Jinger Duggar first announced that she was moving to Los Angeles with her husband, Jeremy Vuolo, reports surfaced that Jim Bob and Michelle were not happy with the move.
As Counting On fans are well aware, the Duggar patriarchs are very conservative and have raised their children with some strict religious guidelines. So moving to a liberal stronghold like La La Land probably didn't go over well.
Although there were rumors that Jim Bob and Michelle were not on board with Jinger's big move, the couple recently took a family trip to visit them in L.A.
A TLC camera crew was on hand to capture the outing to California, which proved that all is now well between Jinger and her parents.  Jim Bob and Michelle took 16 of their children along for the ride, but there was only one member of the squad that had already made the trip.
You guessed it. Jana Duggar had already ventured out west to see Jinger in August — a trip that started the relocation rumors in the first place.
Is Jana Duggar moving to Los Angeles?
When Jana visited Jinger in California, she tried to keep the trip quiet. Counting On fans, however, quickly caught on and realized that Jana was out of town based on her social media activity.
Jana Duggar has since shared photos of her trip on Instagram, and we have to admit that she looked very happy to see Jinger. The photos, of course, sparked rumors that Jana is getting ready to make the big move and get out from under Jim Bob and Michelle's influence.
In fact, fans took to social media to encourage the Counting On star to get out of Arkansas and live how she has always wanted.  Unfortunately, little evidence has surfaced to back up the reports, though it is interesting that Jana has already visited Jinger twice in under two months.
There's also the fact that Jana Duggar is still single and is officially the only member of the Duggar family who is over 21 and not married.
Perhaps a move to Los Angeles is exactly what Jana needs to find the perfect man. Ultimately, only time will tell if that actually ever happens, but our fingers are definitely crossed.
The only members of the Duggar clan who did not make the trip to Los Angeles were Joy-Anna Duggar and Austin Forsyth, Jill Duggar and Derick Dillard, Joseph Duggar and Kendra Caldwell, Josiah Duggar and Lauren Swanson, and Jess Duggar and Ben Seewald.
What do Jim Bob and Michelle think of California
Despite all the feud rumors, Jim Bob and Michelle appeared to have enjoyed themselves during the family vacation to Los Angeles.  Taking to Instagram, the couple wrote about how they were very excited to be in California visiting Jinger and her family.
"SO thrilled to be in California spending time with @jingervuolo!!" they wrote.
They also shared several photos from the trip on social media, documenting some of Jinger's favorite places in town. This includes the women in the family getting their nails done and a quick stop by a local coffee shop.
All of the Duggars looked happy in the pics, so it's probably safe to say that all is well in the Counting On household — at least for now.
Jim Bob and Michelle have not commented on the rumors surrounding Jana's move to California.
Apart from the moving news, Jana Duggar has dealt with a slew of more dating rumors in recent weeks, though she has yet to announce any new courtships. With the new season of Counting On officially underway, we can only hope that will change.
Fans can watch Jana Duggar in action when season 10 of Counting On airs Tuesday nights on TLC.